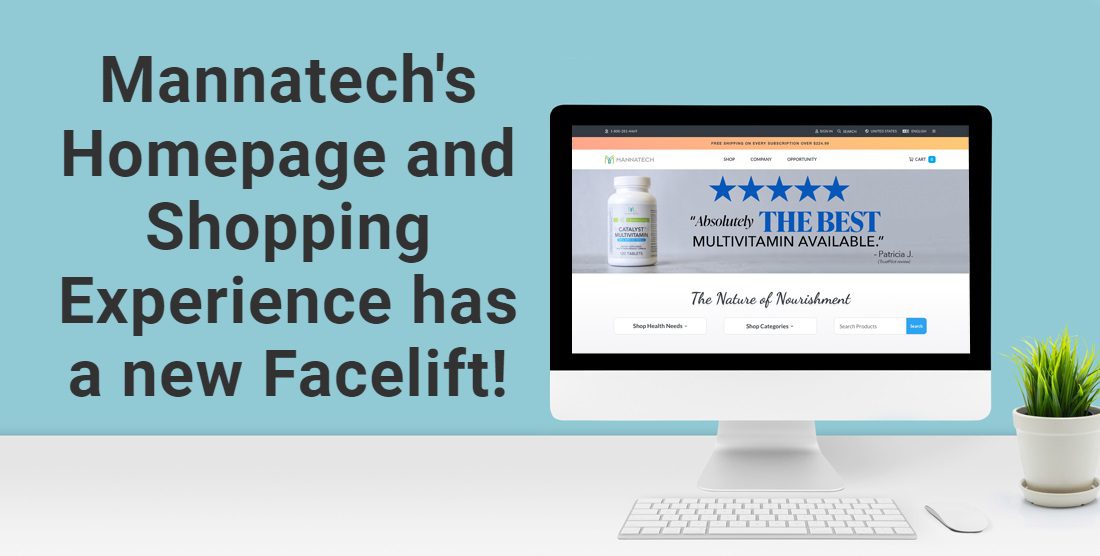 Best of Mannatech is Now Front and Center. Details INSIDE!
We're thrilled to announce that Mannatech's homepage and shopping experience is getting a makeover!
Quick Overview of New Homepage Features
We gathered feedback from all of our markets about what you wanted… and we delivered!
Here's a quick glimpse of what we have been working on:
Modernizing our approach to how our Customers and Members use the homepage
A fresh, new modern design that highlights product features, customer reviews and a focus on providing visitors with a memorable shopping experience.
Highlighting what sets Mannatech apart:

our proprietary Aloe vera technology
our history of dedication to science and nature

We proudly showcase the progress of our mission to help undernourished children around the world through Mission5Million® foundation.
Best of Mannatech Front & Center
The best of Mannatech will be front and center on this new homepage redesign for 2022. It's something we can all be proud of! Best of all, it's just a small glimpse of what's to come!
You can also invite prospects to watch this event by using your PMW links on the Penny App, Rapid Funnel and Mannatech+.