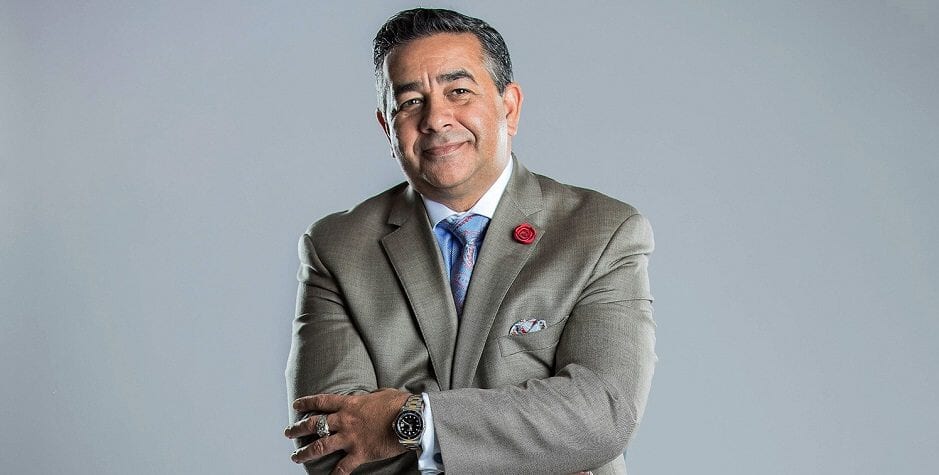 CEO Insights: Why Mannatech and Millennials are a Perfect Match
By Alfredo "Al" Bala
Since I took on the role as CEO, my focus has been to make sure that Mannatech is taking things to a whole new level. As demonstrated through our complete re-brand, which was designed to transform the company from the inside-out, we are making sure that we are continuously evolving and improving in every area of our business. By anticipating the future and industry disruptions, we are setting ourselves up for success. One way that Mannatech is remaining relevant in today's world is that we understand the important role Millennials have in our society, their significance and the values they have for their own future.
New Era of Entrepreneurism
With mobile supercomputing, robots, self-driving cars and new technologies that are connecting billions of people to digital networks, we are entering into what's being called the Fourth Industrial Revolution, where jobs are being eliminated at a faster rate than they are being created. And as the YouEconomy creates a shift in the workplace, encouraging the workforce to think outside of the box when it comes to making a living, many are being fueled with an entrepreneurial spirit to look for a rewarding and satisfying purpose and better workplace.
Millennials are a perfect fit for entrepreneurship. Millennials have surpassed Baby Boomers as the United States' largest living generation, whose population is now 75.4 million according to April 2016 stats by Pew Research. Born between 1981 and 1997, Millennials want a working environment with flexible hours and want to feel in control of their careers.
But Mannatech has always been ahead of its time in terms of keeping up with this new era of entrepreneurism through its rewarding business opportunity. Contrary to what many believe, entrepreneurship through network marketing, is a smart and safe way to build a business and earn a living.
Addressing Needs
With less money to spend than older generations and with the addition of student loan debt, Millennials' incomes must be spent wisely. They are looking for products that can offer maximum benefits at the lowest cost. According to Goldman Sachs, more than 50 percent of Millennials said quality was one of the most important factors that helped make them loyal to a brand. In addition, health and wellness is a daily, active pursuit – a space where they're willing to spend more money for quality products.
Mannatech's health and wellness products are unlike any other on the market. Our patented Glyconutrition technology has been the subject of numerous clinical tests; and our product formulations are manufactured under the strictest of quality controls. Plus, many of our products are NSF certified or meet the FDA standards for manufacturing.
Not only so, but our products can help address Millennials' health, wellness, fitness and skincare needs, such as enhancing memory and mood, supporting the immune system, supporting healthy weight management and restoring youthful-looking skin.*
Connecting with Others
Millennials seek strong connections with others. According to a 2011 survey, more than 90 percent of those surveyed cited connection and community as their greatest need. To connect with Millennials, you should be authentic and build a lasting relationship. They often communicate through text and in many cases WhatsApp. To that end, Mannatech works every day to be Social, Mobile and Global as social media continues to revolutionize the direct selling industry. Not only that, but our business model enables us to build strong connections with others on a daily basis. Through peer-to-peer interaction, Mannatech can help meet the growing needs of Millennials all over the world where they can feel a sense of belonging, while also feeling like they have a secure investment in building personal development.
Finding Purpose
Millennials also want businesses to shift their purpose and have a purpose beyond profits, according to studies by Deloitte. In fact, 88 percent of Millennials are likely to stay with an organization for more than five years if they are satisfied with its sense of purpose. Almost 50 percent of Millennials would be more willing to make a purchase from a company if their purchase supports a cause, according to Millennial Marketing.
Here at Mannatech, we are passionate about the M5M℠ Foundation, which is dedicated to nourishing children around the globe. With every purchase of Mannatech products, a donation is given to the M5M Foundation to help support malnourished children in need. Mannatech stands with every Millennial who has ever wanted to be a social entrepreneur, and we believe in making a difference for a better world.
All the best,
Al