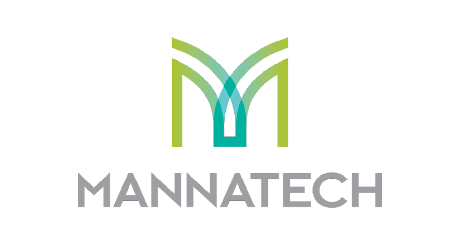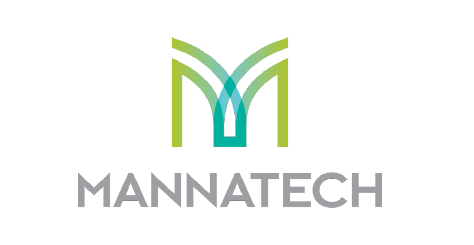 Congratulations to the New Mannatech Leaders From Around the World Who Ranked UP! (+中文, Español)
Mannatech is proud to announce the following Associates who, in July, ranked UP under the new Compensation Plan! All over the globe, we are seeing new Presidential Directors reaching their first month of "in qualification" and emerging Leaders hitting new ranks. We are thrilled to recognize you for your hard work, efforts and commitment to your Mannatech business.
"Our first month of implementing the new compensation plan has created a huge surge of enthusiasm and excitement because of how it rewards our Associates through increased earnings and rank," said Alfredo "Al" Bala, CEO and President of Mannatech Inc. "Our compensation plan creates a clear and understandable way for our Associates to earn income and recognition and we are seeing it pay off in a tremendous way."
High-five the earners on your team and congratulate them as they continue to grow and achieve their dreams. If you're not one of the newly ranked up, what are you waiting for? We hope you will continue to push yourself to achieving one of Mannatech's many new Leadership Levels so that you can grow your business, increase your income and achieve your dreams. Congratulations!
---
恭贺世界各地榜上有名的新Mannatech领袖们!
Mannatech自豪地公布7月份在新的奖金计划开始后经销商的排名!在全球范围内,我们看到新的总裁总监经过第一个月的"资格认证",产生出新一届领导人。我们非常高兴地看到到您对您的Mannatech事业的辛勤工作,所做出的努力和承诺。
Mannatech公司首席执行官兼总裁Alfredo Ala Bala表示:"实施新的奖金计划的第一个月,激发了令人兴奋的热忱,因为它们通过增加盈利和排名来奖励我们的员工。" "我们的奖金计划为我们的经销商赚取收入和认可创造了一个清晰易懂的方式,我们看到它以巨大的方式得到回报。"
为您团队获得成就的成员们击掌庆贺,并祝贺他们继续发展壮大,实现自己的梦想。如果您还没有进入此次晋级,还在等什么?我们希望您继续推动自己达到Mannatech新的领导级别,以便您可以发展事业,增加收入并实现梦想。祝贺!
---
¡Felicitaciones a los nuevos líderes de Mannatech que Crecieron y Avanzaron en todo el mundo!
Mannatech se enorgullece en anunciar que los siguientes Asociados, en julio, ¡Crecieron y Avanzaron bajo el nuevo Plan de Compensación! En todo el mundo, estamos viendo a los Directores Presidenciales alcanzando su primer mes "en calificación" y a nuevos Líderes surgiendo y alcanzando nuevos niveles. Nos emociona reconocerte por tu fuerte trabajo, esfuerzo y compromiso con tu negocio Mannatech.
"Nuestro primer mes de implementación de nuestro plan de compensación ha creado un incremento en el entusiasmo y emoción, debido a la forma en que compensa a nuestros Asociados a través de mejores ganancias y niveles", dice Alfredo "Al" Bala, CEO y Presidente de Mannatech Inc. "Nuestro plan de compensación crea una forma clara y entendible para que nuestros Asociados ganen ingresos y reconocimiento, y estamos viendo que compensa de una manera tremenda".
Felicita a quienes han ganado en tu equipo y sigue felicitándolos conforme continúen creciendo y alcanzando sus sueños.  Si tú no eres uno de los que recientemente subió de nivel, ¿qué esperas? Esperamos que continúes impulsándote para alcanzar uno de los varios niveles de liderazgo de Mannatech, para que puedas crecer tu negocio, crecer tus ingresos y alcanzar tus sueños. ¡Felicidades!
3* Platinum
| | | | |
| --- | --- | --- | --- |
| USA | RAY & DIANNA | ROBBINS | 3* Platinum Presidential Director |
2* Platinum
| | | | |
| --- | --- | --- | --- |
| KOREA | SOO KYUNG KIM & | GAK RO LEE | 2* Platinum Presidential Director |
| KOREA | YOUNG SU KANG & | IL JA JUNG | 2* Platinum Presidential Director |
| KOREA | CHANGSUN KIM & | INSOOK PARK | 2* Platinum Presidential Director |
| KOREA | MYUNGJIN LEE & | JUWON BAE | 2* Platinum Presidential Director |
| KOREA | JI MAN JUNG & | MYONGSOOK PARK | 2* Platinum Presidential Director |
1* Platinum
| | | | |
| --- | --- | --- | --- |
| CANADA | JULIA ZHU & TONY | BAO | 1* Platinum Presidential Director |
| KOREA |           SUNGWOO |                       AN | 1* Platinum Presidential Director |
| SOUTH AFRICA | LOUIS & LEONE | VAN DER LINDE | 1* Platinum Presidential Director |
| | | | |
Platinum Presidential Director
| | | | |
| --- | --- | --- | --- |
| CANADA | HONGSONG MA & | CAROL GENG | Platinum Presidential Director |
| | | | |
| | | | |
| KOR | KOOG IL | PARK | Platinum Presidential Director |
| KOREA | SANG MI PARK & | JAE HOON BAE | Platinum Presidential Director |
| KOREA | HAENGJUNG | JE | Platinum Presidential Director |
| KOREA | HEA KYOUNG | PARK | Platinum Presidential Director |
| KOREA | YONG CHUNG | WON | Platinum Presidential Director |
| USA | DONALD & SHERRY | PARTRIDGE | Platinum Presidential Director |
Gold Presidential Director
| | | | |
| --- | --- | --- | --- |
| KOREA | YONG | HWANG | Gold Presidential Director |
| KOREA | NAMGON | KIM | Gold Presidential Director |
| KOREA | HYANG SUN | LEE | Gold Presidential Director |
| KOREA | HYEONHWA | LYU | Gold Presidential Director |
| KOREA | HIE SUNG | YU | Gold Presidential Director |
| SOUTH AFRICA | VINTZENT & YOLANDE | VAN DER LINDE | Gold Presidential Director |
Silver Presidential Director
| | | | |
| --- | --- | --- | --- |
| KOREA | JAE HYUN | BAE | Silver Presidential Director |
| KOREA | MI JA | KIM | Silver Presidential Director |
| KOREA | SO YOUNG | SHIM | Silver Presidential Director |
| KOREA | HUEI HSIU | SUN | Silver Presidential Director |
| MEXICO | GERMAIN | VACA RODRIGUEZ | Silver Presidential Director |
| SOUTH AFRICA | QUINTIN & ALET-MARIE | VAN ZYL | Silver Presidential Director |
Bronze Presidential Director
| | | | |
| --- | --- | --- | --- |
| KOREA | EUN SEON | CHOI | Bronze Presidential Director |
| KOREA | SU MEE | KIM | Bronze Presidential Director |
| MEXICO | MYUNG HE | KANG | Bronze Presidential Director |
| SOUTH AFRICA | SEBASTIAN & BRECHT | KAMSTRA | Bronze Presidential Director |
| SOUTH AFRICA | JACQUES & HILDA | MARAIS | Bronze Presidential Director |
| USA | JIM | HILL | Bronze Presidential Director |
Presidential Director
| | | | |
| --- | --- | --- | --- |
| CANADA | CAREY | FUMERTON | Presidential Director |
| | | | |
| KOREA | YOUNG MIN | AN | Presidential Director |
| KOREA | HYESEON | BAEK | Presidential Director |
| KOREA | JEONGRIM | CHOI | Presidential Director |
| KOREA | SINHYE | CHOI | Presidential Director |
| KOREA | JUNGSOON | GWON | Presidential Director |
| KOREA | BACK WON | HAN | Presidential Director |
| KOREA | SANG SEOL | HAN | Presidential Director |
| KOREA | SE HEE | HAN | Presidential Director |
| KOREA | MIYOJA | JANG | Presidential Director |
| KOREA | BYUNGHO | JEON | Presidential Director |
| KOREA | HYEJEONG | JEON | Presidential Director |
| KOREA | HYE SOOK | JUN | Presidential Director |
| KOREA | HEUNG SIN | JUNG | Presidential Director |
| KOREA | JU EUN | JUNG | Presidential Director |
| KOREA | NAMHEE | JUNG | Presidential Director |
| KOREA | SIN HO | JUNG | Presidential Director |
| KOREA | YOUNGSUK | JUNG | Presidential Director |
| KOREA | BYUNGSAM | KIM | Presidential Director |
| KOREA | EUIJUNG | KIM | Presidential Director |
| KOREA | HEEJUNG | KIM | Presidential Director |
| KOREA | HEUNGSEON | KIM | Presidential Director |
| KOREA | HYUN JUNG | KIM | Presidential Director |
| KOREA | JEONGYEOL | KIM | Presidential Director |
| KOREA | MIHWA | KIM | Presidential Director |
| KOREA | MYUNG SOOK | KIM | Presidential Director |
| KOREA | SONGYEON | KIM | Presidential Director |
| KOREA | SY | KIM | Presidential Director |
| KOREA | YONGNAM | KIM | Presidential Director |
| KOREA | YOUNGBOK | KIM | Presidential Director |
| KOREA | EUN JEONG | LEE | Presidential Director |
| KOREA | JI A | LEE | Presidential Director |
| KOREA | KYEONG MI | LEE | Presidential Director |
| KOREA | KYUNG HEE | LEE | Presidential Director |
| KOREA | NOK SU | LEE | Presidential Director |
| KOREA | SOOJIN | LEE | Presidential Director |
| KOREA | CHAEKANG | NA | Presidential Director |
| KOREA | EUNHYE | NO | Presidential Director |
| KOREA | SEONHEE | OH | Presidential Director |
| KOREA | CHAN YIK | PARK | Presidential Director |
| KOREA | HYUNGJU | PARK | Presidential Director |
| KOREA | JIYONG | PARK | Presidential Director |
| KOREA | MEE SO | PARK | Presidential Director |
| KOREA | MIJIN | PARK | Presidential Director |
| KOREA | JUNGSUK | SEO | Presidential Director |
| KOREA | CHUNSEOP | SIN | Presidential Director |
| KOREA | SOOKKYOUNG | SON | Presidential Director |
| KOREA | SEONJAE | WON | Presidential Director |
| KOREA | YONG HAN | WON | Presidential Director |
| KOREA | JUYOUNG | YANG | Presidential Director |
| KOREA | MYEONGHEE | YANG | Presidential Director |
| KOREA | HI JA | YOU | Presidential Director |
| MEXICO | JOSE | PANIAGUA MERCADO | Presidential Director |
| SOUTH AFRICA | HYKIE & MELISA | BERG | Presidential Director |
| SOUTH AFRICA | MARK | CAMERON | Presidential Director |
| SOUTH AFRICA | JAMES & ROELIEN | FABER | Presidential Director |
| SOUTH AFRICA | ALBERT & DALENA | FERREIRA | Presidential Director |
| SOUTH AFRICA | WERNER & RONEL | HENNEKE | Presidential Director |
| SOUTH AFRICA | TRUDE-MARI & PIETER | KOORTZEN | Presidential Director |
| SOUTH AFRICA | JAMES CONRADIE & MIRELLE | LEVITAN | Presidential Director |
| USA | OSCAR | HARPER | Presidential Director |
| USA | TY | TRIBBLE | Presidential Director |
| | | | |
| --- | --- | --- | --- |
| NETHERLANDS | EVERT HOEKSTRA & GRETHA | KEEGSTRA | Presidential Director |
Gold Executive Director
| | | | |
| --- | --- | --- | --- |
| AUSTRALASIA | JAMES | HANNAN | Gold Executive Director |
| CANADA | HANZHONG | DU | Gold Executive Director |
| KOREA | BYEONGKYUN | AHN | Gold Executive Director |
| KOREA | JAEHOON | BAE | Gold Executive Director |
| KOREA | YOUNGSOO | CHEON | Gold Executive Director |
| KOREA | JINBEOM | CHOI | Gold Executive Director |
| KOREA | JINHUI | GWON | Gold Executive Director |
| KOREA | MAEHWA | HAN | Gold Executive Director |
| KOREA | SOONJEONG | HAN | Gold Executive Director |
| KOREA | SEONGMI | HEO | Gold Executive Director |
| KOREA | GILMI | HONG | Gold Executive Director |
| KOREA | SUKI | JANG | Gold Executive Director |
| KOREA | HYEONHUI | JUNG | Gold Executive Director |
| KOREA | YEONGYU | KANG | Gold Executive Director |
| KOREA | JIEUN | KIM | Gold Executive Director |
| KOREA | JONGEUN | KIM | Gold Executive Director |
| KOREA | JONGHEE | KIM | Gold Executive Director |
| KOREA | JUNG HWA | KIM | Gold Executive Director |
| KOREA | KEE HYUN | KIM | Gold Executive Director |
| KOREA | SEONGDAE | KIM | Gold Executive Director |
| KOREA | SOONAM | KIM | Gold Executive Director |
| KOREA | SUNKYOUNG | KIM | Gold Executive Director |
| KOREA | TAEKWON | KIM | Gold Executive Director |
| KOREA | KICHOOL | KWON | Gold Executive Director |
| KOREA | EUNJU | LEE | Gold Executive Director |
| KOREA | INSOOK | LEE | Gold Executive Director |
| KOREA | MIOK | LEE | Gold Executive Director |
| KOREA | SOONHEE | LEE | Gold Executive Director |
| KOREA | YEONGRAN | LEE | Gold Executive Director |
| KOREA | MYEONGSEOK | OH | Gold Executive Director |
| KOREA | HEESUK | PARK | Gold Executive Director |
| KOREA | HUIJIN | PARK | Gold Executive Director |
| KOREA | HYEONSU | PARK | Gold Executive Director |
| KOREA | HYUNSANG | PARK | Gold Executive Director |
| KOREA | JEONGSUK | PARK | Gold Executive Director |
| KOREA | JONGHO | PARK | Gold Executive Director |
| KOREA | KYEONG AE | PARK | Gold Executive Director |
| KOREA | MI KYEONG | PARK | Gold Executive Director |
| KOREA | SOONHEE | PARK | Gold Executive Director |
| KOREA | SUNG WOONG | PARK | Gold Executive Director |
| KOREA | DOKYUNG | RA | Gold Executive Director |
| KOREA | DOMIJA | SHIN | Gold Executive Director |
| KOREA | JEOMSOON | YOO | Gold Executive Director |
| KOREA | JESIM | YOO | Gold Executive Director |
| KOREA | JIHONG | YOO | Gold Executive Director |
| KOREA | OISOOK | YOON | Gold Executive Director |
| KOREA | MIWON | YUN | Gold Executive Director |
| MEXICO | JACQUELINE | IBARRA PARDINI | Gold Executive Director |
| MEXICO | YONG DON | LEE | Gold Executive Director |
| MEXICO | BIBIANA | ORTIZ BUENDIA | Gold Executive Director |
| SOUTH AFRICA | JEANETTE | BROMLEY | Gold Executive Director |
| SOUTH AFRICA | GARY | GOLDBERG | Gold Executive Director |
| SOUTH AFRICA | YOLANDIE | JANSE VAN VUUREN | Gold Executive Director |
| SOUTH AFRICA | ANICA | WEIDEMAN | Gold Executive Director |
| SOUTH AFRICA | TILLIE | WILKEN | Gold Executive Director |
| USA | HYANG | CHUN | Gold Executive Director |
| USA | CECILIO J | PADILLA | Gold Executive Director |
Silver Executive Director
| | | | |
| --- | --- | --- | --- |
| AUSTRALASIA | GLORIA | HETTIGE | Silver Executive Director |
| AUSTRALASIA | PAULA | KHOURI | Silver Executive Director |
| AUSTRALASIA | DU HEE | KIM | Silver Executive Director |
| AUSTRALASIA | JANE | MCINTYRE | Silver Executive Director |
| AUSTRALASIA | OSCAR & SANDY | NATERA & CLEWETT | Silver Executive Director |
| AUSTRALASIA | KRISTY & GRANT | SAPWELL | Silver Executive Director |
| AUSTRALASIA | KERRY JUNE | VOIGT | Silver Executive Director |
| CANADA | XUE | BAI | Silver Executive Director |
| CANADA | PAM | BARTHA | Silver Executive Director |
| CANADA | MONALYNE | CROSS | Silver Executive Director |
| CANADA | XIN FU & | HAO LIU | Silver Executive Director |
| CANADA | JIAN WEI | HUA | Silver Executive Director |
| CANADA | ALBERT B. L. | KLYN | Silver Executive Director |
| CANADA | SHUYA | WANG | Silver Executive Director |
| | | | |
| | | | |
| | | | |
| | | | |
| | | | |
| | | | |
| | | | |
| | | | |
| | | | |
| | | | |
| | | | |
| | | | |
| | | | |
| HONG KONG | YING XIN | DENG | Silver Executive Director |
| HONG KONG | HAN YU | DU | Silver Executive Director |
| HONG KONG | SHAO YING | PAN | Silver Executive Director |
| HONG KONG | HUSHENG | RONG | Silver Executive Director |
| HONG KONG | WEI | SONG | Silver Executive Director |
| HONG KONG | CHUN CHING | YAO | Silver Executive Director |
| JAPAN | YOSHIMI | HOSHIYAMA | Silver Executive Director |
| JAPAN | YANGIL | KIM | Silver Executive Director |
| JAPAN | TOMOKO | KOMATSU | Silver Executive Director |
| JAPAN | SEONGJUN | MIN | Silver Executive Director |
| JAPAN | YUSUKE | OKUYAMA | Silver Executive Director |
| JAPAN | JUMDUL | SUNG | Silver Executive Director |
| JAPAN | MASUMI | TOYODA | Silver Executive Director |
| JAPAN | KO | UENO | Silver Executive Director |
| JAPAN | MITSUKO | YAMAGIWA | Silver Executive Director |
| KOREA | INIL | AHN | Silver Executive Director |
| KOREA | KWANGWOOK | AHN | Silver Executive Director |
| KOREA | SEONGJUN | AN | Silver Executive Director |
| KOREA | YOUNGKOOK | AN | Silver Executive Director |
| KOREA | SEOYUN | BAE | Silver Executive Director |
| KOREA | KEUM JU | BAK | Silver Executive Director |
| KOREA | HYEON WOO | BYUN | Silver Executive Director |
| KOREA | JAENAM | CHAE | Silver Executive Director |
| KOREA | CHANGHO | CHO | Silver Executive Director |
| KOREA | SEONGBEOM | CHO | Silver Executive Director |
| KOREA | YUNSUN | CHO | Silver Executive Director |
| KOREA | HYEJIN | CHOI | Silver Executive Director |
| KOREA | HYEONJU | CHOI | Silver Executive Director |
| KOREA | JEOMSOON | CHOI | Silver Executive Director |
| KOREA | MIRAE | CHOI | Silver Executive Director |
| KOREA | DURI | GANG | Silver Executive Director |
| KOREA | YEONGMI | GO | Silver Executive Director |
| KOREA | BONRYE | GU | Silver Executive Director |
| KOREA | YANGSUN | HA | Silver Executive Director |
| KOREA | EUN MI | HAM | Silver Executive Director |
| KOREA | JAMBUN | HAN | Silver Executive Director |
| KOREA | OKKI | HAN | Silver Executive Director |
| KOREA | YOUNGHEE | HAN | Silver Executive Director |
| KOREA | YOON | HEE | Silver Executive Director |
| KOREA | WONHEE | HONG | Silver Executive Director |
| KOREA | HOESOOK | IM | Silver Executive Director |
| KOREA | HYEYOUNG | IM | Silver Executive Director |
| KOREA | YUNHA | IM | Silver Executive Director |
| KOREA | CHANGHA | JANG | Silver Executive Director |
| KOREA | JEONGRAN | JANG | Silver Executive Director |
| KOREA | BYEONG HUN | JEON | Silver Executive Director |
| KOREA | EUNGYEONG | JEON | Silver Executive Director |
| KOREA | HYE YUN | JEON | Silver Executive Director |
| KOREA | HAESUN | JEONG | Silver Executive Director |
| KOREA | HAYOON | JEONG | Silver Executive Director |
| KOREA | HYEIN | JEONG | Silver Executive Director |
| KOREA | IM GYO | JEONG | Silver Executive Director |
| KOREA | SEONGIL | JEONG | Silver Executive Director |
| KOREA | YEONAN | JEONG | Silver Executive Director |
| KOREA | YEONGMOON | JEONG | Silver Executive Director |
| KOREA | KYEONG AH | JIN | Silver Executive Director |
| KOREA | SOO YEON | JO | Silver Executive Director |
| KOREA | WONHUI | JO | Silver Executive Director |
| KOREA | YUNGYEONG | JO | Silver Executive Director |
| KOREA | BOKHEE | JOO | Silver Executive Director |
| KOREA | YEONGEUN | JU | Silver Executive Director |
| KOREA | JEONGSUK | JUN | Silver Executive Director |
| KOREA | BONGSUNG | JUNG | Silver Executive Director |
| KOREA | DOOLNAM | JUNG | Silver Executive Director |
| KOREA | EUNGYO | JUNG | Silver Executive Director |
| KOREA | GAB JUN | JUNG | Silver Executive Director |
| KOREA | GIL BONG | JUNG | Silver Executive Director |
| KOREA | IN SUN | JUNG | Silver Executive Director |
| KOREA | INSU | JUNG | Silver Executive Director |
| KOREA | JONGO | JUNG | Silver Executive Director |
| KOREA | MIOK | JUNG | Silver Executive Director |
| KOREA | MYEONG SIL | JUNG | Silver Executive Director |
| KOREA | SIEUN | JUNG | Silver Executive Director |
| KOREA | EUN JU | KANG | Silver Executive Director |
| KOREA | JUNGHEE | KANG | Silver Executive Director |
| KOREA | MINJEONG | KANG | Silver Executive Director |
| KOREA | MISEON | KANG | Silver Executive Director |
| KOREA | SEONGUN | KANG | Silver Executive Director |
| KOREA | SEUNGHEE | KANG | Silver Executive Director |
| KOREA | YUNGHA | KANG | Silver Executive Director |
| KOREA | AESOON | KIM | Silver Executive Director |
| KOREA | BOGYEONG | KIM | Silver Executive Director |
| KOREA | BONG GI | KIM | Silver Executive Director |
| KOREA | DONGWON | KIM | Silver Executive Director |
| KOREA | DOTAE | KIM | Silver Executive Director |
| KOREA | EUNSIL | KIM | Silver Executive Director |
| KOREA | EUNYOUNG | KIM | Silver Executive Director |
| KOREA | GWANGHWAN | KIM | Silver Executive Director |
| KOREA | HUI YONG | KIM | Silver Executive Director |
| KOREA | HYUNMI | KIM | Silver Executive Director |
| KOREA | JEONGRAN | KIM | Silver Executive Director |
| KOREA | JIMIN | KIM | Silver Executive Director |
| KOREA | JIN TAE | KIM | Silver Executive Director |
| KOREA | JIYU | KIM | Silver Executive Director |
| KOREA | JUNGSOON | KIM | Silver Executive Director |
| KOREA | KI OEN | KIM | Silver Executive Director |
| KOREA | MANHEE | KIM | Silver Executive Director |
| KOREA | MIJEONG | KIM | Silver Executive Director |
| KOREA | MINJEONG | KIM | Silver Executive Director |
| KOREA | MINJUNG | KIM | Silver Executive Director |
| KOREA | MINSEON | KIM | Silver Executive Director |
| KOREA | MISEON | KIM | Silver Executive Director |
| KOREA | MUN | KIM | Silver Executive Director |
| KOREA | SEHWA | KIM | Silver Executive Director |
| KOREA | SEONGHEE | KIM | Silver Executive Director |
| KOREA | SEUNGJAE | KIM | Silver Executive Director |
| KOREA | SEUNGJIN | KIM | Silver Executive Director |
| KOREA | SOONHEE | KIM | Silver Executive Director |
| KOREA | SOONI | KIM | Silver Executive Director |
| KOREA | SOONOK | KIM | Silver Executive Director |
| KOREA | SUGYEONG | KIM | Silver Executive Director |
| KOREA | SUKJA | KIM | Silver Executive Director |
| KOREA | SUNGCHUL | KIM | Silver Executive Director |
| KOREA | SUNWOO | KIM | Silver Executive Director |
| KOREA | SUNYEE | KIM | Silver Executive Director |
| KOREA | TAEGYEONG | KIM | Silver Executive Director |
| KOREA | YEONGEUN | KIM | Silver Executive Director |
| KOREA | YEONGHEUI | KIM | Silver Executive Director |
| KOREA | YOUNG MI | KIM | Silver Executive Director |
| KOREA | HEEKYOUNG | KO | Silver Executive Director |
| KOREA | HEERAN | KO | Silver Executive Director |
| KOREA | SUNMI | KO | Silver Executive Director |
| KOREA | JUNGHEE | KWON | Silver Executive Director |
| KOREA | YEONGJU | KWUAN | Silver Executive Director |
| KOREA | BOKSOON | LEE | Silver Executive Director |
| KOREA | CHOONGOO | LEE | Silver Executive Director |
| KOREA | DONGGEUN | LEE | Silver Executive Director |
| KOREA | DONGGYU | LEE | Silver Executive Director |
| KOREA | DONGGYU | LEE | Silver Executive Director |
| KOREA | DONGSUK | LEE | Silver Executive Director |
| KOREA | EUNSOOK | LEE | Silver Executive Director |
| KOREA | EUNTAE | LEE | Silver Executive Director |
| KOREA | GEUNYOUNG | LEE | Silver Executive Director |
| KOREA | HAESOOK | LEE | Silver Executive Director |
| KOREA | HYESOOK | LEE | Silver Executive Director |
| KOREA | HYEYEONG | LEE | Silver Executive Director |
| KOREA | HYUN MI | LEE | Silver Executive Director |
| KOREA | HYUNJA | LEE | Silver Executive Director |
| KOREA | INAE | LEE | Silver Executive Director |
| KOREA | JAEU | LEE | Silver Executive Director |
| KOREA | JEONGHOO | LEE | Silver Executive Director |
| KOREA | JUNGMIN | LEE | Silver Executive Director |
| KOREA | KANG BO | LEE | Silver Executive Director |
| KOREA | MIAE | LEE | Silver Executive Director |
| KOREA | MIYOUNG | LEE | Silver Executive Director |
| KOREA | MYEONGJAE | LEE | Silver Executive Director |
| KOREA | MYUNG SHIN | LEE | Silver Executive Director |
| KOREA | SANGA | LEE | Silver Executive Director |
| KOREA | SANGHEE | LEE | Silver Executive Director |
| KOREA | SEUNG HUN | LEE | Silver Executive Director |
| KOREA | SEUNGHEE | LEE | Silver Executive Director |
| KOREA | SEUNGHUI | LEE | Silver Executive Director |
| KOREA | SOOK | LEE | Silver Executive Director |
| KOREA | SOYOUNG | LEE | Silver Executive Director |
| KOREA | SUN AH | LEE | Silver Executive Director |
| KOREA | SUN KYOUNG | LEE | Silver Executive Director |
| KOREA | SUNG SEYOUNG | LEE | Silver Executive Director |
| KOREA | SUNGYOON | LEE | Silver Executive Director |
| KOREA | SUNHWI | LEE | Silver Executive Director |
| KOREA | SUNMI | LEE | Silver Executive Director |
| KOREA | SUNMI | LEE | Silver Executive Director |
| KOREA | UGYEONG | LEE | Silver Executive Director |
| KOREA | WON YOUNG | LEE | Silver Executive Director |
| KOREA | YEONG MI | LEE | Silver Executive Director |
| KOREA | YEONGSUK | LEE | Silver Executive Director |
| KOREA | YEONHEE | LEE | Silver Executive Director |
| KOREA | YOUNGSOOK | LEE | Silver Executive Director |
| KOREA | CHAEYEON | LIM | Silver Executive Director |
| KOREA | OKGYUNG | LIM | Silver Executive Director |
| KOREA | SUNGYE | MOON | Silver Executive Director |
| KOREA | HYEONSIK | MUN | Silver Executive Director |
| KOREA | JISUN | MYUNG | Silver Executive Director |
| KOREA | HYEONJEONG | NA | Silver Executive Director |
| KOREA | JIHYE | NA | Silver Executive Director |
| KOREA | JUNG BUN | NA | Silver Executive Director |
| KOREA | HEEJA | NOH | Silver Executive Director |
| KOREA | YUJIN | NOH | Silver Executive Director |
| KOREA | HWAYEONG | OH | Silver Executive Director |
| KOREA | JIHYEONG | OK | Silver Executive Director |
| KOREA | CHEOL HO | PARK | Silver Executive Director |
| KOREA | DONGSIK | PARK | Silver Executive Director |
| KOREA | GABDAN | PARK | Silver Executive Director |
| KOREA | HEEJUNG | PARK | Silver Executive Director |
| KOREA | HYEJIN | PARK | Silver Executive Director |
| KOREA | IRENE | PARK | Silver Executive Director |
| KOREA | JEONGOK | PARK | Silver Executive Director |
| KOREA | JINSICK | PARK | Silver Executive Director |
| KOREA | JIYOUNG | PARK | Silver Executive Director |
| KOREA | JONG JIN | PARK | Silver Executive Director |
| KOREA | JONGNAN | PARK | Silver Executive Director |
| KOREA | KYEONGJA | PARK | Silver Executive Director |
| KOREA | MINJEONG | PARK | Silver Executive Director |
| KOREA | MIYOUNG | PARK | Silver Executive Director |
| KOREA | MOONJA | PARK | Silver Executive Director |
| KOREA | NAYEON | PARK | Silver Executive Director |
| KOREA | SANGHUI | PARK | Silver Executive Director |
| KOREA | SANGJOON | PARK | Silver Executive Director |
| KOREA | SEHO | PARK | Silver Executive Director |
| KOREA | SEOEUN | PARK | Silver Executive Director |
| KOREA | SEOHYEON | PARK | Silver Executive Director |
| KOREA | SEUNGMIN | PARK | Silver Executive Director |
| KOREA | SIEUN | PARK | Silver Executive Director |
| KOREA | SOOHYUN | PARK | Silver Executive Director |
| KOREA | SOONGHAE | PARK | Silver Executive Director |
| KOREA | SOONHA | PARK | Silver Executive Director |
| KOREA | SUNJU | PARK | Silver Executive Director |
| KOREA | YEONGSUK | PARK | Silver Executive Director |
| KOREA | YONGJU | PARK | Silver Executive Director |
| KOREA | EUN JEONG | PYO | Silver Executive Director |
| KOREA | HYORIM | SEO | Silver Executive Director |
| KOREA | JEONGSU | SEO | Silver Executive Director |
| KOREA | MI JA | SEO | Silver Executive Director |
| KOREA | MIJIN | SEO | Silver Executive Director |
| KOREA | SEUNGJAE | SEO | Silver Executive Director |
| KOREA | YOUNGJU | SEOL | Silver Executive Director |
| KOREA | HYANGHUI | SEONG | Silver Executive Director |
| KOREA | HO KYOON | SHIN | Silver Executive Director |
| KOREA | NARA | SHIN | Silver Executive Director |
| KOREA | SOONOK | SHIN | Silver Executive Director |
| KOREA | YONGSAN | SHIN | Silver Executive Director |
| KOREA | MIJEONG | SIM | Silver Executive Director |
| KOREA | SOYEON | SIM | Silver Executive Director |
| KOREA | HYE RYEON | SIN | Silver Executive Director |
| KOREA | BYOUNGKI | SON | Silver Executive Director |
| KOREA | EUNYEONG | SON | Silver Executive Director |
| KOREA | HEE KYUNG | SON | Silver Executive Director |
| KOREA | JINWOONG | SON | Silver Executive Director |
| KOREA | SOOKHANG | SON | Silver Executive Director |
| KOREA | TAEWOO | SON | Silver Executive Director |
| KOREA | BONGJIN | SONG | Silver Executive Director |
| KOREA | BYEONGGIL | SONG | Silver Executive Director |
| KOREA | EUNSIM | SONG | Silver Executive Director |
| KOREA | HAENGJIN | SONG | Silver Executive Director |
| KOREA | YUNJU | SONG | Silver Executive Director |
| KOREA | HO BIN | UM | Silver Executive Director |
| KOREA | JINYONG | UM | Silver Executive Director |
| KOREA | KYUJA | WON | Silver Executive Director |
| KOREA | YUN HUI | WON | Silver Executive Director |
| KOREA | JONGSEONG | WOO | Silver Executive Director |
| KOREA | MINJU | WOO | Silver Executive Director |
| KOREA | CHURYE | YANG | Silver Executive Director |
| KOREA | JAEHO | YANG | Silver Executive Director |
| KOREA | MIKYUNG | YANG | Silver Executive Director |
| KOREA | SEONWOO | YANG | Silver Executive Director |
| KOREA | MI SOOK | YEO | Silver Executive Director |
| KOREA | GIYEOL | YEOM | Silver Executive Director |
| KOREA | AHGSOON | YOO | Silver Executive Director |
| KOREA | RAYOUNG | YOO | Silver Executive Director |
| KOREA | HYUNSOOK | YOON | Silver Executive Director |
| KOREA | MYEONGSUK | YU | Silver Executive Director |
| MEXICO | MONICA | AGUILA GUERRA | Silver Executive Director |
| MEXICO | MARGARITA | ANDRADE OCHOA | Silver Executive Director |
| MEXICO | FELIX | BEDOLLA GARCIA | Silver Executive Director |
| MEXICO | CARLOS | BEDOLLA RODRIGUEZ | Silver Executive Director |
| MEXICO | CARLOS ALEJANDRO | BOTELLO JIMENEZ | Silver Executive Director |
| MEXICO | ROCIO | HERNANDEZ ALVAREZ | Silver Executive Director |
| MEXICO | XOCHITL | MARQUEZ JIMENEZ | Silver Executive Director |
| MEXICO | MARTINA VERONICA | MARTINEZ VELEZ | Silver Executive Director |
| MEXICO | MARIA GLORIA | MIRELES LEIJA | Silver Executive Director |
| MEXICO | WILVER | MONTELLANO REYNA | Silver Executive Director |
| MEXICO | ARCELIA | ORTIZ GALINDO | Silver Executive Director |
| MEXICO | LILIBETH | PANIAGUA RODRIGUEZ | Silver Executive Director |
| MEXICO | BEATRIZ EUGENIA | REYES MARTINEZ | Silver Executive Director |
| MEXICO | MAURO | SUAREZ CORTES | Silver Executive Director |
| MEXICO | AIDA | VARGAS ALCANTAR | Silver Executive Director |
| SOUTH AFRICA | BAREND JACOBUS | BRUWER | Silver Executive Director |
| SOUTH AFRICA | CELESTE | BURGER | Silver Executive Director |
| SOUTH AFRICA | SYLVIA MARIA | DE GOUVEIA | Silver Executive Director |
| SOUTH AFRICA | ESMARE | FOURIE | Silver Executive Director |
| SOUTH AFRICA | ESTHER | FRANCIS | Silver Executive Director |
| SOUTH AFRICA | ANIL BHOOLA | GOVIND | Silver Executive Director |
| SOUTH AFRICA | CORNELIA FREDRIKA | GROBLER | Silver Executive Director |
| SOUTH AFRICA | ALET | KAPLAN | Silver Executive Director |
| SOUTH AFRICA | DIANE | KOTZÉ | Silver Executive Director |
| SOUTH AFRICA | CHRISTOPHER | KOTZEE | Silver Executive Director |
| SOUTH AFRICA | WERNER | LOOTS | Silver Executive Director |
| SOUTH AFRICA | ANDRE | LOUW | Silver Executive Director |
| SOUTH AFRICA | ANDRIES | LOUW | Silver Executive Director |
| SOUTH AFRICA | MARGUERITE | LUTTIG | Silver Executive Director |
| SOUTH AFRICA | RAYNOR | MATTHEWS | Silver Executive Director |
| SOUTH AFRICA | ESTELLE | NIENABER | Silver Executive Director |
| SOUTH AFRICA | WICKUS & LESSING | ODENDAAL | Silver Executive Director |
| SOUTH AFRICA | WERNER | PRETORIUS | Silver Executive Director |
| SOUTH AFRICA | ZELDA | RUTHVEN | Silver Executive Director |
| SOUTH AFRICA | MARINA | SCHOLTZ | Silver Executive Director |
| SOUTH AFRICA | KORNE | SCHULENBURG | Silver Executive Director |
| SOUTH AFRICA | LINUS | SENEKAL | Silver Executive Director |
| SOUTH AFRICA | DAWID | SPANGENBERG | Silver Executive Director |
| SOUTH AFRICA | MABEL MAUDE | VAN SCHALKWYK | Silver Executive Director |
| SOUTH AFRICA | ALECIA | VAN STADEN | Silver Executive Director |
| SOUTH AFRICA | ELIZMA | WEIDEMAN | Silver Executive Director |
| SOUTH AFRICA | SONJA | WINDSOR | Silver Executive Director |
| TAIWAN | CHEN FU | LIN | Silver Executive Director |
| TAIWAN | YU TING | TSOU | Silver Executive Director |
| USA | RYAN | ANTONELLI | Silver Executive Director |
| USA | HECTOR MIGUEL | CABRAL | Silver Executive Director |
| USA | LILLIAN | CARTAGENA-MERCADO | Silver Executive Director |
| USA | JAMES | CHADWICK | Silver Executive Director |
| USA | JACOBO | CRUZ CORTES | Silver Executive Director |
| USA | MARI K | DEZAGO | Silver Executive Director |
| USA | KAY | DOYLE | Silver Executive Director |
| USA | RODNEY | FLEETWOOD | Silver Executive Director |
| USA | SANAE | FURUKI | Silver Executive Director |
| USA | YEONWOO | GOAK | Silver Executive Director |
| USA | LISA | GOODWIN | Silver Executive Director |
| USA | ROY | GOODWIN | Silver Executive Director |
| USA | SHARON | HERWEYER | Silver Executive Director |
| USA | EUN HEE | LEE | Silver Executive Director |
| USA | JI YEON | LEE | Silver Executive Director |
| USA | SABRINA | LOGAN | Silver Executive Director |
| USA | ANTHONY | LONGTIN | Silver Executive Director |
| USA | JULIE | LONGTIN | Silver Executive Director |
| USA | JENNIFER | POWELL | Silver Executive Director |
| USA | PAULETTE | ROY | Silver Executive Director |
| USA | ARAN | SAGON | Silver Executive Director |
| USA | WILLIAM ALLEN | SIMMS | Silver Executive Director |
| USA | CATHY | SINGLETON | Silver Executive Director |
| USA | ANDREW | THURESON | Silver Executive Director |
| USA | MARY | THURESON | Silver Executive Director |
| USA | TERRI | VAN DALE | Silver Executive Director |
| USA | JOSEPH | YUN | Silver Executive Director |
| | | | |
| --- | --- | --- | --- |
| SPAIN | ANNA MARIA | MINGUELL BOSCH | Silver Executive Director |
| SPAIN | DAVID | BAZAN SULLA | Silver Executive Director |
| SPAIN | NURIA | BUHIGAS FARRE | Silver Executive Director |
| SPAIN | PAZ CADAVAL | RIVERA | Silver Executive Director |
| SPAIN | CRISTINA | PLANA BACH | Silver Executive Director |
| SPAIN | JAUME | PUJOL BORDAS | Silver Executive Director |
| SWEDEN | SUSANNE & DANIEL | LIBECK | Silver Executive Director |
| UNITED KINGDOM | HELEN | FITZWATER | Silver Executive Director |
| UNITED KINGDOM | ANNETTE | GARDNER | Silver Executive Director |
| UNITED KINGDOM | JOHANNA | MURRAY | Silver Executive Director |
| UNITED KINGDOM | YVONNE | STONE | Silver Executive Director |
| UNITED KINGDOM | STUART | WISEGLASS | Silver Executive Director |
Executive Director
| | | | |
| --- | --- | --- | --- |
| CANADA | CHUK CHUK | CHEUNG | Executive Director |
| CANADA | DAVID | DURANT | Executive Director |
| CANADA | KEITH | DURANT | Executive Director |
| CANADA | JEFF | HARDEN | Executive Director |
| CANADA | HAITANG | LI | Executive Director |
| CANADA | ZHONGRONG | LI | Executive Director |
| CANADA | YANNING | LIAO | Executive Director |
| CANADA | ZHONG | MA | Executive Director |
| CANADA | IRA | MCNAMARA | Executive Director |
| CANADA | LYDIA | NING | Executive Director |
| CANADA | SEUNGKYU | PARK | Executive Director |
| CANADA | DENA | REGIER | Executive Director |
| CANADA | CHUN | WANG | Executive Director |
| CANADA | YING | XIE | Executive Director |
| CANADA | YUZHI  MA & | YU GENG | Executive Director |
| | | | |
| | | | |
| | | | |
| | | | |
| | | | |
| | | | |
| | | | |
| | | | |
| | | | |
| | | | |
| | | | |
| | | | |
| | | | |
| | | | |
| | | | |
| HONG KONG | YING HONG | DENG | Executive Director |
| HONG KONG | HAN HUI | DU | Executive Director |
| HONG KONG | SHI ZHAO | HAN | Executive Director |
| HONG KONG | JUN QING | JIA | Executive Director |
| HONG KONG | YANG | JING | Executive Director |
| HONG KONG | KO | KOIKUN | Executive Director |
| HONG KONG | CHUAN MIN | LENG | Executive Director |
| HONG KONG | HUI QIN | LI | Executive Director |
| HONG KONG | YU MEI | LIU | Executive Director |
| HONG KONG | TAO | XU | Executive Director |
| HONG KONG | FENG JU | ZHANG | Executive Director |
| HONG KONG | DA CHUN | ZHU | Executive Director |
| JAPAN | MIE | ARIMOTO | Executive Director |
| JAPAN | MITSUKO | FUKUDOME | Executive Director |
| JAPAN | SAYURI | FUKUI | Executive Director |
| JAPAN | HYUNHEE | HIRAYAMA | Executive Director |
| JAPAN | YOKO | IPPONGI | Executive Director |
| JAPAN | RIKA | ITAMI | Executive Director |
| JAPAN | KIYO | KURITA | Executive Director |
| JAPAN | KIYOSHI | MIYATA | Executive Director |
| JAPAN | NOBORU | OHSHIMA | Executive Director |
| JAPAN | ETSUKO | ONO | Executive Director |
| JAPAN | CHIEKO | SANO | Executive Director |
| JAPAN | NOZOMI | SHIBATA | Executive Director |
| JAPAN | YUKA | SHIMIZU | Executive Director |
| JAPAN | TOKIO | TAKAGI | Executive Director |
| JAPAN | AKARI | TOYODA | Executive Director |
| JAPAN | HISAO | YASHIRO | Executive Director |
| JAPAN | MISAKO | YASHIRO | Executive Director |
| JAPAN | HYOIN | YUN | Executive Director |
| KOREA | GEUMOK | AHN | Executive Director |
| KOREA | SEOKCHEON | AHN | Executive Director |
| KOREA | JIYEONG | BAE | Executive Director |
| KOREA | JEONGYUN | CHANG | Executive Director |
| KOREA | WOO YONG | CHEON | Executive Director |
| KOREA | BOKHYEON | CHO | Executive Director |
| KOREA | CHOL HO | CHOI | Executive Director |
| KOREA | JEONGHUN | CHOI | Executive Director |
| KOREA | JONGWOON | CHOI | Executive Director |
| KOREA | MYEONGJA | CHOI | Executive Director |
| KOREA | SEONGSUK | CHOI | Executive Director |
| KOREA | DONGHYEON | GO | Executive Director |
| KOREA | YEONGMI | GO | Executive Director |
| KOREA | HYEYEONG | HAN | Executive Director |
| KOREA | SANG YIL | HAN | Executive Director |
| KOREA | DAHEE | HEO | Executive Director |
| KOREA | HAEYEON | HWANG | Executive Director |
| KOREA | MI GA | HWANG | Executive Director |
| KOREA | HYEONJU | IM | Executive Director |
| KOREA | HYESOON | IM | Executive Director |
| KOREA | YUNHEE | IM | Executive Director |
| KOREA |  JAEHWA | JANG | Executive Director |
| KOREA | JIEUN | JANG | Executive Director |
| KOREA | OKBUN | JEON | Executive Director |
| KOREA | BYEONG GWANG | JEONG | Executive Director |
| KOREA | DONGHUI | JEONG | Executive Director |
| KOREA | JEONGHUI | JEONG | Executive Director |
| KOREA | HEE JIN | JO | Executive Director |
| KOREA | MYEONGHUI | JO | Executive Director |
| KOREA | JUYUN | JUNG | Executive Director |
| KOREA | MIYEON | JUNG | Executive Director |
| KOREA | SUJI | JUNG | Executive Director |
| KOREA | YANGHYE | JUNG | Executive Director |
| KOREA | GITAE | KIM | Executive Director |
| KOREA | GWANGHUI | KIM | Executive Director |
| KOREA | HAN NA | KIM | Executive Director |
| KOREA | HWAJA | KIM | Executive Director |
| KOREA | HYELIM | KIM | Executive Director |
| KOREA | HYEON JEONG | KIM | Executive Director |
| KOREA | HYEYOUNG | KIM | Executive Director |
| KOREA | HYUNGJA | KIM | Executive Director |
| KOREA | HYUNSOOK | KIM | Executive Director |
| KOREA | ILJEONG | KIM | Executive Director |
| KOREA | JIN IL | KIM | Executive Director |
| KOREA | JIYOUNG | KIM | Executive Director |
| KOREA | KYEONGHUI | KIM | Executive Director |
| KOREA | MINA | KIM | Executive Director |
| KOREA | MINJI | KIM | Executive Director |
| KOREA | MISOEN | KIM | Executive Director |
| KOREA | MISUK | KIM | Executive Director |
| KOREA | MYUNGSOOK | KIM | Executive Director |
| KOREA | OKBAE | KIM | Executive Director |
| KOREA | SOOK | KIM | Executive Director |
| KOREA | SSANGRAE | KIM | Executive Director |
| KOREA | SUKJO | KIM | Executive Director |
| KOREA | SUMI | KIM | Executive Director |
| KOREA | TAEYEON | KIM | Executive Director |
| KOREA | YEONGHUI | KIM | Executive Director |
| KOREA | YINGWOON | KIM | Executive Director |
| KOREA | YOOMI | KIM | Executive Director |
| KOREA | JEONGSUN | KO | Executive Director |
| KOREA | JUNGHEE | KWON | Executive Director |
| KOREA | BYEONGUK | LEE | Executive Director |
| KOREA | BYEUNGKWAN | LEE | Executive Director |
| KOREA | DARI | LEE | Executive Director |
| KOREA | DONGEON | LEE | Executive Director |
| KOREA | EUNA | LEE | Executive Director |
| KOREA | HWASOO | LEE | Executive Director |
| KOREA | HYEJIN | LEE | Executive Director |
| KOREA | HYO JUN | LEE | Executive Director |
| KOREA | JAEBONG | LEE | Executive Director |
| KOREA | JI HUI | LEE | Executive Director |
| KOREA | MIJIN | LEE | Executive Director |
| KOREA | NAMSEON | LEE | Executive Director |
| KOREA | OKYUN | LEE | Executive Director |
| KOREA | SANGSUK | LEE | Executive Director |
| KOREA | SANGWON | LEE | Executive Director |
| KOREA | YOUNGHEE | LEE | Executive Director |
| KOREA | YUNJA | LEE | Executive Director |
| KOREA | HYE JIN | LIM | Executive Director |
| KOREA | YE JIN | LIM | Executive Director |
| KOREA | DOYOON | MOON | Executive Director |
| KOREA | KYEONGMI | NA | Executive Director |
| KOREA | HYANGRANG | NOH | Executive Director |
| KOREA | HYUNJUNG | NOH | Executive Director |
| KOREA | HAEJU | OH | Executive Director |
| KOREA | GEUNSOO | PARK | Executive Director |
| KOREA | HANHUI | PARK | Executive Director |
| KOREA | HYUNA | PARK | Executive Director |
| KOREA | INSU | PARK | Executive Director |
| KOREA | JUNGJAE | PARK | Executive Director |
| KOREA | MISUN | PARK | Executive Director |
| KOREA | MOONGYU | PARK | Executive Director |
| KOREA | OKYEON | PARK | Executive Director |
| KOREA | SEONYEONG | PARK | Executive Director |
| KOREA | SUBIN | PARK | Executive Director |
| KOREA | HYUNJEONG | RYU | Executive Director |
| KOREA | BUNSEON | SEO | Executive Director |
| KOREA | SUNJA | SEO | Executive Director |
| KOREA | GUYEOL | SHIM | Executive Director |
| KOREA | MI YEONG | SHIM | Executive Director |
| KOREA | YEONGGYUN | SHIN | Executive Director |
| KOREA | JUNG WON | SHON | Executive Director |
| KOREA | DAEHO | SON | Executive Director |
| KOREA | SEUNGHYUNG | SON | Executive Director |
| KOREA | JEONGIM | WON | Executive Director |
| KOREA | HYEONSEO | WOO | Executive Director |
| KOREA | JU MI | YONG | Executive Director |
| KOREA | CHANGSUN | YOO | Executive Director |
| KOREA | JAEYOUNG | YOO | Executive Director |
| KOREA | SEYOUNG | YOO | Executive Director |
| KOREA | ILWOO | YU | Executive Director |
| KOREA | MIRA | YUN | Executive Director |
| KOREA | MYUNGOK | YUN | Executive Director |
| MEXICO | JORGE | AVALOS MARQUEZ | Executive Director |
| MEXICO | MARIA EUGENIA | CAMIZAU VALDERRAMA | Executive Director |
| MEXICO | JACOBO | COUTINO DOMINGUEZ | Executive Director |
| MEXICO | SONIA | FLORES SALVA | Executive Director |
| MEXICO | MARIA ELIZABETH | GARCIA AGUILAR | Executive Director |
| MEXICO | MARIA INES | HERNANDEZ ROMERO | Executive Director |
| MEXICO | CAROLINA | LEIJA | Executive Director |
| MEXICO | FRIDA STEPHANIA | LEMBLE GALAN | Executive Director |
| MEXICO | ANA LIDIA | LEON AGUILERA | Executive Director |
| MEXICO | JAVIER | MATA ESPINOSA | Executive Director |
| MEXICO | JHUAN SERAFE | MIRANDA JARAMILLO | Executive Director |
| MEXICO | CRISTINA | OJEDA QUIROZ | Executive Director |
| MEXICO | MONICA FRANCESCA | QUINTERO GODOY | Executive Director |
| MEXICO | JUANA | RODRIGUEZ ALBA | Executive Director |
| MEXICO | MARTHA VERONICA | ROJAS CAMARGO | Executive Director |
| MEXICO | HILDA VIRGINIA | TERAN TRILLO | Executive Director |
| SOUTH AFRICA | CARLY | BAAR | Executive Director |
| SOUTH AFRICA | WAYNE | BENGSTON | Executive Director |
| SOUTH AFRICA | ROSEMARY | BURTON | Executive Director |
| SOUTH AFRICA | SONJA | CLAASSEN | Executive Director |
| SOUTH AFRICA | SETH | COLLETT | Executive Director |
| SOUTH AFRICA | PIETER | DE KLERK | Executive Director |
| SOUTH AFRICA | KAREN | DICKENS | Executive Director |
| SOUTH AFRICA | CONSTANTINE | DZEREFOS | Executive Director |
| SOUTH AFRICA | MAURICE | ENSLIN | Executive Director |
| SOUTH AFRICA | CHARMAINE | FERREIRA | Executive Director |
| SOUTH AFRICA | FAYAAZ | GAFFOOR | Executive Director |
| SOUTH AFRICA | HARSHIK | GOPAL | Executive Director |
| SOUTH AFRICA | CHRISTINA | HEUER | Executive Director |
| SOUTH AFRICA | VENESSA | HEUNIS | Executive Director |
| SOUTH AFRICA | SHERRYN | HICKEN | Executive Director |
| SOUTH AFRICA | TIM | KING | Executive Director |
| SOUTH AFRICA | DANIELLA | KRUGER | Executive Director |
| SOUTH AFRICA | ANDRE | LOUW | Executive Director |
| SOUTH AFRICA | BASIL | MARAIS | Executive Director |
| SOUTH AFRICA | PATRICK | MEYER | Executive Director |
| SOUTH AFRICA | NEIL | NEL | Executive Director |
| SOUTH AFRICA | NATASHA | OLIVIER | Executive Director |
| SOUTH AFRICA | ANETTE | REEDER | Executive Director |
| SOUTH AFRICA | ANNETTE | ROBERTS | Executive Director |
| SOUTH AFRICA | BELINDA | SCHLENTHER | Executive Director |
| SOUTH AFRICA | DAVID | SENEKAL | Executive Director |
| SOUTH AFRICA | LOUISE | SMALL | Executive Director |
| SOUTH AFRICA | CALLISTA | SMITH | Executive Director |
| SOUTH AFRICA | KAREN | SNYMAN | Executive Director |
| SOUTH AFRICA | DOUW | STEYL | Executive Director |
| SOUTH AFRICA | CORINE ELIZABETH | VAN RENSBURG | Executive Director |
| SOUTH AFRICA | WILHELMINA | VIVIERS | Executive Director |
| SOUTH AFRICA | RUPERT & ELAINE | WEITSZ | Executive Director |
| SOUTH AFRICA | ILLONA E | WILKEN | Executive Director |
| TAIWAN | SHU YN | CHANG | Executive Director |
| USA | S. | ADAMS | Executive Director |
| USA | STEPHEN W & SHELLY ANN | ANDREWS | Executive Director |
| USA | JUNHYEOK | BAE | Executive Director |
| USA | RAY | BARBUTO | Executive Director |
| USA | LYDIA | BELL | Executive Director |
| USA | RYAN | CALOGERO | Executive Director |
| USA | CHARLIE | CUTTER | Executive Director |
| USA | HAROLD | DANIELS | Executive Director |
| USA | RICK | DENEFFE | Executive Director |
| USA | DAVID | EASLING | Executive Director |
| USA | CHALLON | GUILLORY | Executive Director |
| USA | DIANA | HARPER | Executive Director |
| USA | KAREN | HINKLEY | Executive Director |
| USA | KATHLEEN | HOLKEBOER | Executive Director |
| USA | VICKY | HOLLENWEGER | Executive Director |
| USA | DORI | INGE | Executive Director |
| USA | NONI | KAUFMAN | Executive Director |
| USA | DAVID D | KIM | Executive Director |
| USA | EUNJUN | KIM | Executive Director |
| USA | JUNGHEE | KIM | Executive Director |
| USA | DAVID | LAU | Executive Director |
| USA | KATHY | MARTZ | Executive Director |
| USA | JULIE | MCKERRACHER | Executive Director |
| USA | CHRISTI | MCNEIL | Executive Director |
| USA | ROSA AURA | OCHOA | Executive Director |
| USA | CINDI | OWEN | Executive Director |
| USA | SINAE | PARK | Executive Director |
| USA | BEVERLY | POSKIN | Executive Director |
| USA | HIROE | RAI | Executive Director |
| USA | MARTA YESENIA | ROMAN DUARTE | Executive Director |
| USA | LISHA D | SANDERS | Executive Director |
| USA | JIN | SHI | Executive Director |
| USA | MUICHING | TSANG | Executive Director |
| USA | BELLA | VLADIMIRSKY | Executive Director |
| USA | NATHANIEL | WEEKS | Executive Director |
| USA | PAMELA | WESTRA | Executive Director |
| USA | VICKI | WHITE | Executive Director |
| | | | |
| --- | --- | --- | --- |
| NETHERLANDS | WENDY | WAGENAAR | Executive Director |
Gold Director
| | | | |
| --- | --- | --- | --- |
| AUSTRALASIA | JOSHUA | CLARK | Gold Director |
| AUSTRALASIA | ASHLEY KEITH | DENNISS | Gold Director |
| AUSTRALASIA | EUGENE | KLEFISCH | Gold Director |
| AUSTRALASIA | OSCAR | NATERA | Gold Director |
| CANADA | LI HONG | HU | Gold Director |
| CANADA | YICHEN | SHEN | Gold Director |
| CANADA | ZIMIN | YANG | Gold Director |
| | | | |
| | | | |
| HONG KONG | QIAN | DU | Gold Director |
| HONG KONG | BEI LI | GUAN | Gold Director |
| HONG KONG | DAN LU | HAN | Gold Director |
| HONG KONG | YANNAN | LI | Gold Director |
| HONG KONG | ZHANG | TANGJUN | Gold Director |
| HONG KONG | HONG YAN | XIAO | Gold Director |
| HONG KONG | HAO YAN | YAO | Gold Director |
| HONG KONG | LI | ZHANG | Gold Director |
| JAPAN | YASUTSUGU | KANO | Gold Director |
| JAPAN | ATSUKO | MORITA | Gold Director |
| JAPAN | MACHIKO | OKAMOTO | Gold Director |
| JAPAN | RYUHEI | SAITO | Gold Director |
| JAPAN | ATSUMI | SUENAGA | Gold Director |
| JAPAN | MIDORI | UESHIMA | Gold Director |
| KOREA | SANGJIN | BYEON | Gold Director |
| KOREA | JEONG SIM | CHO | Gold Director |
| KOREA | MYUNGHEE | CHO | Gold Director |
| KOREA | DONGSOON | CHOI | Gold Director |
| KOREA | ILHEO | GONG | Gold Director |
| KOREA | JINSEOP | HAN | Gold Director |
| KOREA | JAYUN | HEO | Gold Director |
| KOREA | CHANGHWAN | HONG | Gold Director |
| KOREA | EUNCHUL | HWANG | Gold Director |
| KOREA | HYEJI | IM | Gold Director |
| KOREA | JUNGHWA | IM | Gold Director |
| KOREA | HYEONGWUK | JEONG | Gold Director |
| KOREA | HYO DONG | JEONG | Gold Director |
| KOREA | YUSHUN | JIN | Gold Director |
| KOREA | MYUNGHWAN | JO | Gold Director |
| KOREA | BONGSOON | JUNG | Gold Director |
| KOREA | JINHAE | JUNG | Gold Director |
| KOREA | MALYUN | JUNG | Gold Director |
| KOREA | YOUNGHOON | JUNG | Gold Director |
| KOREA | SEONSUK | KANG | Gold Director |
| KOREA | SINHWA | KANG | Gold Director |
| KOREA | SOONI | KANG | Gold Director |
| KOREA | YONG HUI | KANG | Gold Director |
| KOREA | YONGSUK | KIL | Gold Director |
| KOREA | BOKYEONG | KIM | Gold Director |
| KOREA | DONGHO | KIM | Gold Director |
| KOREA | DONGHYEON | KIM | Gold Director |
| KOREA | JEONG HUI | KIM | Gold Director |
| KOREA | JI WON | KIM | Gold Director |
| KOREA | JIA | KIM | Gold Director |
| KOREA | JINHWAN | KIM | Gold Director |
| KOREA | JIYOUNG | KIM | Gold Director |
| KOREA | KI YEON | KIM | Gold Director |
| KOREA | MYUNG | KIM | Gold Director |
| KOREA | SEOKTAE | KIM | Gold Director |
| KOREA | SIHEE | KIM | Gold Director |
| KOREA | SUNDUK | KIM | Gold Director |
| KOREA | TAE KYOUM | KIM | Gold Director |
| KOREA | YEONGHUN | KIM | Gold Director |
| KOREA | YONGO | KIM | Gold Director |
| KOREA | YUNJAE | KIM | Gold Director |
| KOREA | DONGWOO | KWAK | Gold Director |
| KOREA | GISU | KWON | Gold Director |
| KOREA | YOONHWAN | KWON | Gold Director |
| KOREA | YUNJI | KWON | Gold Director |
| KOREA | CHANG SON | LEE | Gold Director |
| KOREA | EUNYEOB | LEE | Gold Director |
| KOREA | EUNYOUNG | LEE | Gold Director |
| KOREA | HAESOOK | LEE | Gold Director |
| KOREA | JI SOON | LEE | Gold Director |
| KOREA | JINMI | LEE | Gold Director |
| KOREA | JINWOO | LEE | Gold Director |
| KOREA | KYOUNGSOOK | LEE | Gold Director |
| KOREA | MYEONG JA | LEE | Gold Director |
| KOREA | SANGHUI | LEE | Gold Director |
| KOREA | SANGKUK | LEE | Gold Director |
| KOREA | SANGSUK | LEE | Gold Director |
| KOREA | SEOK | LEE | Gold Director |
| KOREA | SOOYOUNG | LEE | Gold Director |
| KOREA | SUKJA | LEE | Gold Director |
| KOREA | SUNHWA | LEE | Gold Director |
| KOREA | SUNJEONG | LEE | Gold Director |
| KOREA | YUNSEON | LEE | Gold Director |
| KOREA | DONGGYU | LIM | Gold Director |
| KOREA | YEJI | LIM | Gold Director |
| KOREA | BYOUNGGWAN | MIN | Gold Director |
| KOREA | SOJUNG | MOON | Gold Director |
| KOREA | HYUNJUNG | NA | Gold Director |
| KOREA |  KYUNGSOON | PARK | Gold Director |
| KOREA | EUNJEONG | PARK | Gold Director |
| KOREA | GUNWOO | PARK | Gold Director |
| KOREA | GYEONGSUK | PARK | Gold Director |
| KOREA | HYEYEONG | PARK | Gold Director |
| KOREA | KYEONG JUN | PARK | Gold Director |
| KOREA | KYOUNGWOL | PARK | Gold Director |
| KOREA | NOHCHANG | PARK | Gold Director |
| KOREA | SEONGHO | PARK | Gold Director |
| KOREA | SUNG WOO | PARK | Gold Director |
| KOREA | SUYEON | PARK | Gold Director |
| KOREA | YOUNG RAN | PARK | Gold Director |
| KOREA | BYEONGUK | RYU | Gold Director |
| KOREA | EUNJU | SHIM | Gold Director |
| KOREA | BOK JOO | SHIN | Gold Director |
| KOREA | EUNCHEOL | SHIN | Gold Director |
| KOREA | EUNHYANG | SHIN | Gold Director |
| KOREA | JIHYUN | SHIN | Gold Director |
| KOREA | JIYEON | SHIN | Gold Director |
| KOREA | KYO EUN | SHIN | Gold Director |
| KOREA | SUKHYEON | SHIN | Gold Director |
| KOREA | JEONGHUI | SIM | Gold Director |
| KOREA | JAECHOON | SO | Gold Director |
| KOREA | JUHEE | SON | Gold Director |
| KOREA | KWANGHOON | SONG | Gold Director |
| KOREA | GYE YEON | WON | Gold Director |
| KOREA | JONGSOOK | YANG | Gold Director |
| KOREA | SUNMO | YANG | Gold Director |
| KOREA | YEONGUK | YONG | Gold Director |
| KOREA | SEONGHYUN | YOO | Gold Director |
| KOREA | SUMI | YOO | Gold Director |
| KOREA | ANSA | YOON | Gold Director |
| KOREA | HYEYOUNG | YUN | Gold Director |
| MEXICO | OLIVA | ALDUCIN HUERTA | Gold Director |
| MEXICO | NORMA | BELTRAN BELTRAN | Gold Director |
| MEXICO | LUIS MANUEL | CARVAJAL TREVIÑO | Gold Director |
| MEXICO | MARIA DEL ROSARIO | LUQUE RAMIREZ | Gold Director |
| MEXICO | LETICIA | PERALTA SANCHEZ | Gold Director |
| SOUTH AFRICA | NICO | BASSON | Gold Director |
| SOUTH AFRICA | TANYA | BATH | Gold Director |
| SOUTH AFRICA | WILMA | CILLIERS | Gold Director |
| SOUTH AFRICA | JUANITA | COETZEE | Gold Director |
| SOUTH AFRICA | TERINA | FAURE | Gold Director |
| SOUTH AFRICA | ELNETTE | FERREIRA | Gold Director |
| SOUTH AFRICA | LAIKIN | GOVENDER | Gold Director |
| SOUTH AFRICA | ERNA | JANSE VAN RENSBURG | Gold Director |
| SOUTH AFRICA | SHAHEEDA | KHAN | Gold Director |
| SOUTH AFRICA | TANYA | LAAS | Gold Director |
| SOUTH AFRICA | YATHAWAN | NARANSAMY | Gold Director |
| SOUTH AFRICA | PETER | ROSSOUW | Gold Director |
| SOUTH AFRICA | RESHMI | SEWPERSADH | Gold Director |
| SOUTH AFRICA | ROBERT | SMIT | Gold Director |
| SOUTH AFRICA | SUNET | SMITH | Gold Director |
| SOUTH AFRICA | JANA | VAN EEDEN | Gold Director |
| SOUTH AFRICA | GERHARD | VAN WYK | Gold Director |
| SOUTH AFRICA | PHILIPUS JOHANNES | VLOK | Gold Director |
| USA | JANE | CHUNG | Gold Director |
| USA | DONNA | HARRINGTON | Gold Director |
| USA | SOUN | JUN | Gold Director |
| USA | EVA | MOORE | Gold Director |
| USA | HYE YON | PAK | Gold Director |
| USA | JAEMIN | SEO | Gold Director |
| USA | JING | TANG | Gold Director |
| USA | SCOTT | WATERS | Gold Director |
| | | | |
| --- | --- | --- | --- |
| NETHERLANDS | MARTTJE | SPOELSTRA | Gold Director |
| UNITED KINGDOM | KATRINA | EDMONDS | Gold Director |
| UNITED KINGDOM | CAROLINE SARAH | SPENCER | Gold Director |
Silver Director
| | | | |
| --- | --- | --- | --- |
| AUSTRALASIA | BIANCA | COLOMBINO | Silver Director |
| AUSTRALASIA | CHLOE | HALLIWELL | Silver Director |
| AUSTRALASIA | DONNA | HAMPTON | Silver Director |
| AUSTRALASIA | JESSICA | HARGRAVE | Silver Director |
| AUSTRALASIA | LA DONNA | HEGARTY | Silver Director |
| AUSTRALASIA | MERLINDA | HUNT | Silver Director |
| AUSTRALASIA | BARB | JOHNSTONE | Silver Director |
| AUSTRALASIA | ERICH | KALTNER | Silver Director |
| AUSTRALASIA | JAY | LEE | Silver Director |
| AUSTRALASIA | KELLY | LEONG | Silver Director |
| AUSTRALASIA | LYNETTE AND MAX | LESKE | Silver Director |
| AUSTRALASIA | WINNIE | NEWBURN | Silver Director |
| AUSTRALASIA | CRYSTAL | NG | Silver Director |
| AUSTRALASIA | SING GAY | ONG | Silver Director |
| AUSTRALASIA | GLENDA & GERRY | PASHLEY | Silver Director |
| AUSTRALASIA | CHRISTOPHER | POPPE | Silver Director |
| AUSTRALASIA | MICHAEL | POTITT | Silver Director |
| AUSTRALASIA | DR K | SHAMALARUPAN | Silver Director |
| AUSTRALASIA | LEI NIE & LEE YIAN | TAN | Silver Director |
| AUSTRALASIA | OLIVIA | WHITE | Silver Director |
| AUSTRALASIA | LILY YONG CHUI | YII | Silver Director |
| CANADA | SANDRA | BENNETT | Silver Director |
| CANADA | JUDY | BRUECKNER | Silver Director |
| CANADA | IRENE | FALK DYCK | Silver Director |
| CANADA | PAULINE | FRIESEN GOERTZEN | Silver Director |
| CANADA | EVA | HARDEN | Silver Director |
| CANADA | SUSAN Y W | JIN | Silver Director |
| CANADA | WENYING | LI | Silver Director |
| CANADA | YAN XIN | LI | Silver Director |
| CANADA | SHANG SHOU | SHI | Silver Director |
| CANADA | MARGARET A | VAN ESCH | Silver Director |
| CANADA | CHARLES SHEN | WANG | Silver Director |
| CANADA | ILSE | WEBB | Silver Director |
| | | | |
| | | | |
| | | | |
| | | | |
| | | | |
| | | | |
| | | | |
| | | | |
| | | | |
| | | | |
| | | | |
| | | | |
| | | | |
| | | | |
| | | | |
| | | | |
| HONG KONG | BI SHAN | CHEN | Silver Director |
| HONG KONG | YAN | GAO | Silver Director |
| HONG KONG | TIE GANG | JIANG | Silver Director |
| HONG KONG | SONG | JIANRONG | Silver Director |
| HONG KONG | CHUN YAN | LI | Silver Director |
| HONG KONG | JIAN JUAN | LI | Silver Director |
| HONG KONG | KUNLI | LI | Silver Director |
| HONG KONG | HONG WEI | LIU | Silver Director |
| HONG KONG | LING | LIU | Silver Director |
| HONG KONG | MIKE | MA | Silver Director |
| HONG KONG | YU ZHEN | MO | Silver Director |
| HONG KONG | PUI LING | MOK | Silver Director |
| HONG KONG | CHENG LING | NI | Silver Director |
| HONG KONG | HUAI SHENG | SHI | Silver Director |
| HONG KONG | LO | WAI KEI RICKY | Silver Director |
| HONG KONG | GANG | WANG | Silver Director |
| HONG KONG | HONG | WANG | Silver Director |
| HONG KONG | HUI JUE | WANG | Silver Director |
| HONG KONG | XIN | WU | Silver Director |
| HONG KONG | HUA | YANG | Silver Director |
| HONG KONG | DONG YUE | ZHANG | Silver Director |
| HONG KONG | WENBO | ZHANG | Silver Director |
| HONG KONG | YAN | ZHANG | Silver Director |
| JAPAN | MITSUKO | ARAI | Silver Director |
| JAPAN | RYOJI | ARAI | Silver Director |
| JAPAN | SHIRO | HASHIMOTO | Silver Director |
| JAPAN | EMI | HIGO | Silver Director |
| JAPAN | TOSHIMI | HIRONAKA | Silver Director |
| JAPAN | MAYUMI | HOSOMI | Silver Director |
| JAPAN | HARUMI | KITAMURA | Silver Director |
| JAPAN | YUMI | KURIHARA | Silver Director |
| JAPAN | KAZUMI | MAEKAWA | Silver Director |
| JAPAN | YUMIKO | MORISHIMA | Silver Director |
| JAPAN | ICHIKO | NAGAKURA | Silver Director |
| JAPAN | AKIKO | OGINO | Silver Director |
| JAPAN | MIYUKI | OHKI | Silver Director |
| JAPAN | MASAKO | OHNO | Silver Director |
| JAPAN | KAYOKO | SEKIGUCHI | Silver Director |
| JAPAN | KEIKO | SHIBATA | Silver Director |
| JAPAN | REIKO | TAMARU | Silver Director |
| JAPAN | NORIKO | WATANABE | Silver Director |
| JAPAN | AYANO | YAGUCHI | Silver Director |
| JAPAN | TAKEHITO | YOSHIDA | Silver Director |
| KOREA | JINGUK | AHN | Silver Director |
| KOREA | JIWON | AHN | Silver Director |
| KOREA | JEONGHO | AN | Silver Director |
| KOREA | JUNGNAM | AN | Silver Director |
| KOREA | SOJEONG | ANN | Silver Director |
| KOREA | CHANGKIE | BAEK | Silver Director |
| KOREA | DONGHWAN | BAEK | Silver Director |
| KOREA | EUNYUNG | BAN | Silver Director |
| KOREA | SUNGWON | BANG | Silver Director |
| KOREA | KYOUNGSOON | CHA | Silver Director |
| KOREA | EUNJOO | CHO | Silver Director |
| KOREA | INSUK | CHO | Silver Director |
| KOREA | KWIYUN | CHO | Silver Director |
| KOREA | MIYUN | CHO | Silver Director |
| KOREA | MYEONGHUI | CHO | Silver Director |
| KOREA | SUNMI | CHO | Silver Director |
| KOREA | BONGEUN | CHOI | Silver Director |
| KOREA | EUNJOO | CHOI | Silver Director |
| KOREA | EUNSOOK | CHOI | Silver Director |
| KOREA | GWANGMI | CHOI | Silver Director |
| KOREA | HAE RI | CHOI | Silver Director |
| KOREA | HYEGYEONG | CHOI | Silver Director |
| KOREA | JAEYONG | CHOI | Silver Director |
| KOREA | JEONGU | CHOI | Silver Director |
| KOREA | JOON HAK | CHOI | Silver Director |
| KOREA | MI YA | CHOI | Silver Director |
| KOREA | SEOKHWAN | CHOI | Silver Director |
| KOREA | YANGMI | CHOI | Silver Director |
| KOREA | YEONGJIN | CHOI | Silver Director |
| KOREA | YEONGRAE | CHOI | Silver Director |
| KOREA | YOUNGSIL | CHOI | Silver Director |
| KOREA | HYUNJU | DOO | Silver Director |
| KOREA | SUNGHAN | EUN | Silver Director |
| KOREA | JUNGSOOK | GONG | Silver Director |
| KOREA | MINSOO | GOO | Silver Director |
| KOREA | BON | GU | Silver Director |
| KOREA | SUNHWA | GU | Silver Director |
| KOREA | GABSUN | GWON | Silver Director |
| KOREA | JANG YEON | HA | Silver Director |
| KOREA | MAN CHUNG | HAH | Silver Director |
| KOREA | DONGSOON | HAN | Silver Director |
| KOREA | JINSOOK | HAN | Silver Director |
| KOREA | MIN NA | HAN | Silver Director |
| KOREA | SOOJA | HAN | Silver Director |
| KOREA | YEONGSUK | HAN | Silver Director |
| KOREA | YUNGGIL | HAN | Silver Director |
| KOREA | GEUNYONG | HEO | Silver Director |
| KOREA | EUNJEONG | HONG | Silver Director |
| KOREA | JEONGEUN | HONG | Silver Director |
| KOREA | SEUNGHUI | HONG | Silver Director |
| KOREA | JIEUN | HWANG | Silver Director |
| KOREA | JAEHYUK | JANG | Silver Director |
| KOREA | JINYOUNG | JANG | Silver Director |
| KOREA | SEONGKYEONG | JANG | Silver Director |
| KOREA | YONGMUN | JANG | Silver Director |
| KOREA | KYOUNGHEE | JEON | Silver Director |
| KOREA | MI KYUNG | JEON | Silver Director |
| KOREA | YEWON | JEON | Silver Director |
| KOREA | YUNJA | JEON | Silver Director |
| KOREA | DEULI | JEONG | Silver Director |
| KOREA | MYUNGHUI | JEONG | Silver Director |
| KOREA | YEON SOO | JEONG | Silver Director |
| KOREA | YEONG SOOK | JEONG | Silver Director |
| KOREA | MIJA | JIN | Silver Director |
| KOREA | HYUNGJUN | JO | Silver Director |
| KOREA | JOOYONG | JO | Silver Director |
| KOREA | BYEONGWON | JUNG | Silver Director |
| KOREA | GUKSANG | JUNG | Silver Director |
| KOREA | GYEONG | JUNG | Silver Director |
| KOREA | HANNA | JUNG | Silver Director |
| KOREA | SORA | JUNG | Silver Director |
| KOREA | EUNYOUNG | KANG | Silver Director |
| KOREA | HYEMI | KANG | Silver Director |
| KOREA | JEONGIM | KANG | Silver Director |
| KOREA | JUNGEUN | KANG | Silver Director |
| KOREA | YEONSUN | KANG | Silver Director |
| KOREA | BONG SUK | KIM | Silver Director |
| KOREA | BONGGI | KIM | Silver Director |
| KOREA | DEUKIM | KIM | Silver Director |
| KOREA | DOO YI | KIM | Silver Director |
| KOREA | EONJU | KIM | Silver Director |
| KOREA | EUNJI | KIM | Silver Director |
| KOREA | EUNMI | KIM | Silver Director |
| KOREA | GEUMRYE | KIM | Silver Director |
| KOREA | GEUN HYE | KIM | Silver Director |
| KOREA | GEUNHO | KIM | Silver Director |
| KOREA | GYEONG MI | KIM | Silver Director |
| KOREA | GYEONGHUI | KIM | Silver Director |
| KOREA | GYEONGHYEON | KIM | Silver Director |
| KOREA | GYEONGSUK | KIM | Silver Director |
| KOREA | GYU RIM | KIM | Silver Director |
| KOREA | GYURIN | KIM | Silver Director |
| KOREA | GYUTAE | KIM | Silver Director |
| KOREA | HEEEUN | KIM | Silver Director |
| KOREA | HUISIK | KIM | Silver Director |
| KOREA | HYANG LAN | KIM | Silver Director |
| KOREA | HYE SOOK | KIM | Silver Director |
| KOREA | HYEONSUK | KIM | Silver Director |
| KOREA | HYEONTAE | KIM | Silver Director |
| KOREA | HYESUN | KIM | Silver Director |
| KOREA | HYUNHWA | KIM | Silver Director |
| KOREA | HYUNJEONG | KIM | Silver Director |
| KOREA | HYUNSOOK | KIM | Silver Director |
| KOREA | INSUK | KIM | Silver Director |
| KOREA | JAEGYU | KIM | Silver Director |
| KOREA | JAEMAN | KIM | Silver Director |
| KOREA | JEONG RAN | KIM | Silver Director |
| KOREA | JEONGDONG | KIM | Silver Director |
| KOREA | JEONGSIM | KIM | Silver Director |
| KOREA | JIEUN | KIM | Silver Director |
| KOREA | JIN HWA | KIM | Silver Director |
| KOREA | JINCHEOL | KIM | Silver Director |
| KOREA | JINKYEONG | KIM | Silver Director |
| KOREA | JINSEON | KIM | Silver Director |
| KOREA | JISEONG | KIM | Silver Director |
| KOREA | JIYONG | KIM | Silver Director |
| KOREA | JONGSANG | KIM | Silver Director |
| KOREA | JUHYUN | KIM | Silver Director |
| KOREA | JUNG YIN | KIM | Silver Director |
| KOREA | JUNGSUN | KIM | Silver Director |
| KOREA | JUNGWON | KIM | Silver Director |
| KOREA | JUNGYUN | KIM | Silver Director |
| KOREA | JUNYEONG | KIM | Silver Director |
| KOREA | JURI | KIM | Silver Director |
| KOREA | JUYUN | KIM | Silver Director |
| KOREA | KYEONG JA | KIM | Silver Director |
| KOREA | KYEONGRAN | KIM | Silver Director |
| KOREA | KYUHYUN | KIM | Silver Director |
| KOREA | KYUNGA | KIM | Silver Director |
| KOREA | KYUNGAE | KIM | Silver Director |
| KOREA | KYUNGHEE | KIM | Silver Director |
| KOREA | KYUNGSOON | KIM | Silver Director |
| KOREA | MAKEE | KIM | Silver Director |
| KOREA | MI KYUNG | KIM | Silver Director |
| KOREA | MINYOUNG | KIM | Silver Director |
| KOREA | OKSEON | KIM | Silver Director |
| KOREA | OKSOON | KIM | Silver Director |
| KOREA | RYUYEON | KIM | Silver Director |
| KOREA | SAMJIN | KIM | Silver Director |
| KOREA | SANGTAE | KIM | Silver Director |
| KOREA | SINYOUNG | KIM | Silver Director |
| KOREA | SOOHEE | KIM | Silver Director |
| KOREA | SOONCHUN | KIM | Silver Director |
| KOREA | SOONDUK | KIM | Silver Director |
| KOREA | SORA | KIM | Silver Director |
| KOREA | SUKJA | KIM | Silver Director |
| KOREA | SUNG HEE | KIM | Silver Director |
| KOREA | SUYEON | KIM | Silver Director |
| KOREA | TAESIK | KIM | Silver Director |
| KOREA | WOOL | KIM | Silver Director |
| KOREA | WOOYEON | KIM | Silver Director |
| KOREA | YEONA | KIM | Silver Director |
| KOREA | YEONGJAE | KIM | Silver Director |
| KOREA | YEONGMI | KIM | Silver Director |
| KOREA | YEONSUK | KIM | Silver Director |
| KOREA | YONGHYEON | KIM | Silver Director |
| KOREA | YOOJIN | KIM | Silver Director |
| KOREA | OKCHUL | KONG | Silver Director |
| KOREA | HYUNJUNG | KOO | Silver Director |
| KOREA | JAESAM | KOO | Silver Director |
| KOREA | YUNYOUNG | KOO | Silver Director |
| KOREA | YUNGTAE | KWAK | Silver Director |
| KOREA | HEONYEONG | KWON | Silver Director |
| KOREA | SUNHWA | KWON | Silver Director |
| KOREA | WOOSEOM | KWON | Silver Director |
| KOREA | YEJOO | KWON | Silver Director |
| KOREA | AROK | LEE | Silver Director |
| KOREA | BYEONG A | LEE | Silver Director |
| KOREA | EUNKYUNG | LEE | Silver Director |
| KOREA | GI SUK | LEE | Silver Director |
| KOREA | GUMHUI | LEE | Silver Director |
| KOREA | GWANGCHOON | LEE | Silver Director |
| KOREA | GWANGUK | LEE | Silver Director |
| KOREA | HOJUN | LEE | Silver Director |
| KOREA | HYEONOK | LEE | Silver Director |
| KOREA | HYEONSEO | LEE | Silver Director |
| KOREA | HYERYOUNG | LEE | Silver Director |
| KOREA | HYUNSOOK | LEE | Silver Director |
| KOREA | INOK | LEE | Silver Director |
| KOREA | JAEHYEONG | LEE | Silver Director |
| KOREA | JAESOOK | LEE | Silver Director |
| KOREA | JEOMWOL | LEE | Silver Director |
| KOREA | JIMIN | LEE | Silver Director |
| KOREA | JINHYUNG | LEE | Silver Director |
| KOREA | JINSUK | LEE | Silver Director |
| KOREA | JONGHWI | LEE | Silver Director |
| KOREA | JUNGSOON | LEE | Silver Director |
| KOREA | KANGYEOL | LEE | Silver Director |
| KOREA | KISUK | LEE | Silver Director |
| KOREA | MEONGSOON | LEE | Silver Director |
| KOREA | MIKYEONG | LEE | Silver Director |
| KOREA | MIOK | LEE | Silver Director |
| KOREA | MYEONGJIN | LEE | Silver Director |
| KOREA | MYUNGJA | LEE | Silver Director |
| KOREA | OKSUN | LEE | Silver Director |
| KOREA | SANGSEOK | LEE | Silver Director |
| KOREA | SANGUK | LEE | Silver Director |
| KOREA | SEUNGYU | LEE | Silver Director |
| KOREA | SEUNGYUN | LEE | Silver Director |
| KOREA | SUNYOUNG | LEE | Silver Director |
| KOREA | WIDO | LEE | Silver Director |
| KOREA | YEONGAE | LEE | Silver Director |
| KOREA | YEONGMIN | LEE | Silver Director |
| KOREA | YOU NA | LEE | Silver Director |
| KOREA | YOUNGOK | LEE | Silver Director |
| KOREA | GEUMHUI | LIM | Silver Director |
| KOREA | SUN YOUNG | LIM | Silver Director |
| KOREA | SUNHEE | MA | Silver Director |
| KOREA | JEONGNAM | MOON | Silver Director |
| KOREA | HWAOK | NA | Silver Director |
| KOREA | HYUNJU | NA | Silver Director |
| KOREA | YEONGSUN | NAM | Silver Director |
| KOREA | BONGYEOB | OH | Silver Director |
| KOREA | SANGHYUN | OH | Silver Director |
| KOREA | SEUNGEUN | OH | Silver Director |
| KOREA | CHANGSUK | PARK | Silver Director |
| KOREA | CHANIL | PARK | Silver Director |
| KOREA | EUNHUI | PARK | Silver Director |
| KOREA | EUNHYE | PARK | Silver Director |
| KOREA | GYEONGJA | PARK | Silver Director |
| KOREA | HYESOOK | PARK | Silver Director |
| KOREA | HYEYEONG | PARK | Silver Director |
| KOREA | JISEOP | PARK | Silver Director |
| KOREA | JONGSEOK | PARK | Silver Director |
| KOREA | KANG HUI | PARK | Silver Director |
| KOREA | SANGMO | PARK | Silver Director |
| KOREA | SEONGHYEON | PARK | Silver Director |
| KOREA | SOHEE | PARK | Silver Director |
| KOREA | SUNCHUN | PARK | Silver Director |
| KOREA | YOUNG CHAN | PARK | Silver Director |
| KOREA | SUYEON | PYO | Silver Director |
| KOREA | DONGHUN | SEO | Silver Director |
| KOREA | GYEONGOK | SEO | Silver Director |
| KOREA | HYUNJI | SHIM | Silver Director |
| KOREA | JUNG HEE | SHIM | Silver Director |
| KOREA | EUNJEONG | SHIN | Silver Director |
| KOREA | YONGCHUL | SHIN | Silver Director |
| KOREA | HYEOKSEOP | SIM | Silver Director |
| KOREA | YOUNGSEOK | SIM | Silver Director |
| KOREA | AREUM | SON | Silver Director |
| KOREA | MI HUI | SON | Silver Director |
| KOREA | SEONGHEE | SON | Silver Director |
| KOREA | HYUNMI | SONG | Silver Director |
| KOREA | JAEHO | SONG | Silver Director |
| KOREA | HEEJUNG | SUNG | Silver Director |
| KOREA | JEONGAH | SUNG | Silver Director |
| KOREA | GUISOON | WANG | Silver Director |
| KOREA | MISUK | WOO | Silver Director |
| KOREA | HAYANNA | YANG | Silver Director |
| KOREA | HEEBEOM | YANG | Silver Director |
| KOREA | MINSEOK | YANG | Silver Director |
| KOREA | YUNJA | YEO | Silver Director |
| KOREA | GEUNSEOP | YOO | Silver Director |
| KOREA | INBOK | YOO | Silver Director |
| KOREA | SEONYOUNG | YOO | Silver Director |
| KOREA | DONGHYEOK | YOON | Silver Director |
| KOREA | JISUN | YOON | Silver Director |
| KOREA | MIYEON | YOUN | Silver Director |
| KOREA | SUNGYEON | YUN | Silver Director |
| KOREA | YU GYEONG | YUN | Silver Director |
| MEXICO | MAGDALENA | ALVAREZ JAIME | Silver Director |
| MEXICO | ALICIA | ARIAS MORALES | Silver Director |
| MEXICO | ABRAHAM | GARCIA MATA | Silver Director |
| MEXICO | ANGELA | GARCIA VENEGAS | Silver Director |
| MEXICO | YOLANDA | GOMEZ BADILLO | Silver Director |
| MEXICO | ROSALIA | GOMEZ BUSTAMANTE | Silver Director |
| MEXICO | MANUEL ANTONIO | HADDAD BALLESTEROS | Silver Director |
| MEXICO | MIRIAM | HERNANDEZ PORTILLO | Silver Director |
| MEXICO | GUILLERMINA | LARA AGUILAR | Silver Director |
| MEXICO | MARIA DEL CARMEN | PATIÑO PEREZ | Silver Director |
| MEXICO | LETICIA | RODRIGUEZ CORONA | Silver Director |
| MEXICO | ELIZABETH | RODRIGUEZ MURILLO | Silver Director |
| MEXICO | JUANA INES DE LA CRUZ | ROJAS MENDIOLA | Silver Director |
| MEXICO | ARMANDO | RUIZ MARTINEZ | Silver Director |
| MEXICO | BEATRIZ | SANCHEZ RICARDO | Silver Director |
| MEXICO | MARIA DEL REFUGIO | SANCHEZ ROLON | Silver Director |
| MEXICO | GABRIELA | SANDOVAL FERNANDEZ | Silver Director |
| MEXICO | MARIA ESTHER | VACA RODRIGUEZ | Silver Director |
| MEXICO | ANA KAREN | VALDES GARCIA | Silver Director |
| SOUTH AFRICA | TESSA | BARNES | Silver Director |
| SOUTH AFRICA | ANNE | BIZINOS | Silver Director |
| SOUTH AFRICA | ENGELA | BOSMAN | Silver Director |
| SOUTH AFRICA | JOHANO | BOTHMA | Silver Director |
| SOUTH AFRICA | DEREK | BROWN | Silver Director |
| SOUTH AFRICA | CARON | BURGER-NIESE | Silver Director |
| SOUTH AFRICA | ETTA | CILLIERS | Silver Director |
| SOUTH AFRICA | TANYA | CILLIERS | Silver Director |
| SOUTH AFRICA | LANDI | CILLIES | Silver Director |
| SOUTH AFRICA | RACHELLE | CLOETE | Silver Director |
| SOUTH AFRICA | GERBEN JACOBUS | COETZEE | Silver Director |
| SOUTH AFRICA | SUSANNA MARIA | COETZEE | Silver Director |
| SOUTH AFRICA | MARISKA | DE GOUVEIA | Silver Director |
| SOUTH AFRICA | SUZETTE | DE VILLIERS | Silver Director |
| SOUTH AFRICA | HANELIE | DE WITT | Silver Director |
| SOUTH AFRICA | ERIKA | ERASMUS | Silver Director |
| SOUTH AFRICA | LOURESA | ERASMUS | Silver Director |
| SOUTH AFRICA | ROZELLE | ERASMUS | Silver Director |
| SOUTH AFRICA | MARIANA | ERNST | Silver Director |
| SOUTH AFRICA | MARLENE | ETZEBETH | Silver Director |
| SOUTH AFRICA | ANITA SOPHIA | FAURE | Silver Director |
| SOUTH AFRICA | INA | FOORD | Silver Director |
| SOUTH AFRICA | ESTELLE | GALLACHER | Silver Director |
| SOUTH AFRICA | NICO BASSON | GIDEON VISAGIE | Silver Director |
| SOUTH AFRICA | KASTORIE | GOVENDER | Silver Director |
| SOUTH AFRICA | HEIN | GREBE | Silver Director |
| SOUTH AFRICA | WILMA | GRIESSEL | Silver Director |
| SOUTH AFRICA | JOYCE | JAKAVULA | Silver Director |
| SOUTH AFRICA | JOE | JAPHTA | Silver Director |
| SOUTH AFRICA | NATACHA | JOHNSTON | Silver Director |
| SOUTH AFRICA | YVONNE | LACEY | Silver Director |
| SOUTH AFRICA | DAVID | MARUMO | Silver Director |
| SOUTH AFRICA |  YAHWEH REPHEKA | MEDICAL PRACTICE | Silver Director |
| SOUTH AFRICA | PREGESH SHON | MOODLEY | Silver Director |
| SOUTH AFRICA | KARIEN | MULLER | Silver Director |
| SOUTH AFRICA | ESTELLE | PRETORUIS | Silver Director |
| SOUTH AFRICA | KARIN | PRYOR | Silver Director |
| SOUTH AFRICA | JACOBUS PETRUS | RANDLEHOFF | Silver Director |
| SOUTH AFRICA | RONEL | REICHGELT | Silver Director |
| SOUTH AFRICA | JIMMY | ROBERTS | Silver Director |
| SOUTH AFRICA | LOHANDI | SAUERMAN | Silver Director |
| SOUTH AFRICA | GERT-DANIEL | SCHOLTZ | Silver Director |
| SOUTH AFRICA | CRAIG | SIEPMAN | Silver Director |
| SOUTH AFRICA | NARILE | SMITH | Silver Director |
| SOUTH AFRICA | JAN HARM | STEENEKAMP | Silver Director |
| SOUTH AFRICA | YOLANDI | STEENKAMP | Silver Director |
| SOUTH AFRICA | PAULUS STEFANUS | SWANEPOEL | Silver Director |
| SOUTH AFRICA | NATASHA | SZAMOSVARI | Silver Director |
| SOUTH AFRICA | RYAN | TAIT | Silver Director |
| SOUTH AFRICA | JODI | TOCKER | Silver Director |
| SOUTH AFRICA | CORNE | VAN ASWEGEN | Silver Director |
| SOUTH AFRICA | SANET | VAN DER WALT | Silver Director |
| SOUTH AFRICA | PIERRETTE | VAN ZYL | Silver Director |
| SOUTH AFRICA | WILLEM | VAN ZYL | Silver Director |
| SOUTH AFRICA | JANNETTE H | VERMEULEN | Silver Director |
| SOUTH AFRICA | HERMAN | WILKEN | Silver Director |
| SOUTH AFRICA | CHRISTA | WILMANS | Silver Director |
| SOUTH AFRICA | JEANRI | WILSON | Silver Director |
| TAIWAN | CHAO YING | CHAO CHUNG | Silver Director |
| TAIWAN | PENG HUA | CHOU | Silver Director |
| TAIWAN | HUA | LI CHIANG | Silver Director |
| TAIWAN | YEN WIE | LIAO | Silver Director |
| USA | CHELSEA J. | ACKERMAN | Silver Director |
| USA | SIMON D | ACKERMAN | Silver Director |
| USA | MARIA | AGUILAR | Silver Director |
| USA | CATHY | AMES | Silver Director |
| USA | MEREDITH | CHICKLIS | Silver Director |
| USA | EUN | CHOI | Silver Director |
| USA | MYUNG H | CHOI | Silver Director |
| USA | INSIK | CHUN | Silver Director |
| USA | SUNG JOON | CHUN | Silver Director |
| USA | GENE W | CLEM | Silver Director |
| USA | ANITA | COFFEY | Silver Director |
| USA | CHRIS | GARDNER | Silver Director |
| USA | JOSIAH | GARDNER | Silver Director |
| USA | GAIL | HADDAD | Silver Director |
| USA | THOMAS | HALL | Silver Director |
| USA | WALLEN | HARPER | Silver Director |
| USA | DAVE | HOLDER | Silver Director |
| USA | BENJAMIN | HOLKEBOER | Silver Director |
| USA | NAOMI | HOLKEBOER | Silver Director |
| USA | THOMAS | HOLKEBOER | Silver Director |
| USA | EVELYN | HUANG | Silver Director |
| USA | DIANNE | HUNTER | Silver Director |
| USA | KRISTI | KERBY | Silver Director |
| USA | ALLIE | KLENK | Silver Director |
| USA | NATHAN | KNIGHT | Silver Director |
| USA | ALMEDA | LAHR-WELL | Silver Director |
| USA | JOSEPH | MARTIN | Silver Director |
| USA | BARBARA GAIL | MCCLELLAN | Silver Director |
| USA | OLGA | NEGRON | Silver Director |
| USA | PEDRO | PADRO | Silver Director |
| USA | JI YOUNG | PARK | Silver Director |
| USA | JOYCE | PAXSON | Silver Director |
| USA | LINCOLN | PICKARD | Silver Director |
| USA | LAURA | RANSFORD | Silver Director |
| USA | MONIQUE | RICHARD-RUTH | Silver Director |
| USA | SHANDRA | SCHIBBELHUT | Silver Director |
| USA | PHILIP | SCHORNER | Silver Director |
| USA | JULIA | SIMS | Silver Director |
| USA | JAMES | SINGLETON | Silver Director |
| USA | SUSAN | SPAULDING | Silver Director |
| USA | JOSETTE | STEELE | Silver Director |
| USA | HANNAH | TATE | Silver Director |
| USA | CARL | TEALE | Silver Director |
| USA | LIREN | WANG | Silver Director |
| USA | MARY | WILLY-LOZANO | Silver Director |
| USA | KIM | YOUN HEE | Silver Director |
| USA | SHARON | YOUNG | Silver Director |
| | | | |
| --- | --- | --- | --- |
| GERMANY | MARTIN | MAYER | Silver Director |
| DENMARK | MARIANNE & TOMMY | BRUN | Silver Director |
| SPAIN | ANGELES | LUCENA LUQUE | Silver Director |
| SPAIN | ENRIQUE | HERNANDEZ MOTOS | Silver Director |
| SPAIN | EVA MARIA | ESQUINAS RODRIGUEZ | Silver Director |
| SPAIN | LAURA | FRANCH ESPINOSA | Silver Director |
| SPAIN | JUAN | GARCIA MORENO | Silver Director |
| SPAIN | DYMPHNA | SAVAGE | Silver Director |
| NETHERLANDS | DANSENDE | LICHT | Silver Director |
| NETHERLANDS | JAN | HERMANS | Silver Director |
| NETHERLANDS | LUCIA WELLNESS INSTITUUT | | Silver Director |
| NORWAY | MARGUNN & GEIR FRODE | MELING | Silver Director |
| NORWAY | INGRID | SELJESKOG | Silver Director |
| SWEDEN | ANNE & JENS | AXELL | Silver Director |
| SWEDEN | ELAINE & MARTIN | LUNDHOLM | Silver Director |
| UNITED KINGDOM | WENDY ANNE | LOUW | Silver Director |
| UNITED KINGDOM | ANN | PICKERING | Silver Director |
| UNITED KINGDOM | RINDER | SALAN | Silver Director |
| UNITED KINGDOM | THE ROSE | CLINIC LTD | Silver Director |
| UNITED KINGDOM | YOGANORY | | Silver Director |
Director
| | | | |
| --- | --- | --- | --- |
| AUSTRALASIA | WIJAYA | BUDI | Director |
| AUSTRALASIA | CHRISTOPHER | KLEFISCH | Director |
| CANADA | ZHUANG | BAO ZHU | Director |
| CANADA | NEWELL MARGARET | HOFER | Director |
| CANADA | JING | MA | Director |
| CANADA | KATHLENE | NORQUAY | Director |
| CANADA | ZHENGMIN | WANG | Director |
| CANADA | JIE | ZHU | Director |
| COLOMBIA | CARMEN FELISA | BAEZ QUIÑONEZ | Director |
| COLOMBIA | GLORIA PATRICIA | VARGAS HERNANDEZ | Director |
| | | | |
| | | | |
| HONG KONG | WEI HANG | CHEN | Director |
| HONG KONG | HUA | GUO | Director |
| HONG KONG | YAN | HUANG | Director |
| HONG KONG | JIE | LI | Director |
| HONG KONG | JIN YU | LI | Director |
| HONG KONG | YAN NING | LI | Director |
| HONG KONG | HUI | LIANG | Director |
| HONG KONG | YING ZHI | LUO | Director |
| HONG KONG | YUE CUN | QIN | Director |
| HONG KONG | JIAN LIN | SONG | Director |
| HONG KONG | LU HUI | SONG | Director |
| HONG KONG | HAI | TANG | Director |
| HONG KONG | DI | WANG | Director |
| HONG KONG | LE | WEI | Director |
| HONG KONG | WAN ZHI | XIONG | Director |
| HONG KONG | ZIYING | XUE | Director |
| HONG KONG | XUAN | YE | Director |
| HONG KONG | SHIYANG | ZHANG | Director |
| HONG KONG | YI | ZHANG | Director |
| JAPAN | JEONGKYUNG | KIM | Director |
| JAPAN | MINTEEIN | MIN | Director |
| JAPAN | KEIKO | NAKAGAWA | Director |
| JAPAN | HIDEYUKI | SUEOKA | Director |
| JAPAN | WAKI | TAKAGI | Director |
| JAPAN | MITSUO | TAKEZAWA | Director |
| JAPAN | OSAMU | TOGASHI | Director |
| JAPAN | NAOKO | TOKURA | Director |
| JAPAN | SUNHWA | YU | Director |
| KOREA | CHANGIL | AHN | Director |
| KOREA | HYEJUNG | AHN | Director |
| KOREA | HYEOK | AHN | Director |
| KOREA | SUNGJUN | AHN | Director |
| KOREA | YEONGGEUM | AHN | Director |
| KOREA | SUNGHEE | AN | Director |
| KOREA | JIHUN | BAE | Director |
| KOREA | CHOONJA | BAEK | Director |
| KOREA | HYEJEONG | BAEK | Director |
| KOREA | YOONYI | BAEK | Director |
| KOREA | HYEONYONG | CHAE | Director |
| KOREA | EUNKYOUNG | CHO | Director |
| KOREA | DUOK | CHOI | Director |
| KOREA | GEUM SOOK | CHOI | Director |
| KOREA | GYEONGSUN | CHOI | Director |
| KOREA | HYOJIN | CHOI | Director |
| KOREA | JONG SOOK | CHOI | Director |
| KOREA | JONGMAN | CHOI | Director |
| KOREA | SANGHEON | CHOI | Director |
| KOREA | SUNGHUI | CHOI | Director |
| KOREA | WON YONG | CHOI | Director |
| KOREA | YONGSEOK | CHOI | Director |
| KOREA | YOUNGAE | CHOI | Director |
| KOREA | YONGU | GIL | Director |
| KOREA | GISUN | GONG | Director |
| KOREA | HEEJA | HAN | Director |
| KOREA | KYOUNGMI | HAN | Director |
| KOREA | SEONGJUN | HAN | Director |
| KOREA | JEONGEUN | HEO | Director |
| KOREA | JEONGHUI | HEO | Director |
| KOREA | MISUK | HEO | Director |
| KOREA | SEON I | HEO | Director |
| KOREA | SOYOUNG | HEO | Director |
| KOREA | BOKIM | HONG | Director |
| KOREA | MINJUNG | HWANG | Director |
| KOREA | SOJIN | HWANG | Director |
| KOREA | YUN HUI | HWANG | Director |
| KOREA | SEONGBIN | IM | Director |
| KOREA |  JUNGAE | IN | Director |
| KOREA | EUNSEOK | JANG | Director |
| KOREA | GYEONGHEE | JANG | Director |
| KOREA | MARI | JANG | Director |
| KOREA | SAEBYEOL | JANG | Director |
| KOREA | SEONHUI | JANG | Director |
| KOREA | UJIN | JANG | Director |
| KOREA | MYEONGHWAN | JEON | Director |
| KOREA | NOEUL | JEON | Director |
| KOREA | SEONGBOK | JEON | Director |
| KOREA | SANGWON | JEONG | Director |
| KOREA | HYESEUNG | JO | Director |
| KOREA | BOKSUN | JU | Director |
| KOREA | SINCHAN | JU | Director |
| KOREA | BOKNIM | JUNG | Director |
| KOREA | CHULHOON | JUNG | Director |
| KOREA | DONGGI | JUNG | Director |
| KOREA | HYESIN | JUNG | Director |
| KOREA | HYOSUK | JUNG | Director |
| KOREA | JUWAN | KANG | Director |
| KOREA | KYUNGSOO | KANG | Director |
| KOREA | MIBOK | KANG | Director |
| KOREA | SINGIL | KANG | Director |
| KOREA | AEKYOUNG | KIM | Director |
| KOREA | BAEKSUN | KIM | Director |
| KOREA | CHAEEUN | KIM | Director |
| KOREA | CHEON | KIM | Director |
| KOREA | DONGGYU | KIM | Director |
| KOREA | EUN JU | KIM | Director |
| KOREA | EUN YEONG | KIM | Director |
| KOREA | EUNHUI | KIM | Director |
| KOREA | EUNJUNG | KIM | Director |
| KOREA | GWANGDEUK | KIM | Director |
| KOREA | GWANGSEOK | KIM | Director |
| KOREA | GYEONGHUI | KIM | Director |
| KOREA | HAESUK | KIM | Director |
| KOREA | HOMOON | KIM | Director |
| KOREA | HWAYOUNG | KIM | Director |
| KOREA | HYOSHIN | KIM | Director |
| KOREA | HYUNJUNG | KIM | Director |
| KOREA | MIHYE | KIM | Director |
| KOREA | MIN | KIM | Director |
| KOREA | MIRA | KIM | Director |
| KOREA | MYEONGSUK | KIM | Director |
| KOREA | SANGBUN | KIM | Director |
| KOREA | SANGHOON | KIM | Director |
| KOREA | SEONGAE | KIM | Director |
| KOREA | SIEUN | KIM | Director |
| KOREA | SIHYUNG | KIM | Director |
| KOREA | SUKHUI | KIM | Director |
| KOREA | SUNGI | KIM | Director |
| KOREA | SUNJIN | KIM | Director |
| KOREA | WONJA | KIM | Director |
| KOREA | YANGSOO | KIM | Director |
| KOREA | YOUNGSOOK | KIM | Director |
| KOREA | YUNGYU | KIM | Director |
| KOREA | GYEONGHYEON | KWAK | Director |
| KOREA | HYE JEONG | KWAK | Director |
| KOREA | DANA | KWON | Director |
| KOREA | CHUNWON | LEE | Director |
| KOREA | GYEGAB | LEE | Director |
| KOREA | GYEJEONG | LEE | Director |
| KOREA | INWOO | LEE | Director |
| KOREA | JONGGEN | LEE | Director |
| KOREA | JUNGJA | LEE | Director |
| KOREA | JUNGMIN | LEE | Director |
| KOREA | JUWON | LEE | Director |
| KOREA | KIGUN | LEE | Director |
| KOREA | MIAE | LEE | Director |
| KOREA | SANGBO | LEE | Director |
| KOREA | SANGGEUM | LEE | Director |
| KOREA | SANGJO | LEE | Director |
| KOREA | SANGMIN | LEE | Director |
| KOREA | SANGYUN | LEE | Director |
| KOREA | SEONGA | LEE | Director |
| KOREA | SEONGRYEOL | LEE | Director |
| KOREA | SINJA | LEE | Director |
| KOREA | SU MIN | LEE | Director |
| KOREA | SUNKYO | LEE | Director |
| KOREA | WON GYU | LEE | Director |
| KOREA | YEONGHUI | LEE | Director |
| KOREA | YEONGJIN | LEE | Director |
| KOREA | YERIN | LEE | Director |
| KOREA | YONGSEOK | LEE | Director |
| KOREA | YUNJEONG | LEE | Director |
| KOREA | YUNSU | LEE | Director |
| KOREA | HAYUN | LIM | Director |
| KOREA | SEONG SOO | LIM | Director |
| KOREA | DALRAE | MIN | Director |
| KOREA | YUKI | MIWA | Director |
| KOREA | SEONG TAE | MOON | Director |
| KOREA | SUNHWA | MOON | Director |
| KOREA | TAESEOK | MOON | Director |
| KOREA | YUN SOOK | MOON | Director |
| KOREA | MIYEONG | NA | Director |
| KOREA | SEONSOOK | NA | Director |
| KOREA | CHEOL SOON | NAM | Director |
| KOREA | JINYOUNG | NOH | Director |
| KOREA | CHAN SUN | OH | Director |
| KOREA | EUNSEON | OH | Director |
| KOREA | HEE | OH | Director |
| KOREA | HYEONGRAN | OH | Director |
| KOREA | HYEONJIN | OH | Director |
| KOREA | JOORAN | OH | Director |
| KOREA | JUNGAE | OH | Director |
| KOREA | MIHYANG | OH | Director |
| KOREA | YUL | OH | Director |
| KOREA | DONGSUK | PARK | Director |
| KOREA | EUN BI | PARK | Director |
| KOREA | GABYOON | PARK | Director |
| KOREA | HUIJA | PARK | Director |
| KOREA | JONGHAN | PARK | Director |
| KOREA | JONGTAEK | PARK | Director |
| KOREA | JUWON | PARK | Director |
| KOREA | SEUNGYONG | PARK | Director |
| KOREA | SUJEONG | PARK | Director |
| KOREA | WOLSOOK | PARK | Director |
| KOREA | YOUNGAE | PARK | Director |
| KOREA | BONGYEON | SEO | Director |
| KOREA | JAEMIN | SHIM | Director |
| KOREA | JAESEOK | SHIM | Director |
| KOREA | EUNNYU | SHIN | Director |
| KOREA | JUNGSOOK | SHIN | Director |
| KOREA | JONGGEUN | SON | Director |
| KOREA | MIHWA | SON | Director |
| KOREA | EUNJU | SONG | Director |
| KOREA | GWANGHO | SONG | Director |
| KOREA | GYENGHUI | SONG | Director |
| KOREA | HANYOUNG | SONG | Director |
| KOREA | MOONHEE | SONG | Director |
| KOREA | MYUNGHEE | SONG | Director |
| KOREA | GYEONGHUI | SUNG | Director |
| KOREA | YUNHWAN | WI | Director |
| KOREA | HYEJEONG | WOO | Director |
| KOREA | YEONGHO | YOO | Director |
| KOREA | GYEONGSUK | YUN | Director |
| MEXICO | ALICIA | AVILA SANTOS | Director |
| MEXICO | IRENE | BLAS SEBASTIAN | Director |
| MEXICO | ROBERTA | CESPEDES CAMIZAU | Director |
| MEXICO | MARCELA BERENICE | JAUREGUI GONZALEZ | Director |
| MEXICO | BUADELIA | MENA VALDEZ | Director |
| MEXICO | ERIKA YADIRA | MORENO ACOSTA | Director |
| MEXICO | PALOMA | OLMEDO BERNABE | Director |
| MEXICO | OLGA LIDIA | ROSAS FERNANDEZ | Director |
| MEXICO | GUILLERMINA | SANCHEZ SALINAS | Director |
| MEXICO | PATRICIA | SANCHEZ SOTO | Director |
| MEXICO | MARIA GENOVEVA | TORRES BALDERAS | Director |
| SOUTH AFRICA | PHILIPPA | ALBERS | Director |
| SOUTH AFRICA | AJ | BLAAUW | Director |
| SOUTH AFRICA | SYLANA | BRINK | Director |
| SOUTH AFRICA | BAREND | COETZEE | Director |
| SOUTH AFRICA | POELANIE | CRAVEN | Director |
| SOUTH AFRICA | NADIA | DE WET | Director |
| SOUTH AFRICA | ELODIE | FOURIE | Director |
| SOUTH AFRICA | TANIA | KENNEDY | Director |
| SOUTH AFRICA | HESTER | KOOLMEES | Director |
| SOUTH AFRICA | ALLISTER | OPPERMAN | Director |
| SOUTH AFRICA | ROSEMARIE | PAYNE | Director |
| SOUTH AFRICA | CORNELIUS ALWYN | ROBBESON | Director |
| SOUTH AFRICA | MARINA | SENEKAL | Director |
| SOUTH AFRICA | IZAK | SMIT | Director |
| SOUTH AFRICA | LIZELLE | SMITH | Director |
| SOUTH AFRICA | MYMOENA | STEMMET | Director |
| SOUTH AFRICA | LEONNE | STRYDOM | Director |
| SOUTH AFRICA | HILMARY | THEODOR | Director |
| SOUTH AFRICA | WILHELMUS PIETER | VAN DEN BERG | Director |
| SOUTH AFRICA | ZUNAMARI | VAN DER BERG | Director |
| SOUTH AFRICA | PAMELA | VENKATRAYADU | Director |
| SOUTH AFRICA | JACQUES | VILJOEN | Director |
| SOUTH AFRICA | SHIRLEY ELIZABETH | VILJOEN | Director |
| SOUTH AFRICA | ZONIKA | VLOK | Director |
| SOUTH AFRICA | ELISABET ISABEL | VORSTER | Director |
| SOUTH AFRICA | SUZETTE | WILBERS | Director |
| USA | GABRIEL | GRACIA | Director |
| USA | JOHN | HINKLEY | Director |
| USA | VERONICA | JUAREZ | Director |
| USA | PENGCHENG | LI | Director |
| USA | LINDA | PELHAM | Director |
| USA | PAULA | SKIDMORE | Director |
| | | | |
| --- | --- | --- | --- |
| SPAIN | MARTA | RIBE LOPEZ | Director |
| SPAIN | ROSARIO | GOMEZ RODRIGUEZ | Director |
| UNITED KINGDOM | MADELE | STEYL | Director |
Gold Associate
| | | | |
| --- | --- | --- | --- |
| AUSTRALASIA | TINA | ARMIENTO | Gold Associate |
| AUSTRALASIA | SID & DITA | BOUMA | Gold Associate |
| AUSTRALASIA | TANIA RENEE | BRAND | Gold Associate |
| AUSTRALASIA | MARIA | CANALA | Gold Associate |
| AUSTRALASIA | KAR LEE | CHONG | Gold Associate |
| AUSTRALASIA | BARBARA | EMMERTON | Gold Associate |
| AUSTRALASIA | SHARMAIN | GADSBY | Gold Associate |
| AUSTRALASIA | DAN & HAYDEN | HUNT | Gold Associate |
| AUSTRALASIA | DAMIEN & CHRISTINA | JONASSEN | Gold Associate |
| AUSTRALASIA | PHYLLIS | KWONG | Gold Associate |
| AUSTRALASIA | C. | LEPPA | Gold Associate |
| AUSTRALASIA | DOUG & SUE | MARTIN | Gold Associate |
| AUSTRALASIA | JACQUELINE | MCGOWAN | Gold Associate |
| AUSTRALASIA | ESTHER | ONG | Gold Associate |
| AUSTRALASIA | TARINA | OPPERMAN | Gold Associate |
| AUSTRALASIA | RANJITH & KANCHANA | PERERA | Gold Associate |
| AUSTRALASIA | EMMA | RANKIN | Gold Associate |
| AUSTRALASIA | NATALIE | REES | Gold Associate |
| AUSTRALASIA | MIKA | SAWADA | Gold Associate |
| AUSTRALASIA | DARRYL | STUMBLES | Gold Associate |
| AUSTRALASIA | THEUNIS | TERBLANCHE | Gold Associate |
| AUSTRALASIA | LYLE & AMANDA | THOMPSON | Gold Associate |
| AUSTRALASIA | MAXWELL DAVID | TILLEY | Gold Associate |
| AUSTRALASIA | ANNA | WILCOX | Gold Associate |
| AUSTRALASIA | WILLIAM | YII | Gold Associate |
| AUSTRALASIA | FU | ZHI EN | Gold Associate |
| CANADA | NICK | ANDERSEN | Gold Associate |
| CANADA | JANICE | BARRY | Gold Associate |
| CANADA | EILEEN | DERKATCH | Gold Associate |
| CANADA | LINDA | DESJARDIN | Gold Associate |
| CANADA | MURRAY | FRIESEN | Gold Associate |
| CANADA | JUN | HAN | Gold Associate |
| CANADA | GENEVA | HARTZLER | Gold Associate |
| CANADA | GREG | KNAPP | Gold Associate |
| CANADA | GREG | LOEWEN | Gold Associate |
| CANADA | ANISSA LEUNG MEI | LUI | Gold Associate |
| CANADA | A | MILLNER | Gold Associate |
| CANADA | APRIL | ORSER | Gold Associate |
| CANADA | LYNN | PHILIPS | Gold Associate |
| CANADA | PARIS | SIMPSON | Gold Associate |
| CANADA | FREDERICK | SMITH | Gold Associate |
| CANADA | ANTONIA | VAN ESCH | Gold Associate |
| CANADA | CONNIE E | VAN ESCH | Gold Associate |
| CANADA | KIMBERLY | VANDERLOO | Gold Associate |
| CANADA | DONNA | VATH | Gold Associate |
| CANADA | TIAN SHENG | XU | Gold Associate |
| CANADA | YU MIN | ZHANG | Gold Associate |
| CANADA | QIAN | ZHU | Gold Associate |
| COLOMBIA | JOHN FREDY | BARBOSA MUÑOZ | Gold Associate |
| COLOMBIA | PEDRO VICENTE | PAEZ SOLANO | Gold Associate |
| COLOMBIA | CLAUDIA | PIMIENTO MENESES | Gold Associate |
| | | | |
| | | | |
| | | | |
| | | | |
| | | | |
| | | | |
| | | | |
| | | | |
| | | | |
| | | | |
| | | | |
| | | | |
| | | | |
| | | | |
| | | | |
| | | | |
| | | | |
| | | | |
| | | | |
| | | | |
| HONG KONG | JIN | CAO | Gold Associate |
| HONG KONG | YEWEN | CHEN | Gold Associate |
| HONG KONG | YEPING | CHU | Gold Associate |
| HONG KONG | JING BO | GAO | Gold Associate |
| HONG KONG | CHENGXUE | HU | Gold Associate |
| HONG KONG | JIANMING | HU | Gold Associate |
| HONG KONG | LINGLING | LI | Gold Associate |
| HONG KONG | YANHUI | LI | Gold Associate |
| HONG KONG | HUI TING | LIANG | Gold Associate |
| HONG KONG | ZHEN HUI | LIU | Gold Associate |
| HONG KONG | RUI HUA | SHAO | Gold Associate |
| HONG KONG | HAO | WANG | Gold Associate |
| HONG KONG | SUMING | WANG | Gold Associate |
| HONG KONG | WEI | WANG | Gold Associate |
| HONG KONG | MING ZHU | XIAO | Gold Associate |
| HONG KONG | JING | ZHANG | Gold Associate |
| JAPAN | SUSUMU | AKIMOTO | Gold Associate |
| JAPAN | RIE | EZAKI | Gold Associate |
| JAPAN | HANAKO | HABA | Gold Associate |
| JAPAN | KIMIKO | HISHIDA | Gold Associate |
| JAPAN | KAORI | ISHIDA | Gold Associate |
| JAPAN | KAZUKO | ISHIO | Gold Associate |
| JAPAN | YUKIE | IWABATA | Gold Associate |
| JAPAN | NAOKO | IWAKAMI | Gold Associate |
| JAPAN | KEIKO | KANDA | Gold Associate |
| JAPAN | KIMIKO | KAWAHARA | Gold Associate |
| JAPAN | REIKO | NAKAJIMA | Gold Associate |
| JAPAN | ITSU | NAKAMURA | Gold Associate |
| JAPAN | MIHOKO | NAKAMURA | Gold Associate |
| JAPAN | KAZUKO | NISHIWAKI | Gold Associate |
| JAPAN | KAYOKO | NOGUCHI | Gold Associate |
| JAPAN | SACHIKO | OBARA | Gold Associate |
| JAPAN | NORIKO | OGASAWARA | Gold Associate |
| JAPAN | ATSUSHI | OGAWA | Gold Associate |
| JAPAN | KEIKO | SATO | Gold Associate |
| JAPAN | SAKIKO | SUNADOME | Gold Associate |
| JAPAN | TADASHI | WAKISAKA | Gold Associate |
| JAPAN | NAOTO | YOSHIDA | Gold Associate |
| KOREA | IL HO | AHN | Gold Associate |
| KOREA | SUN JUNG | AN | Gold Associate |
| KOREA | BYEONGJUN | ANN | Gold Associate |
| KOREA | EUNSU | BAE | Gold Associate |
| KOREA | JIHEE | BAEK | Gold Associate |
| KOREA | KUMSUNG | BANG | Gold Associate |
| KOREA | YEONG SOOK | BYEON | Gold Associate |
| KOREA | BOGYEOL | CHA | Gold Associate |
| KOREA | BUMSEOK | CHO | Gold Associate |
| KOREA | CHEONGJA | CHO | Gold Associate |
| KOREA | HYESOOK | CHO | Gold Associate |
| KOREA | MYEONGJA | CHO | Gold Associate |
| KOREA | AHYUN | CHOI | Gold Associate |
| KOREA | EUNJUNG | CHOI | Gold Associate |
| KOREA | GOOBAEK | CHOI | Gold Associate |
| KOREA | GWANGYONG | CHOI | Gold Associate |
| KOREA | JONGOK | CHOI | Gold Associate |
| KOREA | MIAE | CHOI | Gold Associate |
| KOREA | MINA | CHOI | Gold Associate |
| KOREA | SUNOK | CHOI | Gold Associate |
| KOREA | CHUNJA | CHU | Gold Associate |
| KOREA | JEOMYUN | GEUM | Gold Associate |
| KOREA | NAMYEOP | GO | Gold Associate |
| KOREA | BONYOUNG | GOO | Gold Associate |
| KOREA | JAEYUL | HA | Gold Associate |
| KOREA | KWONJONG | HA | Gold Associate |
| KOREA | GILWON | HAN | Gold Associate |
| KOREA | JEONGIM | HAN | Gold Associate |
| KOREA | SEONHO | HAN | Gold Associate |
| KOREA | SEONHUI | HEO | Gold Associate |
| KOREA | YEONGAE | HEO | Gold Associate |
| KOREA | EUNSOOK | HONG | Gold Associate |
| KOREA | GIHUN | HONG | Gold Associate |
| KOREA | GYEONGHUI | HONG | Gold Associate |
| KOREA | JINBOK | HONG | Gold Associate |
| KOREA | AYOUNG | IM | Gold Associate |
| KOREA | OKSOON | IM | Gold Associate |
| KOREA | DOOYONG | JANG | Gold Associate |
| KOREA | HUI SOOK | JANG | Gold Associate |
| KOREA | MINUK | JANG | Gold Associate |
| KOREA | YOUNGKYOUNG | JEON | Gold Associate |
| KOREA | HUIGYEONG | JEONG | Gold Associate |
| KOREA | JEONGKEUN | JEONG | Gold Associate |
| KOREA | KYEONGHWA | JEONG | Gold Associate |
| KOREA | SOOKKYOUNG | JIN | Gold Associate |
| KOREA | YESEON | JO | Gold Associate |
| KOREA | HANSUK | JUNG | Gold Associate |
| KOREA | HEEYOUNG | JUNG | Gold Associate |
| KOREA | SEUNGGYU | JUNG | Gold Associate |
| KOREA | GEA JA | KANG | Gold Associate |
| KOREA | SEONGPIL | KANG | Gold Associate |
| KOREA | AEJA | KIM | Gold Associate |
| KOREA | BOKSEON | KIM | Gold Associate |
| KOREA | BOKSUN | KIM | Gold Associate |
| KOREA | CHAEEUN | KIM | Gold Associate |
| KOREA | CHANGSU | KIM | Gold Associate |
| KOREA | DONGMAN | KIM | Gold Associate |
| KOREA | EUNHEE | KIM | Gold Associate |
| KOREA | EUNHEE | KIM | Gold Associate |
| KOREA | EUNJEONG | KIM | Gold Associate |
| KOREA | EUNSEO | KIM | Gold Associate |
| KOREA | EUNSUK | KIM | Gold Associate |
| KOREA | GWANGJA | KIM | Gold Associate |
| KOREA | GYE JA | KIM | Gold Associate |
| KOREA | HYEONAE | KIM | Gold Associate |
| KOREA | HYESUK | KIM | Gold Associate |
| KOREA | HYUNGGYU | KIM | Gold Associate |
| KOREA | JAEGYEONG | KIM | Gold Associate |
| KOREA | JEONGIM | KIM | Gold Associate |
| KOREA | JI WON | KIM | Gold Associate |
| KOREA | JUNGGWEN | KIM | Gold Associate |
| KOREA | JUNGOK | KIM | Gold Associate |
| KOREA | KIMO | KIM | Gold Associate |
| KOREA | MIN SOO | KIM | Gold Associate |
| KOREA | MINA | KIM | Gold Associate |
| KOREA | MIRYE | KIM | Gold Associate |
| KOREA | MYEONGHUI | KIM | Gold Associate |
| KOREA | MYUNGSOON | KIM | Gold Associate |
| KOREA | NAMJU | KIM | Gold Associate |
| KOREA | NANA | KIM | Gold Associate |
| KOREA | NEUNGSEO | KIM | Gold Associate |
| KOREA | SANGCHUN | KIM | Gold Associate |
| KOREA | SEONGUK | KIM | Gold Associate |
| KOREA | SUNGJIN | KIM | Gold Associate |
| KOREA | TAE I | KIM | Gold Associate |
| KOREA | WONTAEK | KIM | Gold Associate |
| KOREA | YENA | KIM | Gold Associate |
| KOREA | YEO GEUM | KIM | Gold Associate |
| KOREA | YEONG HUI | KIM | Gold Associate |
| KOREA | YEONG MI | KIM | Gold Associate |
| KOREA | YEONGSEON | KIM | Gold Associate |
| KOREA | YOUNGJUN | KIM | Gold Associate |
| KOREA | MISEONG | KO | Gold Associate |
| KOREA | SEONGEUN | KO | Gold Associate |
| KOREA | BYEON JUN | KONG | Gold Associate |
| KOREA | DONGCHANG | KWAK | Gold Associate |
| KOREA | MIAE | KWAK | Gold Associate |
| KOREA | JEONGNAM | KWON | Gold Associate |
| KOREA | KWIAE | KWON | Gold Associate |
| KOREA | SEOKRAK | KWON | Gold Associate |
| KOREA | YOUNGKYOUNG | KWON | Gold Associate |
| KOREA | YOUNGSUN | KWON | Gold Associate |
| KOREA | CHUNOK | LEE | Gold Associate |
| KOREA | EUNBEOM | LEE | Gold Associate |
| KOREA | EUNJUNG | LEE | Gold Associate |
| KOREA | HAKNYEON | LEE | Gold Associate |
| KOREA | HYESUK | LEE | Gold Associate |
| KOREA | INAE | LEE | Gold Associate |
| KOREA | JOOHEE | LEE | Gold Associate |
| KOREA | JUNGHO | LEE | Gold Associate |
| KOREA | JUNGKI | LEE | Gold Associate |
| KOREA | JUNGMIN | LEE | Gold Associate |
| KOREA | JUNHYEONG | LEE | Gold Associate |
| KOREA | MIN JEONG | LEE | Gold Associate |
| KOREA | MIYEONG | LEE | Gold Associate |
| KOREA | MYEONGSUN | LEE | Gold Associate |
| KOREA | MYUNGGEUN | LEE | Gold Associate |
| KOREA | PILSUN | LEE | Gold Associate |
| KOREA | SAMJA | LEE | Gold Associate |
| KOREA | SANGOK | LEE | Gold Associate |
| KOREA | SANGUN | LEE | Gold Associate |
| KOREA | SEONSOOK | LEE | Gold Associate |
| KOREA | SOONDUK | LEE | Gold Associate |
| KOREA | SOONHO | LEE | Gold Associate |
| KOREA | YANG SOOK | LEE | Gold Associate |
| KOREA | YOORI | LEE | Gold Associate |
| KOREA | YOUNGSHIN | LIM | Gold Associate |
| KOREA | GYEONGMI | MOON | Gold Associate |
| KOREA | YOUNGHEE | MOON | Gold Associate |
| KOREA | BOKYOUNG | NA | Gold Associate |
| KOREA | GONG SOON | NA | Gold Associate |
| KOREA | HYEJIN | NO | Gold Associate |
| KOREA | GYEONGHWAN | OH | Gold Associate |
| KOREA | GYEONGSUK | OH | Gold Associate |
| KOREA | HYUNGSOOK | OH | Gold Associate |
| KOREA | DEOKJA | PARK | Gold Associate |
| KOREA | GWANGSEOK | PARK | Gold Associate |
| KOREA | HYEONSUK | PARK | Gold Associate |
| KOREA | JINHUI | PARK | Gold Associate |
| KOREA | JIYEONG | PARK | Gold Associate |
| KOREA | JONGBONG | PARK | Gold Associate |
| KOREA | KYOUNGSOON | PARK | Gold Associate |
| KOREA | PYEONGSUK | PARK | Gold Associate |
| KOREA | WONSAN | PARK | Gold Associate |
| KOREA | YONGJOON | PARK | Gold Associate |
| KOREA | YOUNGEUN | PARK | Gold Associate |
| KOREA | EUNSUK | SEO | Gold Associate |
| KOREA | JINWON | SEO | Gold Associate |
| KOREA | MIGYEONG | SEO | Gold Associate |
| KOREA | NAM HUI | SEO | Gold Associate |
| KOREA | TAEYONG | SEO | Gold Associate |
| KOREA | YOUNGJU | SEO | Gold Associate |
| KOREA | YONGHO | SHIM | Gold Associate |
| KOREA | GEONSU | SHIN | Gold Associate |
| KOREA | HYUNYOUNG | SHIN | Gold Associate |
| KOREA | SEUNGWON | SHIN | Gold Associate |
| KOREA | SUNWOO | SHIN | Gold Associate |
| KOREA | SEONGIN | SIN | Gold Associate |
| KOREA | KANGHEE | SON | Gold Associate |
| KOREA | HYEONJEONG | SONG | Gold Associate |
| KOREA | KYUNGJA | SONG | Gold Associate |
| KOREA | YONGSOO | SONG | Gold Associate |
| KOREA | YOUNGJU | SONG | Gold Associate |
| KOREA | EUNOK | UM | Gold Associate |
| KOREA | GEUMOK | UM | Gold Associate |
| KOREA | HUI JIN | WON | Gold Associate |
| KOREA | KYOUNGSOON | WON | Gold Associate |
| KOREA | BOGYEONG | WOO | Gold Associate |
| KOREA | HANGU | WOO | Gold Associate |
| KOREA | GYEONGAE | YE | Gold Associate |
| KOREA | JISUN | YOO | Gold Associate |
| KOREA | SEOHYEON | YOO | Gold Associate |
| KOREA | HYUNGJUN | YUN | Gold Associate |
| KOREA | JIHWAN | YUN | Gold Associate |
| MEXICO | DIANA ALEJANDRA | ALONSO TERAN | Gold Associate |
| MEXICO | EVELYN NANCY | ARMAS NAVA | Gold Associate |
| MEXICO | JOEL | ARMENTA CASTRO | Gold Associate |
| MEXICO | ROCIO ADELA | BELTRAN FONSECA | Gold Associate |
| MEXICO | ELVIRA ELVIA | BOTELLO JIMÉNEZ | Gold Associate |
| MEXICO | MARIA GUADALUPE | CABRERA CEBALLOS | Gold Associate |
| MEXICO | MARIA DEL CARMEN | CAMPOS MURILLO | Gold Associate |
| MEXICO | RAQUEL | CANO RODRIGUEZ | Gold Associate |
| MEXICO | NAYELLI ARIADNA | CARDENAS LARA | Gold Associate |
| MEXICO | HUMBERTO | CARPIO FUENTES | Gold Associate |
| MEXICO | JORGE ALEJANDRO | CASTILLO PEREZ | Gold Associate |
| MEXICO | WENDY NANINCY | CASTRO RUBIO | Gold Associate |
| MEXICO | MARIO | CONTRERAS GUZMAN | Gold Associate |
| MEXICO | BRALLAM EDUARDO | CORONA RODRIGUEZ | Gold Associate |
| MEXICO | VICTOR HUGO | CORTEZ LOPEZ | Gold Associate |
| MEXICO | JOSE | CRUZ ISLAS | Gold Associate |
| MEXICO | MARGARITA VIRGINIA | ESPINOZA TOBON | Gold Associate |
| MEXICO | AMADA | FERNANDEZ LEON | Gold Associate |
| MEXICO | YANETH | FLORES SANCHEZ | Gold Associate |
| MEXICO | BERENICE | GONZALEZ GUTIERREZ | Gold Associate |
| MEXICO | JOSE | GONZALEZ RAMIREZ | Gold Associate |
| MEXICO | LETICIA | GUZMAN CONTRERAS | Gold Associate |
| MEXICO | ESTELA | GUZMAN PEREZ | Gold Associate |
| MEXICO | GABRIEL ANDRES | LIZARRAGA LUGO | Gold Associate |
| MEXICO | IRELIA | LOPEZ HERNANDEZ | Gold Associate |
| MEXICO | MANUELA | LOPEZ VALENZUELA | Gold Associate |
| MEXICO | YADIRA | LOPEZ VEGA | Gold Associate |
| MEXICO | SOLEDAD | MELENDEZ HERNANDEZ | Gold Associate |
| MEXICO | REYNA ISABEL | MIRANDA VALDEZ | Gold Associate |
| MEXICO | MARIA GUADALUPE | MOGUEL ROQUE | Gold Associate |
| MEXICO | EDGARD OSWALDO | MOJARRO COVARRUBIAS | Gold Associate |
| MEXICO | ESPERANZA | MONTAVO DOMINGUEZ | Gold Associate |
| MEXICO | MARIA NILSA | MORENO MORENO | Gold Associate |
| MEXICO | GENOVEVA | NAVA PEREZ | Gold Associate |
| MEXICO | NORMA ALICIA | OLIVAS LEYVA | Gold Associate |
| MEXICO | GABRIEL | PANIAGUA PINTOR | Gold Associate |
| MEXICO | RODOLFO | PERALTA REY | Gold Associate |
| MEXICO | REYNA | PIÑA MAYORGA | Gold Associate |
| MEXICO | MARIA JULIETA | RAMIREZ LOERA | Gold Associate |
| MEXICO | MARINA | RAMOS NARVAEZ | Gold Associate |
| MEXICO | MARTHA PATRICIA | REYES MARTINEZ | Gold Associate |
| MEXICO | RAUL | REYES SALAZAR | Gold Associate |
| MEXICO | MA. AMPARO | RODRIGUEZ CORONA | Gold Associate |
| MEXICO | ERICK | ROJAS CAMARGO | Gold Associate |
| MEXICO | CECILIA | SAEZ DE NANCLARES VELAZQU | Gold Associate |
| MEXICO | MARIA LUISA | SANCHEZ ALDUCIN | Gold Associate |
| MEXICO | FRANCISCO JAVIER | SANCHEZ TRUJILLO | Gold Associate |
| MEXICO | CARLOS | SAUCEDA CASTILLO | Gold Associate |
| MEXICO | DAVID | TELLEZ SANCHEZ | Gold Associate |
| MEXICO | MARIA EDITH | TELLO LOEZA | Gold Associate |
| MEXICO | SANDRA ANGELICA | TERAN GONZALEZ | Gold Associate |
| MEXICO | FLORITA | VAZQUEZ GUERRERO | Gold Associate |
| SOUTH AFRICA | FATIMAH |  KHAN | Gold Associate |
| SOUTH AFRICA | CARL | ABRAHAMS | Gold Associate |
| SOUTH AFRICA | JOHAN | BENDER | Gold Associate |
| SOUTH AFRICA | DANNY | BENNETT | Gold Associate |
| SOUTH AFRICA | CHRISTINA GLAUDINA | BESTER | Gold Associate |
| SOUTH AFRICA | KAREN | BOTHA | Gold Associate |
| SOUTH AFRICA | LOMA | BOTHA | Gold Associate |
| SOUTH AFRICA | BRENDAN | BRITTEN | Gold Associate |
| SOUTH AFRICA | SUNE | COETZEE | Gold Associate |
| SOUTH AFRICA | YOLANDI | COMBRINK | Gold Associate |
| SOUTH AFRICA | HENRIETTE | CONRADIE | Gold Associate |
| SOUTH AFRICA | CARINA | DE BEER | Gold Associate |
| SOUTH AFRICA | HESTER MARGARETHA | DE VILLIERS | Gold Associate |
| SOUTH AFRICA | RASDIEN | DIEDERICKS | Gold Associate |
| SOUTH AFRICA | JOHAN | FERREIRA | Gold Associate |
| SOUTH AFRICA | JAN FREDERIK | FIVAZ | Gold Associate |
| SOUTH AFRICA | ORCILLA MAGDELENA | GILIOMEE | Gold Associate |
| SOUTH AFRICA | DEVAN | GOVENDER | Gold Associate |
| SOUTH AFRICA | DARSHANA | GOVIND | Gold Associate |
| SOUTH AFRICA | ESTHITIA | GOWER | Gold Associate |
| SOUTH AFRICA | LEONARD | GROBBLER | Gold Associate |
| SOUTH AFRICA | ZELNA | GROBLER | Gold Associate |
| SOUTH AFRICA | MAUREEN | HOLGATE | Gold Associate |
| SOUTH AFRICA | SHAKILA | JIVAN | Gold Associate |
| SOUTH AFRICA | DUNCO | KAPLAN | Gold Associate |
| SOUTH AFRICA | GREEN | KRYNAUW | Gold Associate |
| SOUTH AFRICA | ANNERIE | L KOTZE | Gold Associate |
| SOUTH AFRICA | HENNIE | LAGOIS | Gold Associate |
| SOUTH AFRICA | KARYN | LEVY | Gold Associate |
| SOUTH AFRICA | NAOMI | LINFORD | Gold Associate |
| SOUTH AFRICA | GEOFFREY | LORD | Gold Associate |
| SOUTH AFRICA | GAIL | LOUW | Gold Associate |
| SOUTH AFRICA | SUNET | LOUW | Gold Associate |
| SOUTH AFRICA | MOLEBOHENG | MALULEKA | Gold Associate |
| SOUTH AFRICA | JOYCE | MAPENA | Gold Associate |
| SOUTH AFRICA | ANGELIQUE | MILEHAM | Gold Associate |
| SOUTH AFRICA | RIA | MOGGEE | Gold Associate |
| SOUTH AFRICA | ANEL | MULLER | Gold Associate |
| SOUTH AFRICA | CHRISTINE | MURRAY | Gold Associate |
| SOUTH AFRICA | RIANDRI | NAUDE | Gold Associate |
| SOUTH AFRICA | NORBERT | NEL | Gold Associate |
| SOUTH AFRICA | BARRY | O'DONOGHUE | Gold Associate |
| SOUTH AFRICA | LYNN | PETERSEN | Gold Associate |
| SOUTH AFRICA | LUCIA-ANN | PRETORIUS | Gold Associate |
| SOUTH AFRICA | NICKEY | RAS | Gold Associate |
| SOUTH AFRICA | JOHN ALAN | REX | Gold Associate |
| SOUTH AFRICA | NEIL | SAAYMAN | Gold Associate |
| SOUTH AFRICA | DEANNE | SCARLES | Gold Associate |
| SOUTH AFRICA | JURGEN | SCHROEDER | Gold Associate |
| SOUTH AFRICA | PETRA | SESELI | Gold Associate |
| SOUTH AFRICA | HEIDIE | SPIES | Gold Associate |
| SOUTH AFRICA | NADIA | STANDER | Gold Associate |
| SOUTH AFRICA | SONJA | STANFORD | Gold Associate |
| SOUTH AFRICA | ROZA | SWANEPOEL | Gold Associate |
| SOUTH AFRICA | MICHAEL | SWIFT | Gold Associate |
| SOUTH AFRICA | LOUISE | VAN COLLER | Gold Associate |
| SOUTH AFRICA | FRIANKE | VAN DE VELDE | Gold Associate |
| SOUTH AFRICA | ADELEEN | VAN DER LOO | Gold Associate |
| SOUTH AFRICA | JUDITH MARIA JOHANNA | VAN DER MERWE | Gold Associate |
| SOUTH AFRICA | ALICIA | VAN DER MESCHT | Gold Associate |
| SOUTH AFRICA | TARYN | VAN DIEMEN | Gold Associate |
| SOUTH AFRICA | HESTER SOPHIA | VAN DYK | Gold Associate |
| SOUTH AFRICA | DEON | VAN SCHALKWYK | Gold Associate |
| SOUTH AFRICA | HENDRIKUS B | VENTER | Gold Associate |
| SOUTH AFRICA | LOUIS | VENTER | Gold Associate |
| SOUTH AFRICA | HUGO | WIUM | Gold Associate |
| TAIWAN | SHU HUANG | CHEN | Gold Associate |
| TAIWAN | YU YING | HUANG CHUNG | Gold Associate |
| TAIWAN | CHIN CHIAO | WANG | Gold Associate |
| TAIWAN | MING E | WANG | Gold Associate |
| USA | TAMI | ANDERSON | Gold Associate |
| USA | JOUNG OK | ARONSON | Gold Associate |
| USA | MICHELLE | BAILEY | Gold Associate |
| USA | LEAH | BARBUTO | Gold Associate |
| USA | LORA | BARRANCA | Gold Associate |
| USA | VANESSA | BOGENSBERGER | Gold Associate |
| USA | RONALD | BOUWMAN | Gold Associate |
| USA | CHRISTOPHER | BRAKEBUSH | Gold Associate |
| USA | JOAN | BRISTOW | Gold Associate |
| USA | LINDA G | BROWN | Gold Associate |
| USA | WEN LAN YANG | BRUHL | Gold Associate |
| USA | NORA | BURGOS | Gold Associate |
| USA | LAUREN | CHUN | Gold Associate |
| USA | THOMAS | COPELAND | Gold Associate |
| USA | PATRICE | DILORENZO | Gold Associate |
| USA | MATTHEW | DUCH | Gold Associate |
| USA | DENISE R | FROST | Gold Associate |
| USA | EDGAR | GARCIA | Gold Associate |
| USA | HEATHER | GOBLE | Gold Associate |
| USA | LANELLE | GOLDMAN | Gold Associate |
| USA | RAMONA | GONZALES | Gold Associate |
| USA | SIOBHAN | GORMAN | Gold Associate |
| USA | JANICE | GOUGH | Gold Associate |
| USA | KAREN | GREEN | Gold Associate |
| USA | LINDA | HADDAD | Gold Associate |
| USA | MARLENE J | HOFMEISTER | Gold Associate |
| USA | LYNNE | HUMPHREYS | Gold Associate |
| USA | TAMERA | JENTZ | Gold Associate |
| USA | KEUN SOO | JOO | Gold Associate |
| USA | IRENE SEUNGYEON | JUNG | Gold Associate |
| USA | DON | KIM | Gold Associate |
| USA | SUNNY | KIM | Gold Associate |
| USA | MICHAEL | LA PAGLIA | Gold Associate |
| USA | ELLEN S | LEE | Gold Associate |
| USA | LEWIS | LEE | Gold Associate |
| USA | ROMANO | LEE | Gold Associate |
| USA | SUNG S | LEE | Gold Associate |
| USA | ALEXA | LINDSAY | Gold Associate |
| USA | VIRGINIA | LONGTIN | Gold Associate |
| USA | LORETTA | MADISON | Gold Associate |
| USA | MARLENE | MARTIN | Gold Associate |
| USA | CALEB | NASON | Gold Associate |
| USA | PASCUAL | ORTIZ CLAUDIO | Gold Associate |
| USA | JUNG | PARK | Gold Associate |
| USA | CATHERINE | PENCE | Gold Associate |
| USA | SUE | PERRY | Gold Associate |
| USA | DAIZHA | PETERSMA | Gold Associate |
| USA | JOANA | RANSFORD | Gold Associate |
| USA | JESUS EDUARDO | RICO | Gold Associate |
| USA | MANNA LLC | SARA | Gold Associate |
| USA | VICKY | SAYLES | Gold Associate |
| USA | BENJAMIN | SCHAAF | Gold Associate |
| USA | JOE | SHERMAN | Gold Associate |
| USA | NATALIE | SIKORA | Gold Associate |
| USA | RICHARD | SOBOCINSKI | Gold Associate |
| USA | ROSE | SPADARO | Gold Associate |
| USA | CELEA | STAR | Gold Associate |
| USA | KELLY | STAUFFER | Gold Associate |
| USA | STEPHEN | STEWART | Gold Associate |
| USA | JEN | TAYLOR | Gold Associate |
| USA | JANEY | THOMPSON | Gold Associate |
| USA | PAULA | VILLAZANA | Gold Associate |
| USA | RHONDA | WILLIAMS | Gold Associate |
| USA | ANDY | YODER | Gold Associate |
| USA | SHARON | YOULAND | Gold Associate |
| USA | XINPING | YU | Gold Associate |
| USA | AL | ZARRELLA | Gold Associate |
| | | | |
| --- | --- | --- | --- |
| AUSTRIA | BIRGIT | NAVRATIL | Gold Associate |
| AUSTRIA | PETRA | JANSEN | Gold Associate |
| GERMANY | KRISTINE | BELEWSKY | Gold Associate |
| GERMANY | MICHAEL | BERGER | Gold Associate |
| GERMANY | JOHANNA | HERGERT | Gold Associate |
| GERMANY | MARION | KUGLER | Gold Associate |
| SPAIN | NURIA | CLARA PALLAS | Gold Associate |
| SPAIN | ANNA | ISERN MASGRAU | Gold Associate |
| SPAIN | LAURA | TORRES SOTO | Gold Associate |
| SPAIN | MARY CARMEN | MACEIRA ESTEVEZ | Gold Associate |
| NETHERLANDS | DE WEERD HOLDING BV | | Gold Associate |
| NETHERLANDS | YVETTE | KEMPEN | Gold Associate |
| NETHERLANDS | SIERD | STEIGENGA | Gold Associate |
| NORWAY | LILLIAN IREN | EIDEVIK | Gold Associate |
| NORWAY | ARVID OG SVANHILD | KVERNØY | Gold Associate |
| SWEDEN | STEFAN | ERIKSSON | Gold Associate |
| SWEDEN | MARGARETHA | HENNINGSSON | Gold Associate |
| UNITED KINGDOM | CONFIDENT | YOU | Gold Associate |
| | | | |
| --- | --- | --- | --- |
| UNITED KINGDOM | DAVID | ADAMSON | Gold Associate |
| UNITED KINGDOM | MOIRA | GILL | Gold Associate |
| UNITED KINGDOM | MARTA | TAYLOR | Gold Associate |
| UNITED KINGDOM | MICH | HOLDAWAY | Gold Associate |
| UNITED KINGDOM | ASHLEIGH | ROBERTSON | Gold Associate |
| UNITED KINGDOM | SARA | TURNER | Gold Associate |
Silver Associate
| | | | |
| --- | --- | --- | --- |
| AUSTRALASIA | GABRIELA | BASSANINO | Silver Associate |
| AUSTRALASIA | MARY | CHEN | Silver Associate |
| AUSTRALASIA | LELY | CHIN | Silver Associate |
| AUSTRALASIA | PAUL | DIANO | Silver Associate |
| AUSTRALASIA | PIETER | DIEDERICKS | Silver Associate |
| AUSTRALASIA | NI | DING | Silver Associate |
| AUSTRALASIA | LORRAINE | DITTRICH | Silver Associate |
| AUSTRALASIA | BARBARA A | DOAK | Silver Associate |
| AUSTRALASIA | EDERLINA | FANNING | Silver Associate |
| AUSTRALASIA | BRIAN | HILLS | Silver Associate |
| AUSTRALASIA | TAN & TAN | JIT PEOW  & JIT KIN | Silver Associate |
| AUSTRALASIA | LINDA | KIM | Silver Associate |
| AUSTRALASIA | PATRICIA | LANGFORD | Silver Associate |
| AUSTRALASIA | HUEY MIN | LIM | Silver Associate |
| AUSTRALASIA | ANNE | MCLEAN | Silver Associate |
| AUSTRALASIA | IRENE | NEWTON | Silver Associate |
| AUSTRALASIA | NORMA | O'BRIEN | Silver Associate |
| AUSTRALASIA | JENNY | PARKER | Silver Associate |
| AUSTRALASIA | ANDREW | PETERSEN | Silver Associate |
| AUSTRALASIA | KELLY | ROBINSON | Silver Associate |
| AUSTRALASIA | EMERSON | SEOW | Silver Associate |
| AUSTRALASIA | ELIZABETH | SHORT | Silver Associate |
| AUSTRALASIA | PIERINA | SPICE | Silver Associate |
| AUSTRALASIA | JANET | STEPHENS | Silver Associate |
| AUSTRALASIA | REVATHI | SUNDAR | Silver Associate |
| AUSTRALASIA | STEPHANIE | TAN | Silver Associate |
| AUSTRALASIA | NOEL & VETTA | THOMASON | Silver Associate |
| AUSTRALASIA | DANIEL | VASIC | Silver Associate |
| AUSTRALASIA | ASTRELLA | VOGEL | Silver Associate |
| AUSTRALASIA | GAYLEEN | WEST | Silver Associate |
| CANADA | JUNE P | BYERS | Silver Associate |
| CANADA | DAWN | FORD | Silver Associate |
| CANADA | YAPENG | JIANG | Silver Associate |
| CANADA | CLAIR E & RICHARD | MISERVA | Silver Associate |
| CANADA | LORNE | MORGAN | Silver Associate |
| CANADA | PATRICIA | PAULS | Silver Associate |
| CANADA | DEREK | SHARP | Silver Associate |
| CANADA | WALTER | SIEGLE | Silver Associate |
| CANADA | JOANNE | STROH | Silver Associate |
| CANADA | BRAD | TRAILL | Silver Associate |
| CANADA | SU MEI | ZHAO | Silver Associate |
| COLOMBIA | ANDRES ALEJANDRO | AVILA ALVAREZ | Silver Associate |
| COLOMBIA | ANDREA STEPHANIA | BARRAZA ANGULO | Silver Associate |
| COLOMBIA | SANDRA MILENA | GALVIS | Silver Associate |
| COLOMBIA | JEAN PIERRE | MELENDEZ CARDOZO | Silver Associate |
| COLOMBIA | JOSE VICENTE | VERGARA BELTRÁN | Silver Associate |
| | | | |
| | | | |
| | | | |
| | | | |
| | | | |
| | | | |
| | | | |
| | | | |
| | | | |
| | | | |
| | | | |
| | | | |
| | | | |
| | | | |
| | | | |
| | | | |
| | | | |
| | | | |
| | | | |
| | | | |
| HONG KONG | XIAOHONG | FENG | Silver Associate |
| HONG KONG | JIN HUAN | GAO | Silver Associate |
| HONG KONG | HUI | HUANG | Silver Associate |
| HONG KONG | MEI JUAN | JIANG | Silver Associate |
| HONG KONG | QING | LIU | Silver Associate |
| HONG KONG | HOI MING | MAK | Silver Associate |
| HONG KONG | BO | SUN | Silver Associate |
| HONG KONG | ZHEN WEN | WU | Silver Associate |
| HONG KONG | QING LONG | YANG | Silver Associate |
| HONG KONG | GUANG | ZHU | Silver Associate |
| JAPAN | MANAMI | AGEMOTO | Silver Associate |
| JAPAN | SATOMI | ARAI | Silver Associate |
| JAPAN | MYUNGHEE | CHA | Silver Associate |
| JAPAN | YASUKO | IHARA | Silver Associate |
| JAPAN | KIYOAKI | IKEDA | Silver Associate |
| JAPAN | MARIKO | ISOBE | Silver Associate |
| JAPAN | NORIKO | IWATA | Silver Associate |
| JAPAN | SUEKO | KAN | Silver Associate |
| JAPAN | HARUKO | KAWAGUCHI | Silver Associate |
| JAPAN | KEIICHI | KAWAKAMI | Silver Associate |
| JAPAN | TOMOYO | KUNO | Silver Associate |
| JAPAN | JUNKO | KUROSAWA | Silver Associate |
| JAPAN | YOKO | MIYAMA | Silver Associate |
| JAPAN | KAZUHITO | MIYAZAKI | Silver Associate |
| JAPAN | FUKIKO | NATORI | Silver Associate |
| JAPAN | SATOMI | NOMURA | Silver Associate |
| JAPAN | HIROSHI | OHNO | Silver Associate |
| JAPAN | YUKI | OHNO | Silver Associate |
| JAPAN | MAKIKO | SAITO | Silver Associate |
| JAPAN | TSUYOSHI | SHIBATA | Silver Associate |
| JAPAN | MIHOKO | SUGISAWA | Silver Associate |
| JAPAN | YUKI | SUZUKI | Silver Associate |
| JAPAN | SHIIKA | UCHIDA | Silver Associate |
| JAPAN | SHIGETOMO | UMEDA | Silver Associate |
| JAPAN | HIDEKAZU | YOSHINO | Silver Associate |
| JAPAN | HIROSHI | YOSHIOKA | Silver Associate |
| JAPAN | MANABU | YOSHIOKA | Silver Associate |
| KOREA | TAEJOON | AN | Silver Associate |
| KOREA | SUNGAE | BAEK | Silver Associate |
| KOREA | KOOMAN | CHA | Silver Associate |
| KOREA | SANGHUI | CHA | Silver Associate |
| KOREA | CHANGRAE | CHO | Silver Associate |
| KOREA | HOON | CHO | Silver Associate |
| KOREA | NAMKYO | CHO | Silver Associate |
| KOREA | GYEONGA | CHOI | Silver Associate |
| KOREA | MYEONGOK | CHOI | Silver Associate |
| KOREA | SONGSOOK | CHOI | Silver Associate |
| KOREA | YANGSUNG | HWANG | Silver Associate |
| KOREA | KYOUNGEUN | HWANGBO | Silver Associate |
| KOREA | EUNMI | JANG | Silver Associate |
| KOREA | HOGEUN | JANG | Silver Associate |
| KOREA | MINYEONG | JANG | Silver Associate |
| KOREA | JINA | JEONG | Silver Associate |
| KOREA | YOUNG | JIN | Silver Associate |
| KOREA | OKRAN | JUNG | Silver Associate |
| KOREA | YOUNG | JUNG | Silver Associate |
| KOREA | JIHEE | KANG | Silver Associate |
| KOREA | MYEONGSOON | KANG | Silver Associate |
| KOREA | BONG YEO | KIM | Silver Associate |
| KOREA | EUNGBOO | KIM | Silver Associate |
| KOREA | GEUMJA | KIM | Silver Associate |
| KOREA | HWAJA | KIM | Silver Associate |
| KOREA | MYUNGSOOK | KIM | Silver Associate |
| KOREA | YEONG JU | KIM | Silver Associate |
| KOREA | YEONGJA | KIM | Silver Associate |
| KOREA | YEONGMIN | KIM | Silver Associate |
| KOREA | YOUNGHEE | KIM | Silver Associate |
| KOREA | YUNHUI | KIM | Silver Associate |
| KOREA | SOONJA | KWAK | Silver Associate |
| KOREA | SOONHEE | KWON | Silver Associate |
| KOREA | EUNA | LEE | Silver Associate |
| KOREA | GIL YONG | LEE | Silver Associate |
| KOREA | HAESOOK | LEE | Silver Associate |
| KOREA | JONGSOOK | LEE | Silver Associate |
| KOREA | KEUMBI | LEE | Silver Associate |
| KOREA | KIJUNG | LEE | Silver Associate |
| KOREA | MIKYUNG | LEE | Silver Associate |
| KOREA | SANGJOO | LEE | Silver Associate |
| KOREA | YEONGJA | LIM | Silver Associate |
| KOREA | YOUNGSOOK | LIM | Silver Associate |
| KOREA | SAM KOO | MOON | Silver Associate |
| KOREA | GYEONGMIN | NA | Silver Associate |
| KOREA | DONGUK | NOH | Silver Associate |
| KOREA | HYEJUNG | PARK | Silver Associate |
| KOREA | HYEWON | PARK | Silver Associate |
| KOREA | JONGIL | PARK | Silver Associate |
| KOREA | JOOHYEON | PARK | Silver Associate |
| KOREA | SOYEONG | PARK | Silver Associate |
| KOREA | WOO YEONG | PARK | Silver Associate |
| KOREA | GWI NAM | SONG | Silver Associate |
| KOREA | SOOK HYUN | SONG | Silver Associate |
| KOREA | SOOYOUNG | SUL | Silver Associate |
| KOREA | JIN | UM | Silver Associate |
| KOREA | MYUNGSIN | YOO | Silver Associate |
| KOREA | NAMSUK | YOON | Silver Associate |
| KOREA | DAEJUNG | YUN | Silver Associate |
| KOREA | JEONGGIL | YUN | Silver Associate |
| KOREA | YEIN | YUN | Silver Associate |
| MEXICO | MARIA BENIGNA | ACUÑA URBINA | Silver Associate |
| MEXICO | RAMON | ALVARADO ZAPATA | Silver Associate |
| MEXICO | LETICIA | CARRILLO CAMPOS | Silver Associate |
| MEXICO | ENRIQUE | CORREA PATINO | Silver Associate |
| MEXICO | DAVID | FLORES ORTIZ | Silver Associate |
| MEXICO | ARANZAZU | MALAGON GONZALEZ | Silver Associate |
| MEXICO | HUGO | MARTINEZ JUAREZ | Silver Associate |
| MEXICO | BLANCA ANGELICA | RAMIREZ GARCIA | Silver Associate |
| MEXICO | MA  GUADALUPE | RIVAS OCAMPO | Silver Associate |
| MEXICO | CARLOS ANDRES | SANCHEZ GARCIA | Silver Associate |
| MEXICO | VICTORIA | SANTOS MIJANGOS | Silver Associate |
| MEXICO | TITO | TAYLOR MONTIEL | Silver Associate |
| MEXICO | RAQUEL | TORRES CASTILLO | Silver Associate |
| MEXICO | MARIBEL ESCALANTE | UMBAL | Silver Associate |
| MEXICO | ETELVINA | VARGAS ALCANTAR | Silver Associate |
| MEXICO | RAMON EDUARDO | VELAZQUEZ MOGUEL | Silver Associate |
| SOUTH AFRICA | JANDRE | BARNARD | Silver Associate |
| SOUTH AFRICA | ASHTON MICHAEL | BASSON | Silver Associate |
| SOUTH AFRICA | LIZE | BEKKER | Silver Associate |
| SOUTH AFRICA | SCHERYL LYNN | BOOYJENS | Silver Associate |
| SOUTH AFRICA | PIETIE | BRAAF | Silver Associate |
| SOUTH AFRICA | RIALIEN | BRAND | Silver Associate |
| SOUTH AFRICA | ROCHELLE | BRONKHORST | Silver Associate |
| SOUTH AFRICA | MONICA TERESA | CLOETE | Silver Associate |
| SOUTH AFRICA | MANDRE | DE WET | Silver Associate |
| SOUTH AFRICA | JACQUELINE | DUPONT | Silver Associate |
| SOUTH AFRICA | CHARLENE | ENGELBRECHT | Silver Associate |
| SOUTH AFRICA | ANDREW | GAYNOR | Silver Associate |
| SOUTH AFRICA | DEZ | GOVENDER | Silver Associate |
| SOUTH AFRICA | NIRVANI | GOVENDER | Silver Associate |
| SOUTH AFRICA | UMESH | JIVAN | Silver Associate |
| SOUTH AFRICA | RI -ELLEN | KEMP | Silver Associate |
| SOUTH AFRICA | CORRIE | KEYSER | Silver Associate |
| SOUTH AFRICA | MARIETJIE | LOMBARD | Silver Associate |
| SOUTH AFRICA | DESIRE | LUBBE | Silver Associate |
| SOUTH AFRICA | JUBA | MASHABA | Silver Associate |
| SOUTH AFRICA | DONNA | MATHEWS | Silver Associate |
| SOUTH AFRICA | LYNETTE ORCILLA | MCNAMARA | Silver Associate |
| SOUTH AFRICA | JOYCE | MELLEMA | Silver Associate |
| SOUTH AFRICA | ARINA | MEYER | Silver Associate |
| SOUTH AFRICA | MELANA | MOLLER | Silver Associate |
| SOUTH AFRICA | MICHAEL | MRAZEK | Silver Associate |
| SOUTH AFRICA | ARLENE | MULLER | Silver Associate |
| SOUTH AFRICA | CHERYL | MULLER | Silver Associate |
| SOUTH AFRICA | VEDETTE | NEL | Silver Associate |
| SOUTH AFRICA | LENE | NIEMANN | Silver Associate |
| SOUTH AFRICA | ERUSHKA | PILLAY | Silver Associate |
| SOUTH AFRICA | KAREN | PRONK | Silver Associate |
| SOUTH AFRICA | VIJAY | REDDY | Silver Associate |
| SOUTH AFRICA | ELLIE MARIA | REINHARDT | Silver Associate |
| SOUTH AFRICA | SHELDENE | SANDER-SMIT | Silver Associate |
| SOUTH AFRICA | CARLA | SCHEEPERS | Silver Associate |
| SOUTH AFRICA | CYNTHIA | SMITH | Silver Associate |
| SOUTH AFRICA | JOHN | SMITH | Silver Associate |
| SOUTH AFRICA | ERICA MARGARET | SONNEKUS | Silver Associate |
| SOUTH AFRICA | RUBEN | SWART | Silver Associate |
| SOUTH AFRICA | JUANITA | TREURNICHT | Silver Associate |
| SOUTH AFRICA | LIESEL | TROLLOPE | Silver Associate |
| SOUTH AFRICA | ZANDILE | TSHABALALA | Silver Associate |
| SOUTH AFRICA | NATASHA HELENA | VAN TONDER | Silver Associate |
| SOUTH AFRICA | RUAN | VAN ZYL | Silver Associate |
| SOUTH AFRICA | ELIZNA | VISAGIE | Silver Associate |
| SOUTH AFRICA | VINCENT | VORSTER | Silver Associate |
| SOUTH AFRICA | VERONICA | WAGNER | Silver Associate |
| SOUTH AFRICA | MARIUS | WEITZ | Silver Associate |
| SOUTH AFRICA | FELLICITY | WICHMAN | Silver Associate |
| SOUTH AFRICA | LANA | WILTSHIRE | Silver Associate |
| TAIWAN | MEI HUA | HUANG | Silver Associate |
| TAIWAN | SHIN JUNG | HUANG | Silver Associate |
| TAIWAN | KUI HUA | LI | Silver Associate |
| TAIWAN | YU HUNG | LIU | Silver Associate |
| TAIWAN | LI HUA | TSAI CHANG | Silver Associate |
| TAIWAN | CHIH CHENG | TSENG | Silver Associate |
| TAIWAN | | | Silver Associate |
| USA | ELLEN | ACKERMAN | Silver Associate |
| USA | SUSAN | ANDERSON | Silver Associate |
| USA | BRENDA | BAGGETT | Silver Associate |
| USA | JILL | BEAUCHAMP | Silver Associate |
| USA | EMILY | BEAUVOIS | Silver Associate |
| USA | MARGE | BEDNEREK | Silver Associate |
| USA | ELLEN | BETHEL | Silver Associate |
| USA | STEVE | BISHOP | Silver Associate |
| USA | EDWARD | BLANK | Silver Associate |
| USA | EMMA | CADE | Silver Associate |
| USA | IGNACIO | CALDERON-CASTRO | Silver Associate |
| USA | PABLO | CASTELLON | Silver Associate |
| USA | CAROLINE | CHO, DBA | Silver Associate |
| USA | GITA | DAWSON | Silver Associate |
| USA | SUZANNE | DIFFEN | Silver Associate |
| USA | ERIC | DONNELLY | Silver Associate |
| USA | MARY ANN | DUNCANSON | Silver Associate |
| USA | JENNIFER | FARRAR | Silver Associate |
| USA | REBECCA | FILLIS | Silver Associate |
| USA | ZHE | FINOCCHIO | Silver Associate |
| USA | MARGIE | FLEISCHHAUER | Silver Associate |
| USA | SHARON | FORRY | Silver Associate |
| USA | JOY | GEORGE | Silver Associate |
| USA | RONNIE | GILLESPIE | Silver Associate |
| USA | KRISTINA | GOODE | Silver Associate |
| USA | MIKE | GREER | Silver Associate |
| USA | THOMAS | HASHEM | Silver Associate |
| USA | SHANNON | HAWKS | Silver Associate |
| USA | MITSUKO | HENNAGIN | Silver Associate |
| USA | DEBORAH | HILDEBRAND | Silver Associate |
| USA | JAMES M | KENNEDY | Silver Associate |
| USA | YOUN S. | KIM | Silver Associate |
| USA | DARRIN | LAHR | Silver Associate |
| USA | JONI | LYNCH | Silver Associate |
| USA | ANNIE | MALIK | Silver Associate |
| USA | JOVANY | MARTINEZ | Silver Associate |
| USA | BRYAN | MILLER | Silver Associate |
| USA | CRAIG | NAKASHIMA | Silver Associate |
| USA | MARIETTA | OLSON | Silver Associate |
| USA | BOB | OSSOFSKY | Silver Associate |
| USA | LINDA A. | OTTO | Silver Associate |
| USA | JIM | PALMER | Silver Associate |
| USA | KENNETH | PANCAKE | Silver Associate |
| USA | MITCHELL | PETERSON | Silver Associate |
| USA | AARON | RANSFORD | Silver Associate |
| USA | DAVID | RENNER | Silver Associate |
| USA | RICHARD | ROMER | Silver Associate |
| USA | DR GREG | ROMINE | Silver Associate |
| USA | BARBARA | RUSSELL | Silver Associate |
| USA | JAMES C | RUTLEDGE | Silver Associate |
| USA | EMILY | SIDLEY | Silver Associate |
| USA | CARLOS | SIERRA | Silver Associate |
| USA | NATHALIE | SIM | Silver Associate |
| USA | DAVID | SMITH | Silver Associate |
| USA | MARK | SUBLETTE | Silver Associate |
| USA | MANOJ | TOPIWALA | Silver Associate |
| USA | DOAN-HANH | TRAN | Silver Associate |
| USA | TRUDY | UPDIKE | Silver Associate |
| USA | DAMIEN LEE | VAN BROOKER | Silver Associate |
| USA | DIANA | WAGENBACH | Silver Associate |
| USA | RALPH | WELL | Silver Associate |
| USA | CAROLYN | WEST | Silver Associate |
| USA | VICKI | WHITE | Silver Associate |
| USA | RAY | WILKES | Silver Associate |
| USA | SKYLAR | WILSON | Silver Associate |
| USA | JULIE | WORLEY | Silver Associate |
| USA | GLENN | ZIMMERMAN | Silver Associate |
| | | | |
| --- | --- | --- | --- |
| GERMANY | EWALD | WOLTHAUS | Silver Associate |
| GERMANY | FRISEUR | | Silver Associate |
| GERMANY | EDITH | HALTER | Silver Associate |
| GERMANY | GOTTFRIED | HALTER | Silver Associate |
| GERMANY | KATJA U. SPENCER | HELDT | Silver Associate |
| GERMANY | JÜRGEN | KNAUF | Silver Associate |
| GERMANY | RENATE | LICHTBLAU | Silver Associate |
| SPAIN | ANTONI | RADIGALES JORNET | Silver Associate |
| SPAIN | MARI CARMEN | RICOY FRAGA | Silver Associate |
| SPAIN | MARIA | ARGENTINA VENTURA | Silver Associate |
| SPAIN | XAVIER | BOSCH RIERA | Silver Associate |
| NETHERLANDS | THEO | DE RUIG | Silver Associate |
| NETHERLANDS | HARMINE | DORENBOS | Silver Associate |
| NETHERLANDS | FREDERIKE | GATHIER | Silver Associate |
| NETHERLANDS | MARIEKE | VAN DEN BROEK | Silver Associate |
| NETHERLANDS | ISABELLA | OTTENS-HELMER | Silver Associate |
| NETHERLANDS | E. C. I. | TIMMERMANS-VLIET | Silver Associate |
| NORWAY | BIOPAT TOVE | MADSEN LUND | Silver Associate |
| NORWAY | INGUNN | FJETLAND | Silver Associate |
| NORWAY | LENA | GYLDENBLOM | Silver Associate |
| NORWAY | LISE-LOTTE | LUNDQVIST | Silver Associate |
| NORWAY | MAJ-BRITT JØNFOSS | JØNFOSS | Silver Associate |
| SWEDEN | MARIKA OCH JAN | SÄNKELÄ | Silver Associate |
| UNITED KINGDOM | AMARJIT | CHAHAL | Silver Associate |
| UNITED KINGDOM | ROSALIND | CHEUNG | Silver Associate |
| UNITED KINGDOM | SIMON | DARTFORD | Silver Associate |
| UNITED KINGDOM | DOROTHY | OWEN | Silver Associate |
| UNITED KINGDOM | FERGUS | ALVEY | Silver Associate |
| UNITED KINGDOM | KATIE | FORMAN | Silver Associate |
| UNITED KINGDOM | MARTHA | MCDANIEL | Silver Associate |
| UNITED KINGDOM | CECIL | MENSAH | Silver Associate |
| UNITED KINGDOM | NATURAL | MATTERS | Silver Associate |
| UNITED KINGDOM | REAL | LEARNING | Silver Associate |
| UNITED KINGDOM | ZOE | SMITH | Silver Associate |