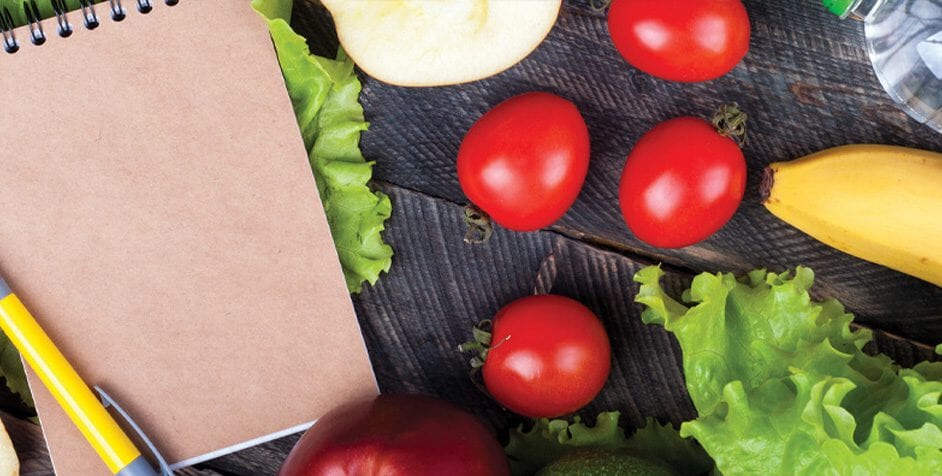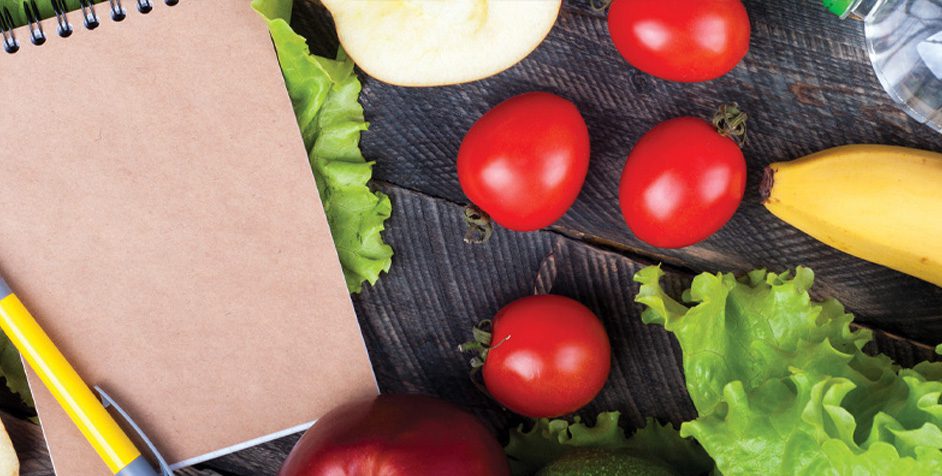 Cracking the code to a healthier lifestyle
It's that time of year when we begin making our New Year's resolutions. Maybe you've already made a list of them and even broken one or two. While we can agree that no one's resolution list is the same, there are, two goals that are shared by many: attaining a balanced diet and achieving a healthier weight. Let's face it. The weight loss struggle is real, and you've tried everything. However, the truth is, what works for someone else, won't necessarily work for you. Everyone is different, and that's okay. While big lifestyle changes can be difficult and discouraging, you're not alone. It's a struggle that many of us face. Your ideal weight is more than just a number. It's about you feeling comfortable in your skin.
Did you know that it is possible to reach your weight loss goal without reading books focused on the science behind it or spending two hours in the gym at least seven days a week, on top of everything you've got going on in your life? It is! With the proper diet, managing stress levels, and a great night's rest, you can begin to make amazing strides towards a healthier you.
How are diet, sleep, and stress related to weight? The correlation between the four can be complicated, but not to worry; we'll simplify it for you by breaking down the impacts of each, starting with diet.
You are what you eat. So, eat healthy.
Like anything else, healthy eating is a learned habit and a long-term commitment.1 However, there are ways to nurture a healthy diet that will help boost your overall health.
A hectic schedule can sometimes throw a wrench in keeping a balanced diet. Like most busy people, your "go-to" is likely a stop through the drive-thru on the way home or a quick meal or snack that is most-likely not the healthiest option for you. Maybe there's a healthy recipe you've wanted to make this week, apples you've wanted to slice and store, or your eye has been drifting toward some of the pre-prepared meals at your local grocer. Having pre-portioned snacks and meals on hand can reduce the temptation to over-eat and grab not-so-nutritious foods. Although food prep is ideal, during times of stress, appetites tend to be less disciplined and sporadic. It's then that we eat food that is higher in calories and fat. Studies have shown that our bodies store more fat when stressed than relaxed, which makes it even harder for us to reach our weight goals.
Stress is the worst.
The most frustrating thing about stress is that there are no alarm bells before it strikes. Anything can cause stress; it's just a matter of how intense it can feel. There's no "one size fits all" approach to stress. Everyone handles stress differently. There are also varying levels of stress. What does all this mean for you? Knowing your response to stress and triggers can help you identify and manage your stress. By addressing stressors, you're aiding your overall health, especially when it comes to weight loss. Thanks to the stress hormone cortisol, any stressor can prompt your body to react.
Stress even has its own hormone.
Cortisol is a hormone that your adrenal glands produce and release. It's so commonly associated with stress that it's referred to as the "stress hormone." When cortisol increases, so do factors such as low energy and moodiness.2 The good news is that as stress decreases, so do cortisol levels. To understand weight gain and its connection to stress, we've got to delve deep into cortisol's function. Simply put, cortisol is involved in two factors contributing to weight gain: carbohydrate intake and fat metabolism.
Let's talk fat metabolism.
Yes. You read right— fat metabolism. Metabolism is the chemical process in which your body converts food and drinks to energy.1 While doctors do not think this is the sole reason for gaining weight,3 in terms of its relation to stress and the factors that cause weight gain, fat metabolism is a big deal. When you are stressed, you tend to make more emotional decisions, eat more of the wrong foods, are less energetic, and eventually gain weight. Additionally, if you are stressed out, more often than not, it will be difficult to get a great night's sleep.
Cortisol affects sleep too.
Did you think we were done talking about cortisol? Not quite. Did you know that cortisol also can dictate your circadian rhythm, a.k.a, your sleep-wake cycle? It tells you when it is time to wake up and when it is time to go to sleep. Cortisol levels are lower in the evening when you are going to sleep and higher in the morning when you wake up. When the hormone is high at night, it can affect the quality of your sleep and have other short- and long-term effects.4
Feed your metabolism with quality sleep.
Your body is a fine-tuned machine. Quality sleep is important in supporting your cognitive and cardiovascular systems, especially your metabolism. If your circadian rhythm is off, it can affect your metabolic function. Enter the growth hormone, which, in addition to cortisol, is present during glucose regulation. The growth hormone also regulates carbohydrates and fat metabolism through complex interactions with your body.5
There are four stages of sleep. Non-REM (Non-Rapid Eye Movement) sleep occurs during the first three stages and accounts for the first half of sleep. REM (Rapid Eye Movement) sleep happens during the second half of sleep in the fourth cycle (lasting about 90 minutes.6 The growth hormone is at its highest level during the second half of sleep and reaches its highest level when cortisol elevates7; however, it only occurs during REM sleep. So, the reactions from hormones being at their highest can slow your fat's metabolism, which can eventually lead to weight gain.
Piecing the puzzle together.
Now for the final chain link. What you eat and how much you eat matters to your overall health. Healthy eating habits provide the nourishment that your body needs to function effectively. Stress and cortisol go hand in hand. Cortisol is a hormone that is released when you are stressed. High cortisol levels can lead to cravings for food that is higher in calories and fat, increasing your chance of weight gain. This stress hormone can also interrupt your body's circadian rhythm and throw off your body's ability to attain quality sleep. A poor night's sleep can trigger stress, affecting your weight loss efforts, and the cycle continues. By eating healthier, managing stress, and getting a night of great sleep, you've got what it takes to connect the pieces of your journey to a healthier lifestyle and ultimately lose weight.
Sources
1 How to reshape healthy eating habits – The Cleveland Clinic
2 Metabolism and weight loss – Mayo Clinic
3 Metabolism and weight loss: how you burn calories – Mayo Clinic
4 Cortisol – The Cleveland Clinic
5 The intricate role of the growth hormone – The National Library of Medicine
6 Brain basics understanding sleep – National Institute of Neurological Disorders
7 Sleep and metabolism – The National Library of Medicine