Don't Miss Luciano Fidalgo in Hong Kong, March 13
Silver Presidential Director Luciano Fidalgo will be visiting Hong Kong on Sunday, March 13 for a special business opportunity meeting.
Luciano has been traveling around the world recently, sharing insight into how to build a successful Mannatech business with Associates from Europe, South Africa and Australasia.
This Hong Kong trip will be Luciano's last stop before heading back to the U.S., so don't miss out on this opportunity to hear from one of Mannatech's most successful international business builders.
Date: Sunday, March 13
Time: 5:00 p.m. – 6:30 p.m. (HKT)
Address: Plaza Meeting Room, Regus Business Centre, 35/F., Central Plaza, 18 Harbour Road, Wanchai, Hong Kong
Cost: Free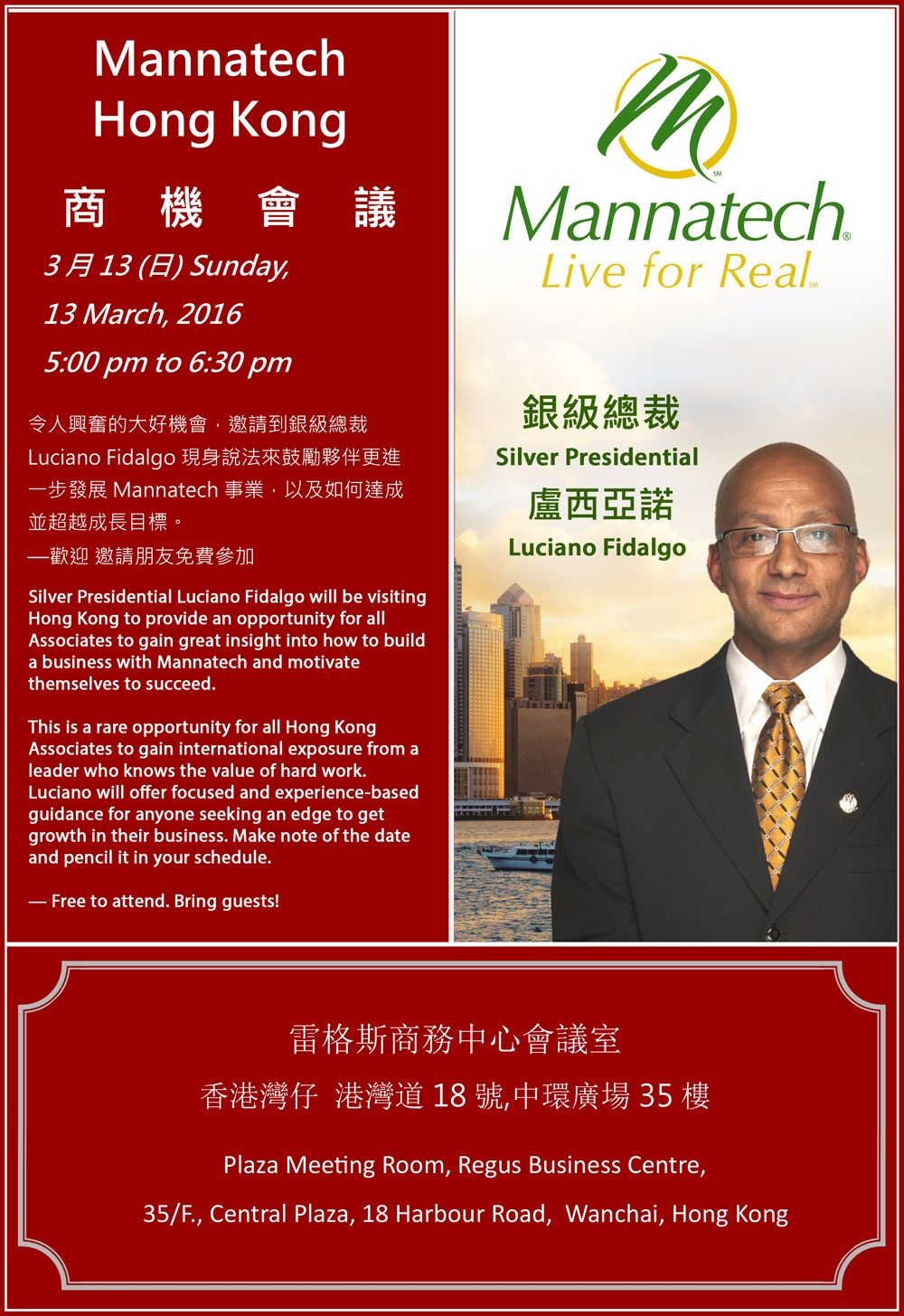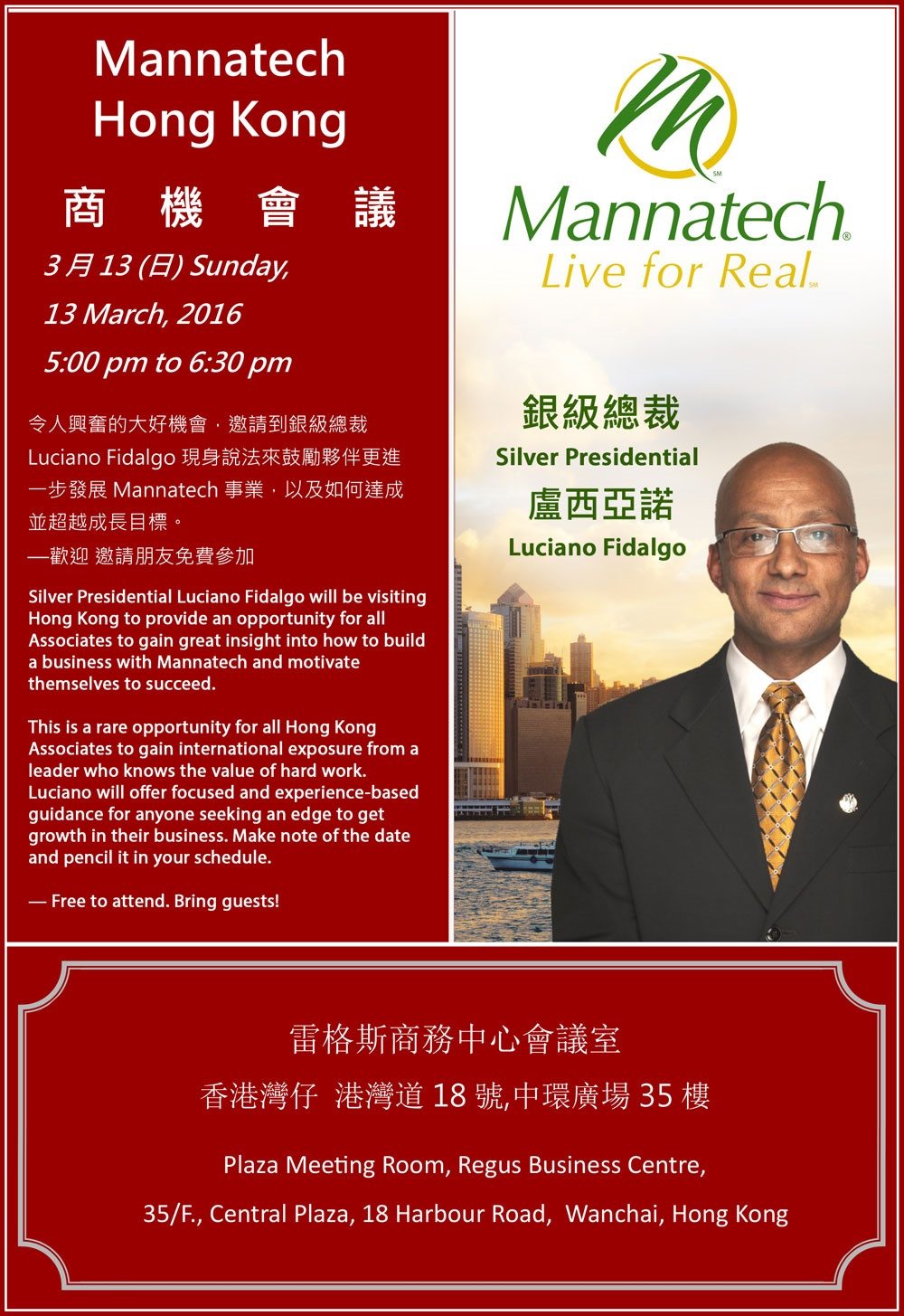 Meet Luciano and other Mannatech leaders from around the world at #MannaFest2016 in Dallas, Texas, April 6-10. Witness the launch of Mannatech's new brand, new back office, new products, new global expansion plans, and new company vision.