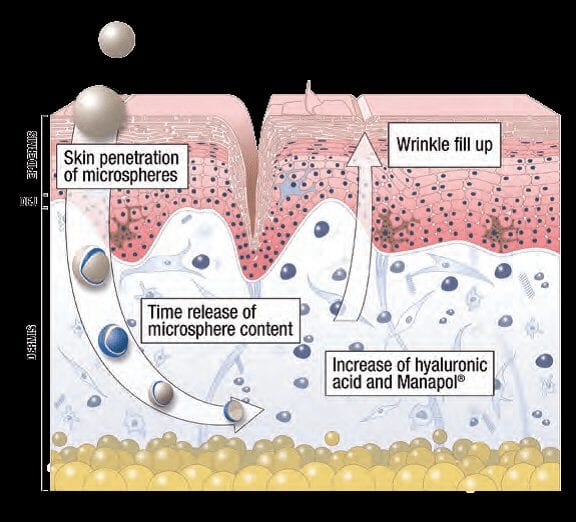 Don't Wait – Treat Your Aging Skin Today
At MannaFest℠ 2015, attendees had the incredible opportunity to learn from the renowned dermatologist who recommends Mannatech's® Ūth™ Rejuvenation Crème, Dr. Martin Kassir.
He is double-board certified in both dermatology and internal medicine and specializes in cosmetic dermatology and laser procedures. His dermatology practice, in Dallas and New York City, caters to national and international clientele.
Dr. Kassir has a B.A. from University of Texas at Austin; an M.D. from UT Southwestern Medical Center in Dallas; and residencies from UT Southwestern Medical Center (internal medicine), and Kansas University Medical Center (dermatology), Kansas City.
He shared his expertise and knowledge to MannaFest attendees on proper skin care, and below are the key points from his presentation:
Dr. Kassir on Proper Skin Care
Unfortunately, the aging process cannot be avoided, and it affects the skin in many ways. However, there are things you can avoid to help improve the appearance of your skin. Stay out of the sun as much as possible to avoid sun damage. Also, not smoking, or the less you smoke, and using better products may help your skin appear to be much less than your biological age.
In order to achieve youthful looking skin, men and women must have a consistent routine over time. Many people want quick fixes but don't consider what the result of a quick fix will be in two years. Those concerned about their appearance should ask themselves how their skin care routine is going to affect their appearance in five to ten years. You should also consider other factors that affect the condition of your skin, whether it is dry, oily or combination skin. Sun damage, radiation or chemotherapy can have an impact on the condition of your skin as well. No matter what type of skin you have, you can do something to help it every single day. Remember, your skin will look much better if you have a consistent routine than if you do not have any routine at all.
Dr. Kassir on Better Products, Better Results
Complex sugar structures called glycans cover almost every cell in our bodies and provide a network that allows cells to communicate many of their needs.
The importance of glycans in human physiology is becoming well established. Ūth takes the benefits of glycans to a new level in skin care. Before long, users of Ūth crème will notice a hydrated appearance to the skin, setting the foundation for a more youthful appearance.
Mannatech's Generation Ūth skin care system is made with beneficial, botanical and natural ingredients including oats, alfalfa, myrtle leaf extract, aloe vera gel, sunflower seed oil, milled grape seeds, mondo grass root extract and shea butter.
When used as a system, the ingredients in the Ūth Cleanser, Ūth Rejuvenation Crème and Ūth Moisturizer work together to: help improve the skin's beauty and texture; reduce the signs of aging; reduce the appearance of fine lines and wrinkles; and exfoliate, soothe, moisturize and hydrate the skin.
Cleanse, Rejuvenate and Moisturize
See how naturally beautiful your skin can look and feel with Mannatech's new Generation Ūth three-step system. The Ūth Cleanser, Ūth Rejuvenation Crème and Ūth Moisturizer work together to provide the best skincare results as they contain the finest natural ingredients which are paired with the most advanced skin care technologies. For more information, click here.