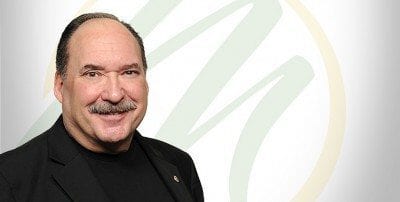 Dr. Nugent: Nothing Beats Ambrotose AO®
Dr. Steve Nugent, Mannatech's global wellness director, continues his discussion on the importance of antioxidants in your diet in this week's audio podcast called "Ambrotose AO Part 2." The podcast features a discussion by Dr. Nugent about the market place for antioxidants and how Mannatech worked to develop the best formulation for Ambrotose AO that delivers the much-needed antioxidants. After listening to this podcast, Associates will have distinct knowledge of what makes Ambrotose AO different from competitors and what makes this product special.
This is a weekly podcast by Dr. Nugent, available for download at 6 p.m. Central Time on Mondays.
Dr. Nugent has more than 38 years of experience in the area of Integrative Medicine. He has tested more than 6,000 dietary supplements products and has formulated more than 100 products. He is internationally recognized as an expert in his field and has been teaching doctors for more than 30 years. He is Mannatech's most requested speaker worldwide.