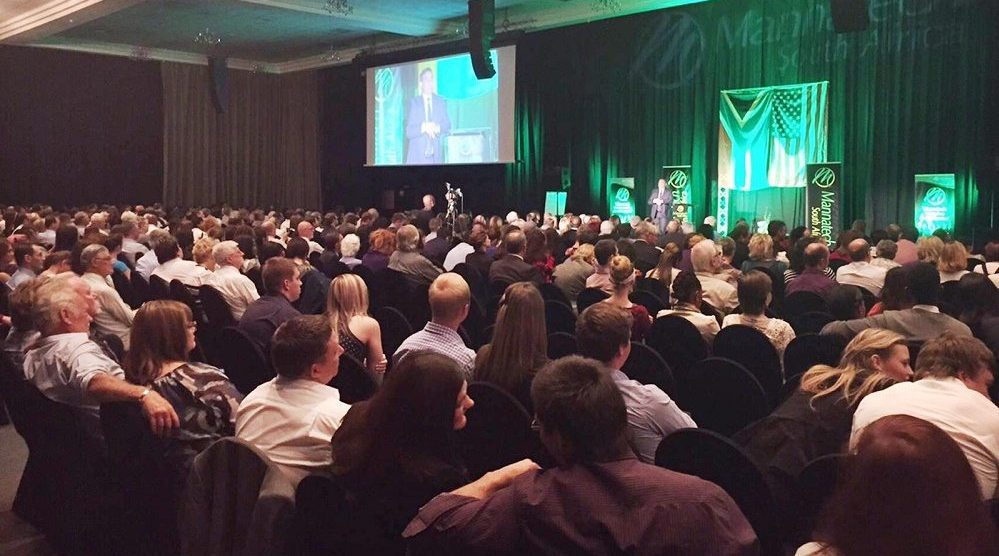 Mannatech South Africa – Super Regional Event Highlights
Recently, Mannatech South Africa hosted two enthusiastic Super Regional events. The first was in Cape Town on August 15, hosting around 600 people. The second Super Regional took place in Johannesburg on August 22 with more than 1,000 attendees.
Mannatech's new CEO and President, Al Bala, attended both Super Regional events along with Regional President Chris Simons. Many Associates were recognized and celebrated for their achievements on stage. There are now 98 new Regional Directors, 14 new National Directors, three new Executive Directors, one new Presidential Director and one new Silver Presidential Director in South Africa.
At this time, the M5MSM Foundation also visited South Africa. Executive Director Sarah Bowen spoke at both Super Regional events and shared the M5M vision. Afterwards, she met with several passionate and hospitable Associates who were excited that they can help make a difference. The M5M Foundation team also visited a local soup kitchen, pre-schools and community centers that all receive PhytoBlendTM powder. To learn more about their trip, read their latest blog post.
Don't forget to register for #MannaFest2016 for the chance to meet Associates from places like South Africa and all across the globe!
See below for pictures of the events. Follow the Mannatech South Africa Facebook Page for more local updates.