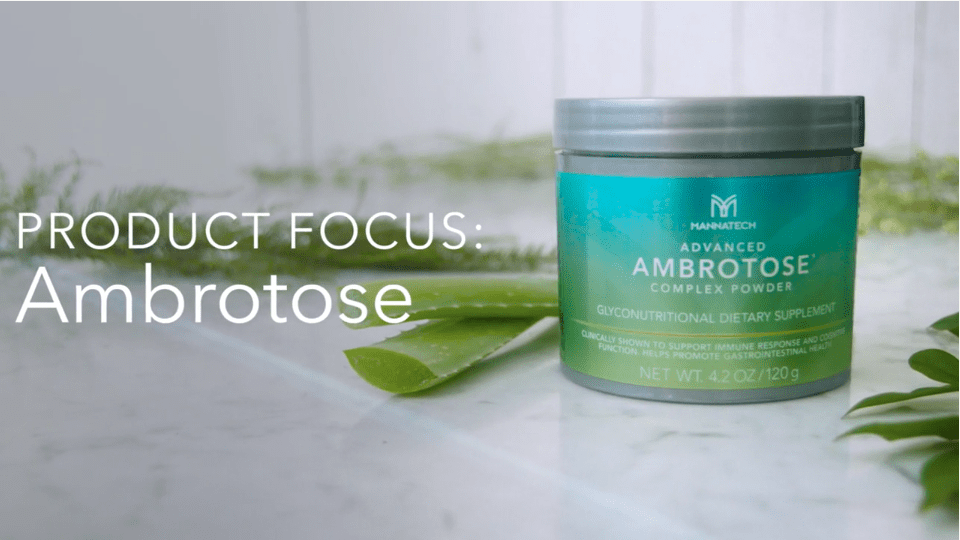 Dr. Nugent Speaks Out on Ambrotose Products
Have you ever wondered what makes our Ambrotose® products so special? And, how they work and what makes them different from anything else on the market?
Perhaps you just want to understand the difference between Ambrotose complex and Advanced Ambrotose®. Or maybe you have some questions about the best and most effective way to take Ambrotose in order to maximize the benefits of this amazing product.
Whatever the case may be, your answers are right here in this video featuring Senior Wellness Director, Dr. Steve Nugent. 
Ambrotose is a complex, powerful supplement, but Dr. Nugent's explanation in this video is simple and clear, so you can understand it and communicate all the amazing benefits with ease!
For more information on the Ambrotose line of products, visit Mannatech.com today.