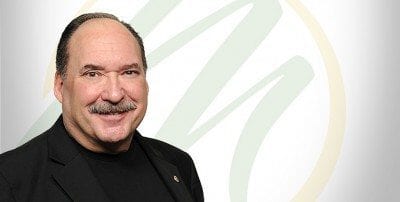 Dr. Nugent: Why the Scale is the Wrong Way to Measure Health
In this week's podcast, called "Body Composition Improvement," Dr. Steve Nugent, Mannatech's global wellness director and leader of Mannatech's global scientific advisory board, discusses weight control and current methods to evaluate a healthy body.
Dr. Nugent talks about how measuring health versus weight is not as simple as stepping on a scale. He also gives insights into the dangers of excess fat and how fat loss is more important than weight loss. After listening to this podcast, Associates will have knowledge of how to best support efforts to improve health through fat loss.
Follow the link below to listen or download the podcast:
http://www.mannatechlive.com/2015/body-composition-improvement
This is a weekly podcast by Dr. Nugent, available for download at 6 p.m. Central Time on Mondays.
Dr. Nugent has more than 38 years of experience in the area of Integrative Medicine. He has tested more than 6,000 dietary supplements products and has formulated more than 100 products. He is internationally recognized as an expert in his field and has been teaching doctors for more than 30 years. He is Mannatech's most requested speaker worldwide.