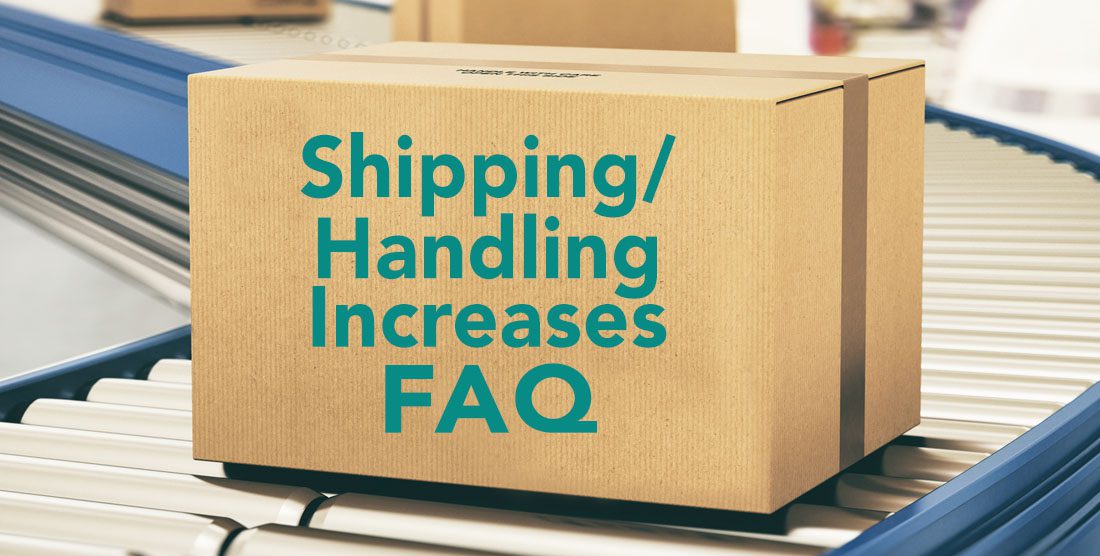 FAQ Regarding Shipping/Handling Increases Now Available
With the announcement earlier, that shipping and handling rates will be increased, here is an FAQ to help answer questions you may have. If you have any questions that are not on the FAQ, feel free to contact Customer Service.
Again, we thank you for your understanding during this time of change. We truly appreciate you!
---
运费/手续费上调常见问题解答
根据此前公告,将从本周起正式上调运费和手续费,以下为常见问题解答,希望能帮助您解决可能存有的疑问。如果常见问题解答未能帮助您解决相关疑问,请随时与我们的客户服务中心联系。
再次感谢您对此次调整的理解。我们在此向您表达最诚挚的谢意!
---
Preguntas Frecuentes sobre el incremento en el costo de Manejo/Envío
Con el previo aviso, esta semana los costos de manejo y envío se incrementarán esta semana, aquí están las Preguntas Frecuentes para ayudarte a responder a las preguntas que puedas tener.  Si tienes preguntas que no estén en las Preguntas Frecuentes, no dudes en contactar a Atención a Clientes.
Manejo/Envío Preguntas Frecuentes
Nuevamente, te damos las gracias por tu comprensión durante estos tiempos de cambio. ¡Apreciamos todo lo que haces!