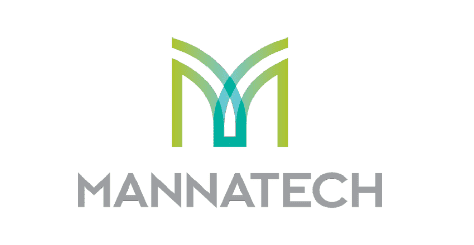 February Price Adjustments and FREE SHIPPING (中文 / Español)
We've worked very hard to keep most product prices steady for more than eight years, even while we've experienced substantial increases in manufacturing, shipping, fuel, insurance and other costs. To continue providing the highest quality products and great customer service, we need to make small increases to the selling prices of most of our products, effective February 1, 2018.
In light of this price increase, we're delighted to reward our most loyal customers and Associates with FREE SHIPPING* with your monthly Automatic Order, effective February 1, 2018.
Log in and create your Automatic Order at mannatech.com or call U.S. (800) 281-4469 or CA (866) 717-2175.
*Free shipping is eligible in the United States and Canada for one (1) Automatic Order (AO) per month. $100 minimum on AO required. Not for Resale (NFR) products not eligible. Excludes expedited orders and air shipments.
---
由于生产、运输、燃料、保险及其他成本急剧攀升,但我们仍然努力让大多数产品维持在稳定的水平价格长达 8 年之久。为持续提供最高质量的产品和更好的客户服务,自 2018 年 2 月 1 日起。
鉴于此次提价,自 2018 年 2 月 1 日起,我们很高兴为每月自动订单提供免运费*优惠,以此回报我们最忠诚的顾客和经销商!
您可以登录 mannatech.com 创建自动订单,也可以拨打电话 (800) 281-4469(美国)或 (866) 717-2175(加拿大)请求创建自动订单。
*至少要有金额为$100的自动订单。 普通路运,不抱含快运和空运。 不适合NFR产品。
---
Hemos trabajado fuerte para mantener estables los precios de la mayoría de nuestros productos por más de ocho años, incluso cuando nosotros hemos experimentado importantes incrementos en los costos de manufactura, envío, combustible, seguro y otros gastos. Para continuar ofreciendo los productos de más alta calidad y un maravilloso servicio a clientes, necesitamos hacer un ligero incremento a los precios de venta de la mayoría de nuestros productos, lo que entrará en vigor el 1 de febrero de 2018.
A la luz de este incremento en los precios, nos complace recompensar a nuestros clientes y Asociados más leales con ENVÍO GRATIS*, con su Orden Automática mensual, a partir del 1 de febrero de 2018.
Inicia sesión y configura tu Orden Automática en mannatech.com, o llama a EE. UU. (800) 281-4469 o CA (866) 717-2175.
*Se requiere una AO de $100 mínimo. Solo envíos terrestres, excluye pedidos acelerados y envíos áreos. Los productos No Para Reventa (NFR, por sus siglas en inglés) no son elegibles.