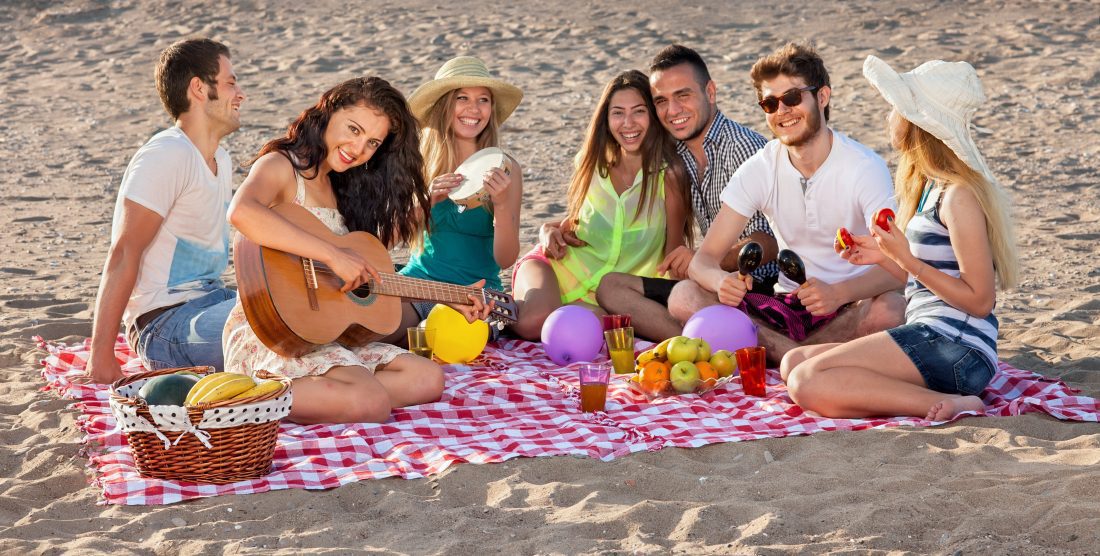 Fight Back Against the Summer Sun with Tips from Mannatech
According to the United States Center for Disease Control and Prevention (CDC), the sun's ultraviolet (UV) rays can damage skin in as little as 15 minutes. Protecting the skin during the summer can be a challenge, but new ways that might mitigate damage caused by UV exposure are becoming more popular, including consuming Sun Protection Factor (SPF) boosting foods.
Mannatech suggests taking a holistic approach to protecting the skin, in addition to wearing sunscreen. Mannatech's Director of Clinical Research and Scientific Affairs, Dr. Rolando L. Maddela MPH, CCRP, shares his tips for preparing for the summer sun:
The basics
Lather up: Properly use high quality sunscreen product with appropriate SPF for you and remember to reapply at least every two hours. If unsure about the right SPF  product, consult your dermatologist or health care provider,
Think outside the baseball cap: Baseball caps may not provide enough coverage on your face and neck. Instead, use a wide brimmed hat and even sunglasses when possible.
Dress and cover: As comfort allows, wear clothing to cover and protect the skin against the sun's rays. Beware, some clothing and bathing suits do not provide much protection, so apply sun block underneath.
Eat your SPF: Reports show that eating certain antioxidant-rich foods, such as tomatoes, can actually help skin resist damaging UV rays.
Skin care through your diet
"From the moment we wake up, we should make an effort toward better wellness," said Dr. Maddela. "The skin is an extraordinarily important indicator of our health and wellness. When we do things to help keep our skin healthy, your entire body may feel the benefits."
Dr. Maddela suggests a daily meal plan rich in antioxidants to help resist damage from the summer sun.
"For breakfast, eat some melon and berries. For lunch, add some dark greens such as kale; choose apple or almonds as snack, and for dinner, have a dish with tomato paste and olive oil and then include some dark chocolate as a treat," Dr. Maddela said. "There are many foods that can boost SPF to choose from that will please your palate. Plan your diet with your health care provider if you need assistance. These diet suggestions will not only benefit your skin, but will help provide overall health benefits."
Dr. Maddela also recommends incorporating Mannatech products into a skin care regimen to supplement a summer-skin diet, such as the newly releasedGeneration Ūth Skin System that includes the Ūth Cleanser, the Ūth Rejuvenation Cream and Ūth Moisturizer. The three-step system helps defend the skin from summertime wear by working together synergistically to support beautiful-looking skin.
As you take your summer vacations and spend more time outdoors, don't forget to utilize these tips to keep your skin healthy.