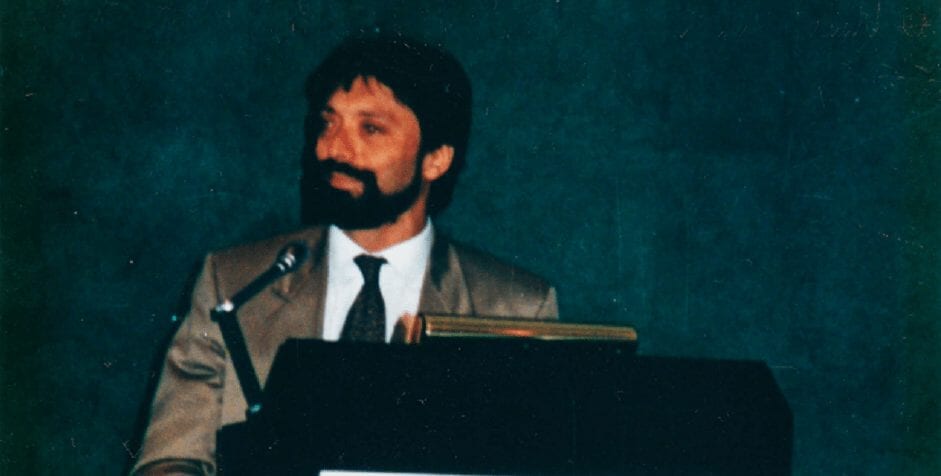 Francesco Marotta, Mannatech's GSAB Member, Hopes to Help Transform World
Name: Francesco Marotta, MD, PhD, MACG
Location: Milano, Italy
For Dr. Francesco Marotta good health is all about the gut. He has been advocating and studying gut health long before it was cool.
Dr. Marotta, a member of Mannatech's Global Scientific Advisory Board, brings world-class credentials to making the issue of gut health front and center to the public. He is a gastroenterologist and hepatologist, and he received training in molecular biology and nutrition. He has been involved with studying and learning probiotics and gut microbiota for the past 20 years, long before it gained prominence among scientists and researchers for its importance in overall health.
Marotta decided to join Mannatech's GSAB because he has always been impressed by the science that backs up many of Mannatech's ingredients and products. He was also impressed by the company's wish to further strengthen and expand its scientific work by supporting more product studies, despite already having an established science background.
"Consumers should be aware that some companies just capitalize on benefits while very few others, such as Mannatech, continue to explore and invest in solid research that gives credibility to their mission," said Marotta. "I feel privileged to work with Mannatech."
Marotta hopes to transform lives by helping others understand that no matter what an individual's genetics may be there is an unprecedented opportunity to beneficially turn the wheel of our life.
His main focus in health and wellness, and in his new partnership with Mannatech, is to try to unveil the secrets of people who age successfully.
To read Dr. Francesco Marotta's full bio, click here.