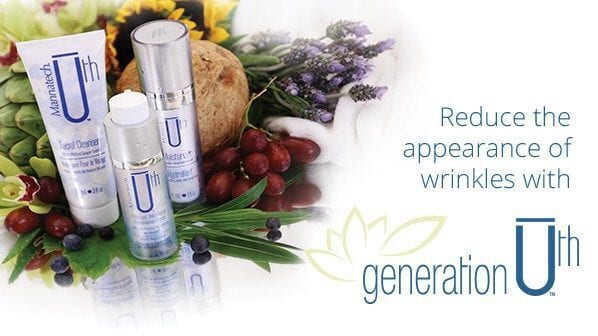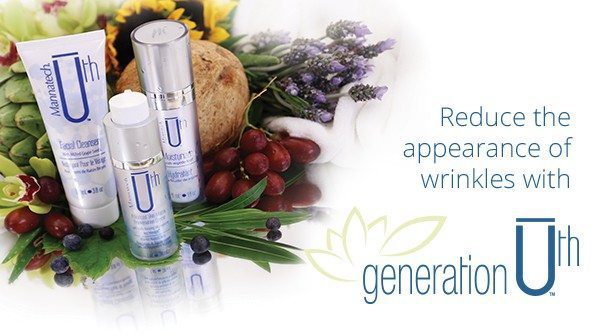 Generation Ūth™ – Made with the Finest Natural Ingredients
Generation Ūth is made with the finest, most natural ingredients to ensure you are using only the best products to treat your skin.
The system's three products use natural, botanical ingredients to provide a holistic approach to healthy, youthful-looking skin.
Step One: Ūth Facial Cleanser
Milled Grape Seeds – A natural exfoliant infused with powerful antioxidants to combat free radicals
Aloe Barbadensis Leaf Juice Powder – To help moisturize the skin
Sunflower Seed Oil – Gives long-lasting moisture for up to 24 hours
Step Two: Ūth Skin Rejuvenation Crème
Crocus Chrysanthus Bulb – To increase skin firmness
Artichoke Leaf Extract – A natural agent that acts as a lubricant on the skin's surface, giving the skin a soft and smooth appearance
Manapol® Powder – The purest form of aloe to help reverse the signs of aging
Asataxanthin – A powerful antioxidant with skin conditioning properties
Step Three: Ūth Moisturizer
Myrtle Leaf – Botanical extract to help reduce the appearance of fine lines and wrinkles
Sodium Hyaluronate – A skin conditioning polysaccharide that when applied to the skin can form a protective layer to help restore hydration and moisture
Vitamin E – A moisturizing antioxidant to reduce the appearance of premature aging
Sunflower Seed Oil – Provides long-lasting moisture and conditions the skin
If you haven't yet tried the new Generation Ūth system, what are you waiting for? Give it a try today! Order your Generation Ūth system and see what everyone has been talking about.
For more information, please visit http://us.mannatech.com/products/personal/gen-uth-system/.