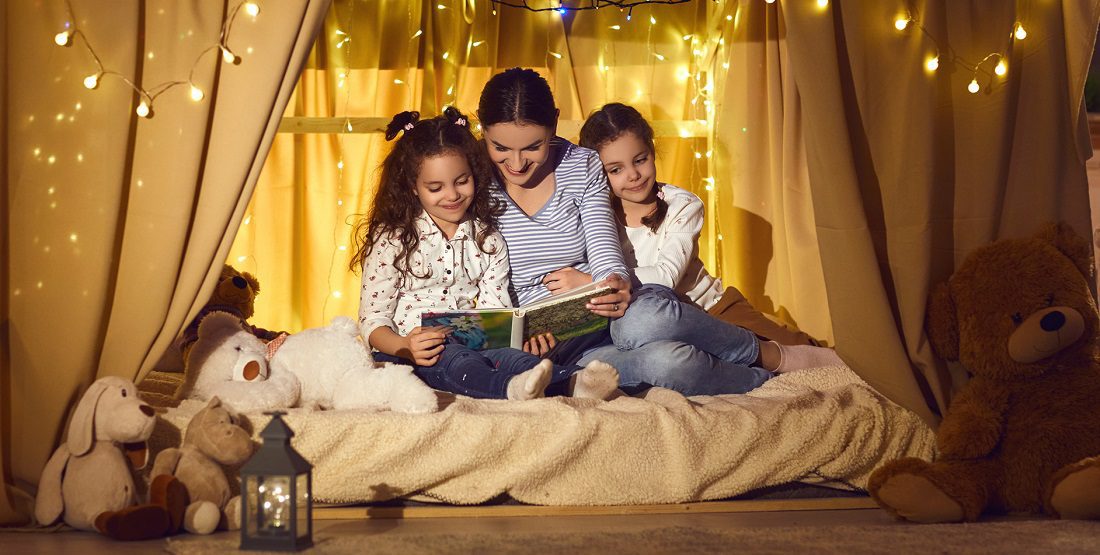 Get away without going away. – Good Science. Good Sense.
Taking some time to unplug from your day-to-day routines is good for your body, mind and soul. But an elaborate trip isn't always possible.
With a little creativity, you can unlock the restorative benefits of a vacation without ever leaving home.
Treat yourself to a mindful morning. Wake up early and ease into your day. Choose a comfy spot and watch the sunrise. Put on some soothing music and write in your journal. End your morning with a walk, paying attention to how the world around you is starting to wake up.
Give your home a resort amenity package. Make your bed with crisp, freshly laundered cotton sheets. Incorporate aroma therapy with diffusers or candles in the rooms where you spend the most time; popular hotel scents include sandalwood, citrus, jasmine, cedarwood and white tea, but choose what you like best. Add slices of lemon or cucumber to a pitcher of water and keep it in the refrigerator for a refreshing pick-me-up throughout the day.
Create adventures. Try a new type of exercise or dance with an online class. Look online for a virtual tour of a city or museum you've always wanted to visit. Check your streaming service and choose a musical, comedy show or movie in a genre you don't usually watch. Wrap up your day by trying a new cuisine; order takeout or delivery and serve it on your nicest dishes.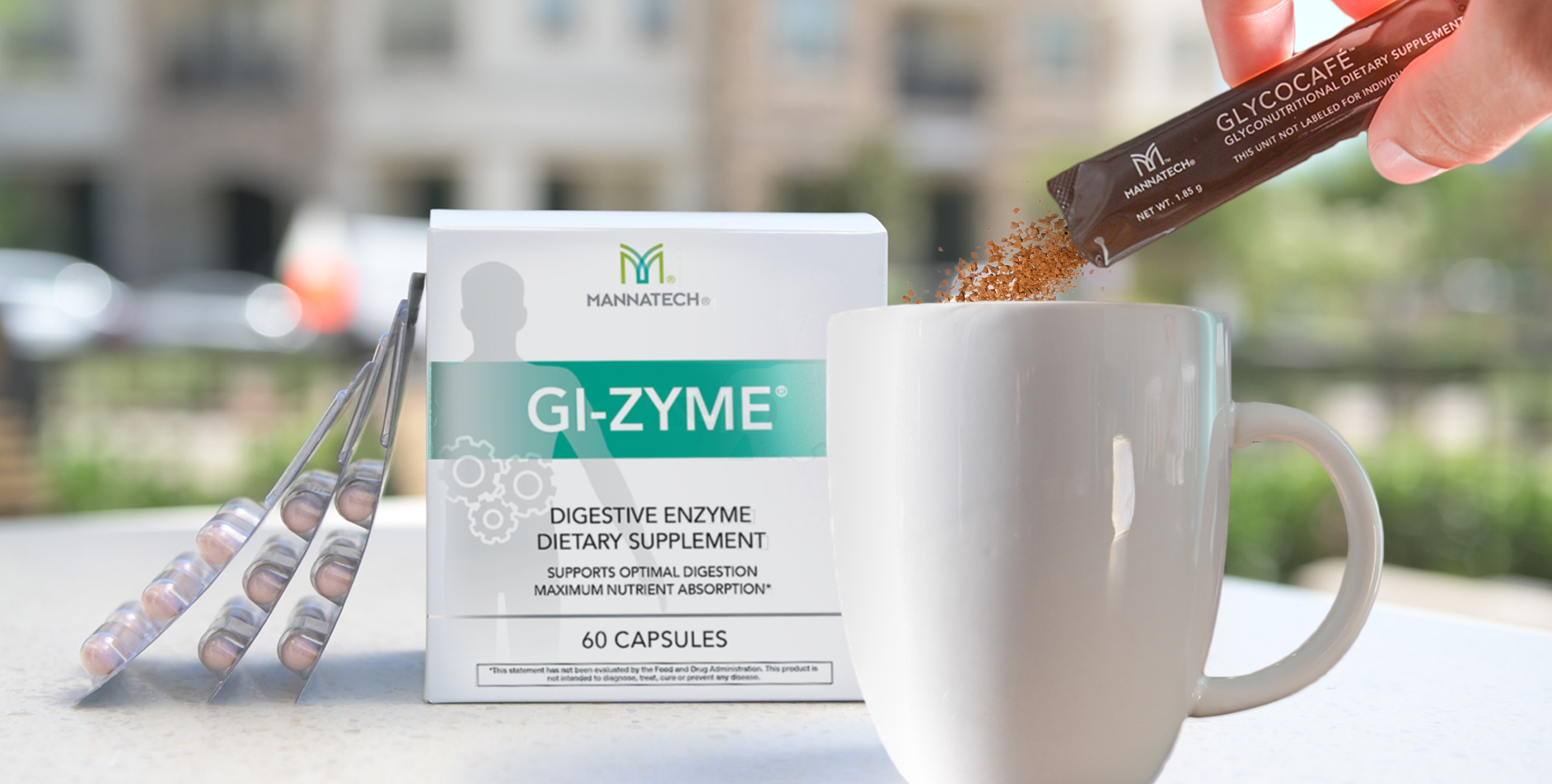 A good vacation includes good nutrition
As you plan your self-care staycation, don't forget to give your body the nourishment it needs. Stock your pantry and refrigerator with dark green vegetables, colorful fruit, whole grains and quality protein to pamper yourself from the inside out.
Two great additions: GlycoCafé® coffee and GI-Zyme® capsules. Give your energy and digestion extra support by adding them to your Monthly Subscription today!*
---
Enhanced by Nature
Regular coffee can wake you up. GlycoCafé goes beyond an energy boost to deliver a complete coffee experience.* Start your day with a delicious, premium coffee packed with goodness
| | |
| --- | --- |
| Most coffee is made by roasting the bean found inside the fruit of the coffee plant. GlycoCafé creates a more complete coffee experience. It starts by roasting organic arabica beans for the smooth, rich coffee flavor you love. Then, it adds the antioxidant-rich coffee fruit, metabolism-boosting green coffee bean extract and an infusion of Glycans✝ to support overall wellness.* This is coffee as nature made it. | |
---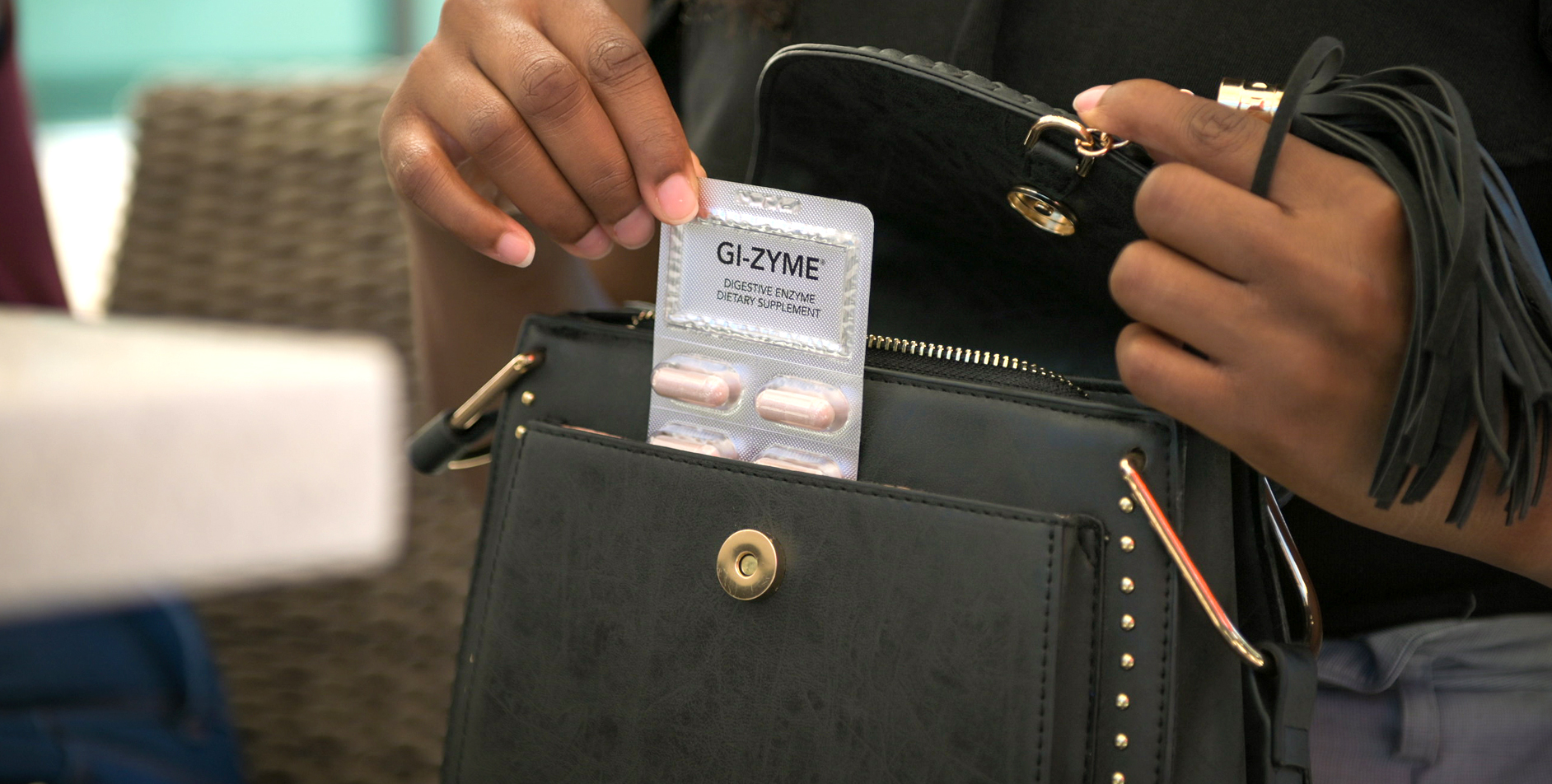 Food Should Be Fun
Eating can be one of the great pleasures in life. And, whether you are at home or on the go, eating is even more enjoyable when you have good digestion. Packaged in travel-friendly blister packs, GI-Zyme is specially formulated to support your digestive system as it helps breaks down proteins, fats, carbohydrates, fibers and vegetables from your meals.*
| | |
| --- | --- |
| | GI-Zyme stands out among other enzyme supplements. Mannatech carefully selected a specific blend of natural botanical ingredients and broad-spectrum digestive enzymes at a wide range of PH levels. The result: a supplement that helps support more complete digestion, helping you get the most nutritional benefit from the food you eat while soothing any typical discomfort than can come with normal eating.* |
---
Add Mannatech's GlycoCafé and GI-Zyme to your Monthly Subscription today!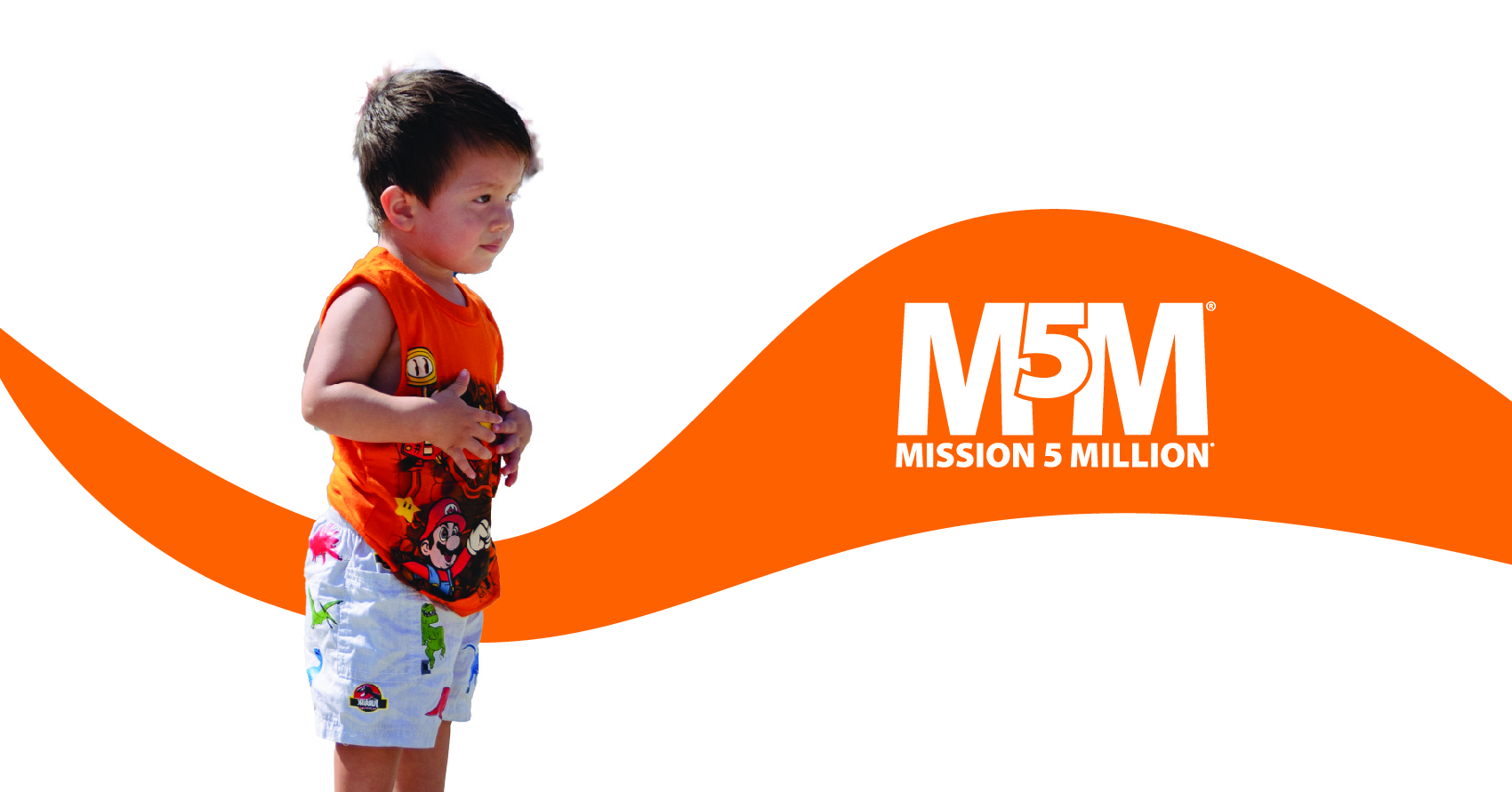 A healthy blend of vitamins and minerals is important for children everywhere. However, many of the foods being given to those in underdeveloped countries are not meeting the minimum nutritional criteria. Your participation in the M5M program makes it possible for us and our partners to provide nutrients to enrich the lives of children all over the world.