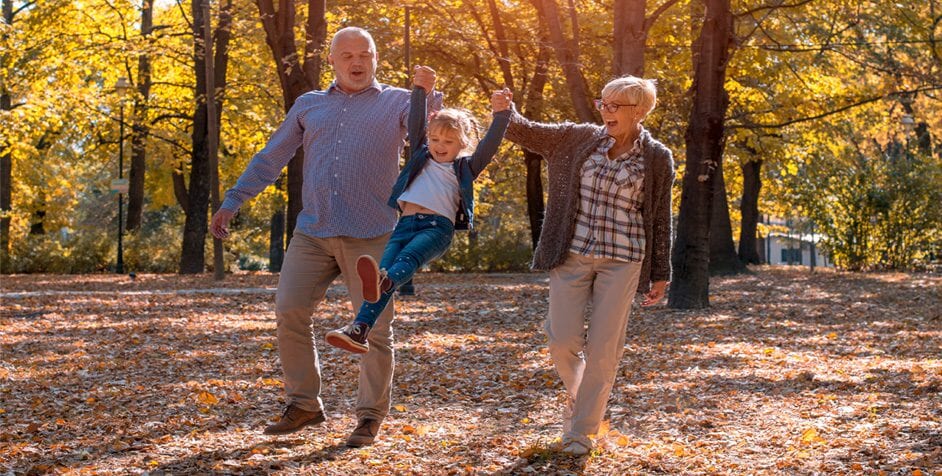 Embracing the benefits of nature
Nature is our nurturer. The oxygen we breathe and the food we eat wouldn't be possible without it. Could this be why we, as living organisms, are instinctively drawn to nature? Scientists sure believe so. Biophilia is the human instinct to connect with nature and other living things because we depend on it1. Therefore, it should come as no surprise that a little fresh air during stress helps decompress, or a hike in a local park on a sunny day instantly improves our mood. Thus, the topic of our blog. We're examining the role of nature and the unique benefits that it provides. This connection can bring us closer to understanding nature and human behaviors.
Green spaces in nature's places.
Do you ever wonder how the sound of chirping birds and the smell of cedar trees can transform your mood? Well, there's a name for it. Ecophysiology is the science of relationships between the psychology of organisms and their environment2. Consider it mother nature's therapy. According to experts, it only takes 120 minutes of nature to boost your well-being3. For some, nature has become a lifestyle and even a way of life, which is a decision that has dramatically impacted their health mentally and physically. Studies reveal that living near green spaces (open areas of plant life and water) can help improve mental health. However, you don't have to live in the countryside to draw benefit4. While urban environments compare to concrete jungles, developers are incorporating greenery into their blueprint plans, making exposure to green space more common.
Walking, hiking, and staying active outdoors can work wonders for overall health, and you don't have to run a marathon to achieve it. Choose an activity, set the pace, and allow your body to do the rest. When your body senses aerobic movement, your brain releases endorphins5. Endorphins are (feel-good) hormones. They can suppress your appetite, helping you maintain a healthier weight and keep you collected when you're feeling stressed or less than your best —time to get moving. Endorphins can reduce cortisol, a tension-induced hormone secreted by adrenal glands (sitting right above each kidney)6, spelling a win for team calm and a major loss for stress.
The physical and mental benefit of walking and hiking in nature is significant. A study of 585 young adults in Japan revealed that participants who walked at least 15 minutes a day in a forest experienced less stress than those who walked the same amount of time within an urban setting7, suggesting that the appearance of trees played a part in enhancing their mood. An elevated mood also can impact relationships with others. When you are in a great space mentally, it radiates within—allowing your thoughts and feelings to connect in a powerful, impactful way8.
Enjoy nature in all her splendor at no cost.
The word free, especially when it comes to adventure, is something most people must see to believe. However, not all breathtaking journeys require money, especially when it comes to the great outdoors. Experience the beauty of nature first-hand. No debit card or Apple Pay is required. Here are a few activities that will allow you to bask in the beauty that is nature and are entirely F-R-E-E:9
Nature's night lights – Channel your inner astronomer and gaze at the stars. Be sure to avoid areas with lights so that the stars appear brighter.
Take your bike for a ride – Journey down your favorite park trail or nature path and enjoy the scenic ride without walking.
Go on a picnic – Adventurers get hungry too. Take in the local nature scenes while eating a delicious meal. Who needs television when you have trees to watch?
Hop on a boat – Maybe you own a boat or know someone who does; sailing on a familiar body of water can bring you one with nature. Make sure everyone aboard has their lifejacket and personal drinking water. Always tell someone where you're headed before taking to the lake or sea. Safety comes first.
New trail guide apps = endless adventures
When you've experienced mother nature in her rarest form, it's challenging to see it in any other way. Even natural environments can become boring. Here are three tools that you can use to help refresh your to-do list of outdoor activities:
1.) AllTrails – Scout the best outdoor setting near you. From hiking to mountain road biking, browse scenic trails, parks, and preserves in your area. Each nature site is categorized by length, difficulty, route navigation, and rating, giving you the full scope of your commitment. Most importantly, AllTrails offers a free membership plan for this natural treasure trove of information.
2.) The Outbound – Similar to AllTrails, The Outbound is an app with free plan options listing parks, natural preserves, and trails conveniently located near you. It also categorizes "adventures" by length and route navigation. Are you an avid camper? The Outbound offers information regarding the nearest campsite locations and a brief description of what to expect while lodging there.
3.) FatMap – If the sky is the limit (literally) as far as outdoors are concerned, this free app is for you. Hiking, resort skiing, mountaineering, and rock climbing are only a few of the site descriptions offered on this app. It provides excellent features such as terrain filters for a safe path, live snow conditions, and an offline access option when your device signal isn't the strongest. Like its competitors, it features each site's difficulty, location, and terrain descriptions and is carefully curated by individuals with direct knowledge of the location's geography.
Nature is a nurturer of our physical and mental well-being. It constantly pushes us to discover and rise above. While we can stand to learn a lot from nature, what if the lessons truly lie within us? By spending time in nature, we are forced to confront our feelings and challenge our greatest fears, which will help us navigate an unfamiliar setting and everyday live.
Sources
1 Prescribing nature for your mental and physical health – Mayo Clinic News Network
2 Ecophysiology definition – Merriam Webster
3 Ecopsychology: How Immersion in Nature Benefits Your Health – Yale Environment 360 Publication (Yale University)
4 Living near nature linked to better health – Mayo Clinic News Network
5 Endorphins – Cleveland Clinic
6 Cortisol – Cleveland Clinic
7 Why trees can make you happier – Greater Good Magazine (A University of California, Berkley publication)
8 Five ways hiking is good for you – Greater Good Magazine (A University of California, Berkley publication)
9 101 Ways to explore nature – National Park Service