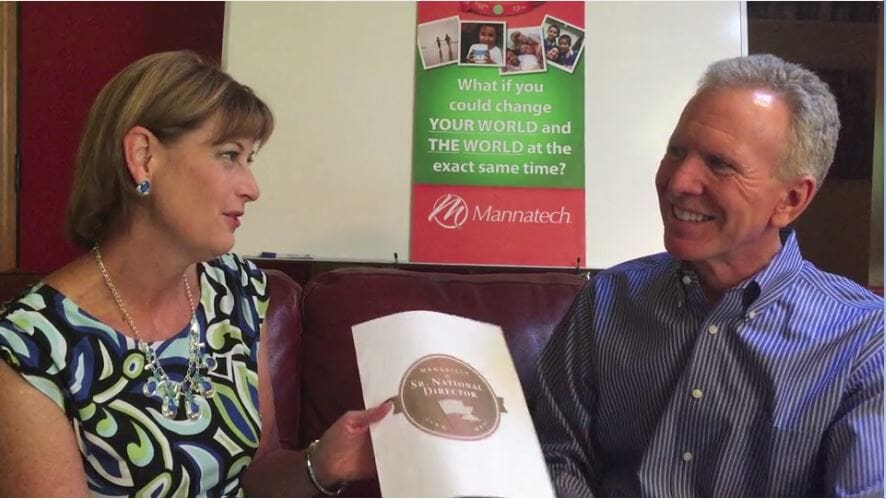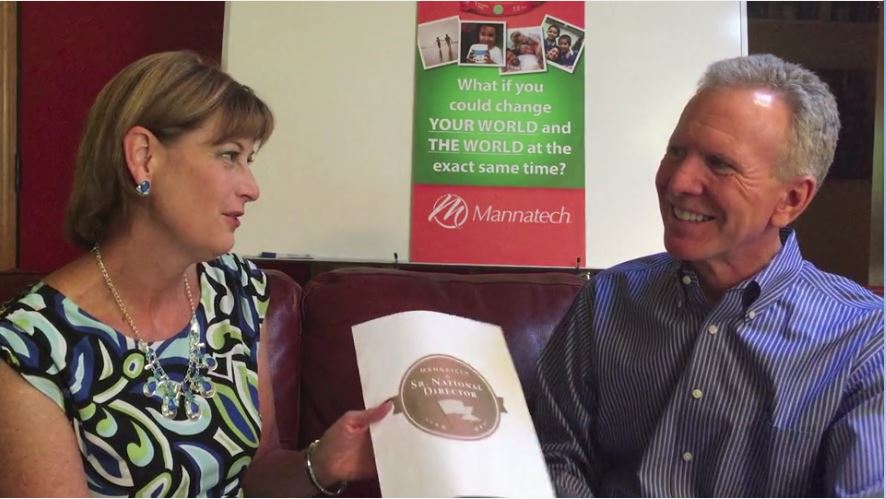 Get Inspired: Reach Mannatech's New Leadership Levels
As the end of BP9 was coming to a close, National Director Lori Cutter realized she may be able to reach Senior National Director in just a few days. By staying focused and completing a few simple steps, she was able to reach the new level!
In this video, Executive Director Tony Gendvilas sits down with Senior National Director Lori Cutter to find out how she achieved her goal.
"I love competition, and I was listening to the Leadership call. I heard Bob Adam say they were going to make the new leadership levels retroactive back to BP8," said Cutter. "I only had about four days to go before the current BP ended, but I thought 'Okay, maybe I can make this happen.'"
From the start of realizing she only had a couple of days left to achieve the new leadership level, Cutter confirmed that she needed two Directors in the same leg from Corporate, and she contacted her Business Builder to see what they could do to add more volume.
"The exciting thing was not only did we get the Business Builder up to Regional Director, but we were also able to get three accounts back into the reengagement program so they are receiving their free box of skincare sachets. It made it even more exciting."
Watch the video below, and tell us how you plan to reach these new leadership levels.