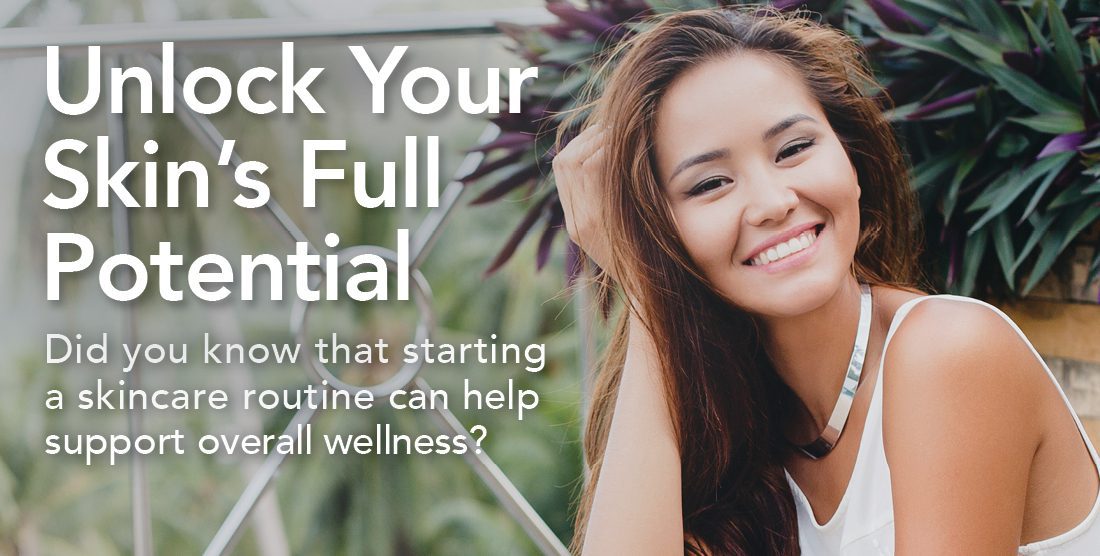 GOOD SCIENCE. GOOD SENSE. Healthy Skincare
We tend to take our skin for granted, not realizing how much it does for us. Being our largest organ, it is our body's first line of defense. However, its ability to protect us long term starts with keeping its delicate exterior barrier strong and vibrant.
That's why having a skincare routine that can preserve the skin's delicate barrier while creating healthy habits for self-care can't be overstated. It can also deliver the bonus of providing the structure and pampering benefits that provide an anchor of well-being in a chaotic sea of daily stressors that come with taking care of your family.
Because when you look good and feel good, you project a glow that lasts the entire day!
Beautiful, Age-Defying Skin Is Within Your Reach
Your entire skin regimen should consist of Uth®'s easy, three-step system: Uth Facial Cleanser, Uth Skin Rejuvenation Crème, and Uth Moisturizer. They provide deep nourishing support from day one to gently strengthen the skin barrier and to improve skin tone, firmness and elasticity, and to reduce the appearance of fine lines and wrinkles.‡
---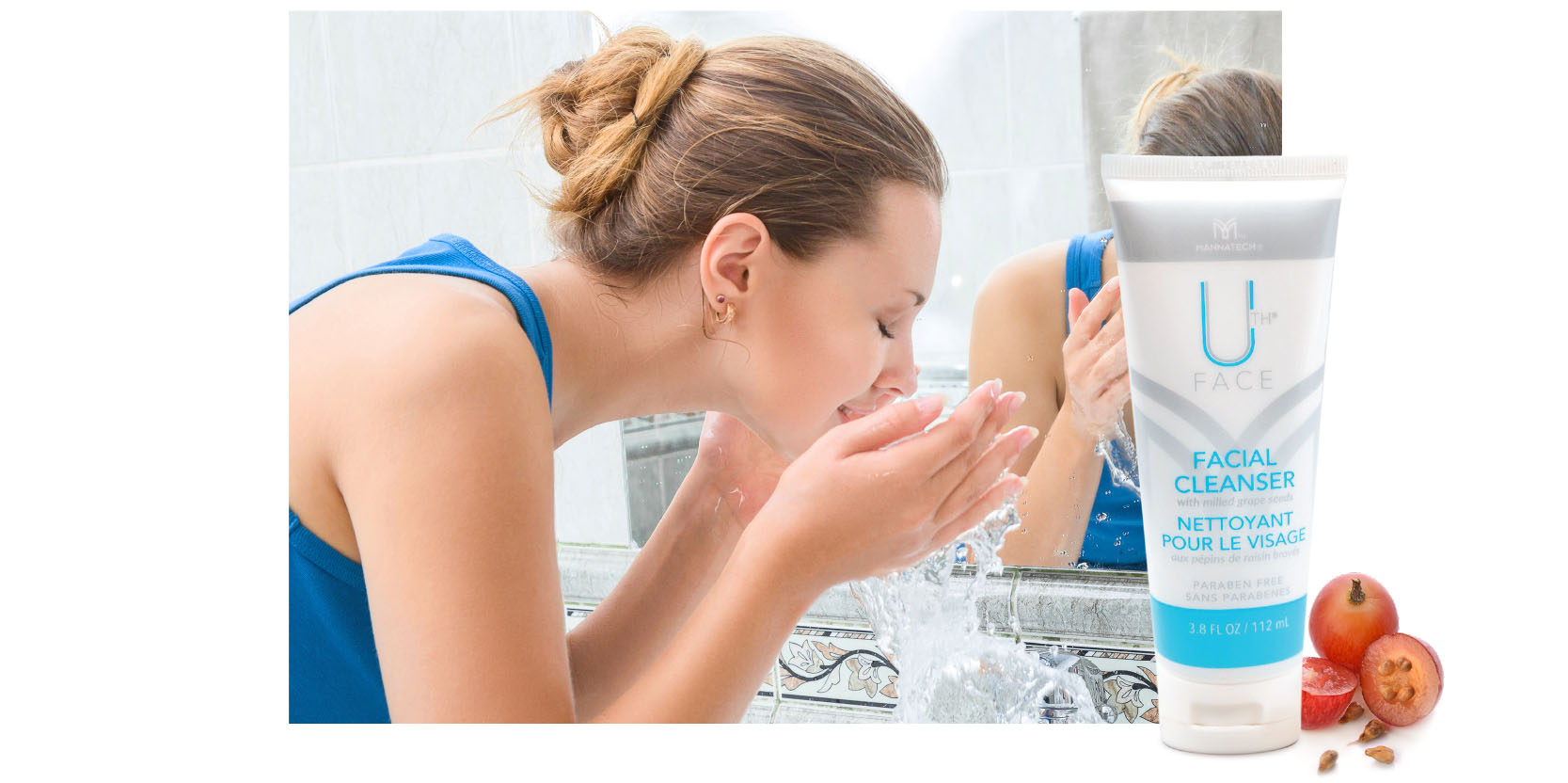 Grape Seeds: Nature's Exfoliator
Grapes not only produce one of life's finest pleasures—wine—they can also unlock your skin's full potential! The skin-beneficial compounds in grape seeds (called vitis vinifera) are popular in cleansers and scrubs, due to their natural ability to safely exfoliate and polish skin, helping your skin look smoother and more youthful over time. Not only are grape seeds biodegradable, but they are also high in antioxidants that may help reduce signs of aging while improving the texture of your skin.
You already know that taking a few minutes to exfoliate your skin on a regular basis can have dramatic effects on your appearance. What you might not know is that when you exfoliate, you remove dead cells before they have a chance to adhere to other skin cells that form nasty clogs that can lead to a myriad of skin issues. A long-term exfoliation regimen can also increase collagen production, an essential protein that promotes skin elasticity, minimizing the appearance of fine lines and wrinkles.1

Why Uth Facial Cleanser?
Because nothing feels better than a fresh, clean,hydrated face right before bedtime.
It is skillfully formulated with milled grape seeds that gently exfoliate while removing dead skin cells. Our gentle, light, non-drying formula removes oil, makeup, and allergens to reveal a clean, hydrated and refreshing feel. Natural ingredients like our exclusive Costa Rican Aloe vera and sunflower oil soothe and hydrate the skin, leaving your skin feeling smooth and polished, while revealing your brilliant, youthful glow!
---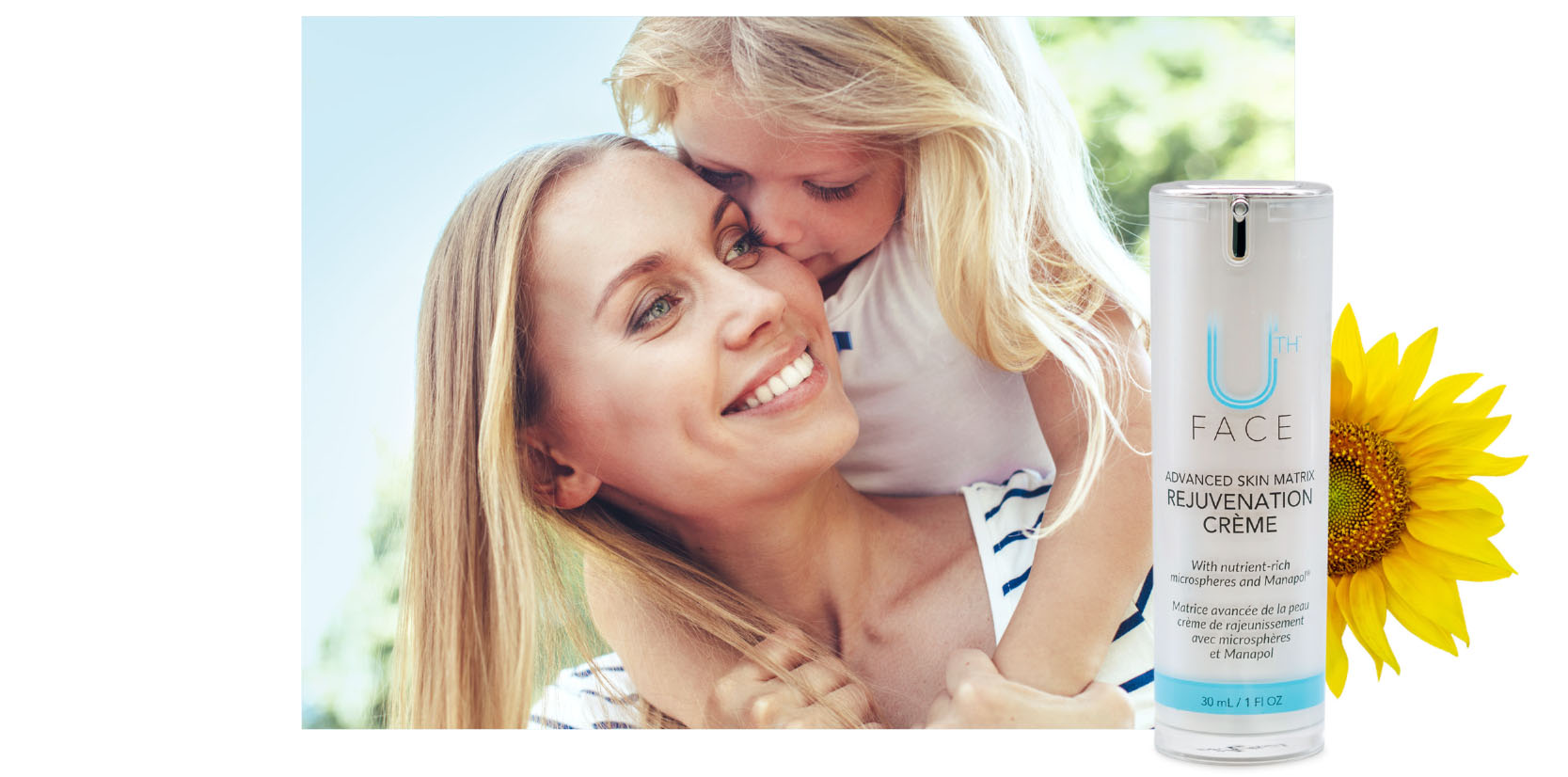 Achieve Radiant,Healthy-Looking Skin—Naturally
Fine lines, wrinkles, and loss of firmness—these visible changes are the first signs that our age is catching up with us. We wish we could stop the aging clock, so what's a girl supposed to do?
With Uth Skin Rejuvenation Crème, you have the ability to fight the signs of aging at a deeper level. It includes premium Costa Rican Aloe vera, which is proven to spark your skin's natural ability to reduce the appearance of lines and wrinkles. Our proprietary herbal component also includes jojoba, sunflower seed and grape seed, which help reduce the appearance of fine lines and wrinkles, while protecting against future damage associated with aging.‡

Why Uth Skin Rejuvenation Crème?

Because in the end, looking a little younger is all you are asking for, right?
While the need for hydration is essential for healthier looking skin, products that can penetrate deeper than surface level will maximize your skincare routine potential. Our Uth Skin Rejuvenation Crème is a patented, exclusive lightweight formula with a time-released delivery system that provides nutrients to the deepest layers of skin. You will feel safe and confident knowing that your skincare routine will make a difference for a fresher, more youthful looking appearance!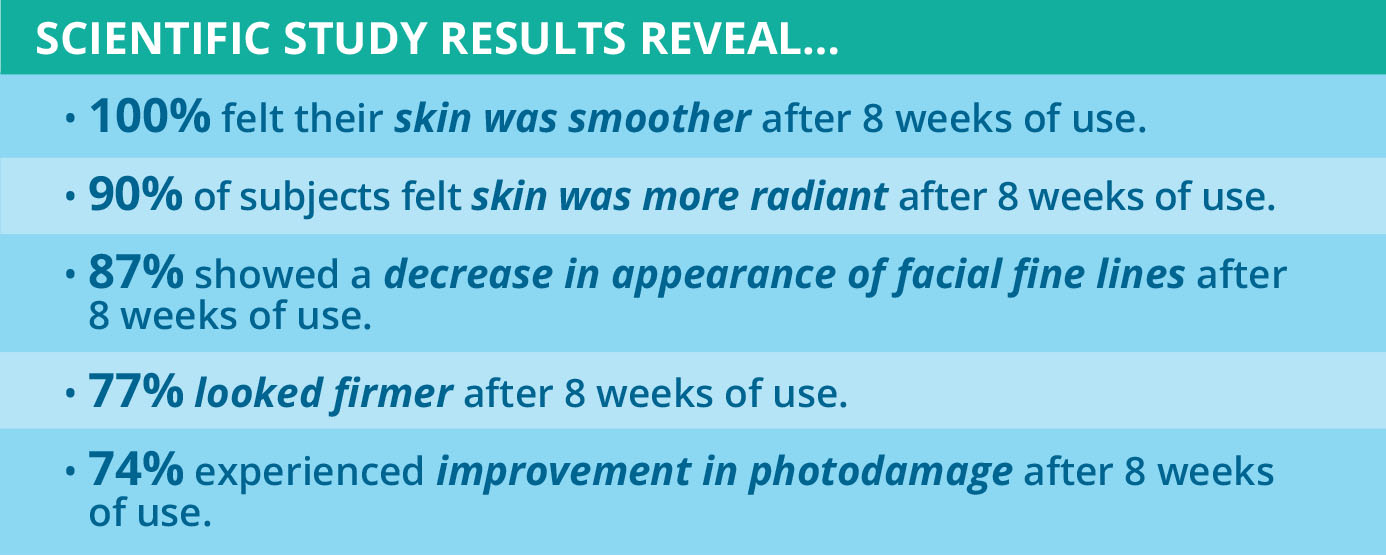 ---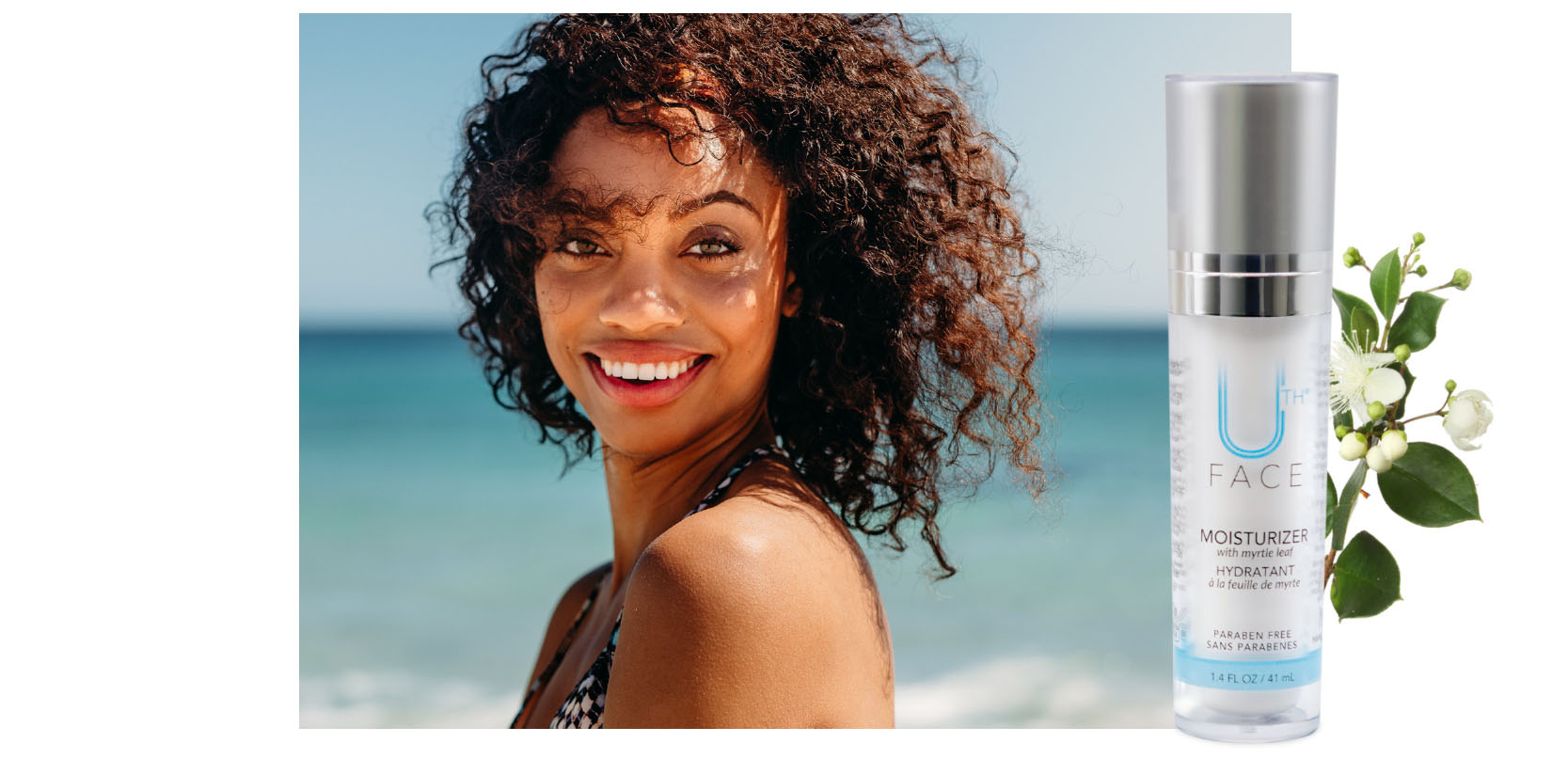 For Dewy, Youthful Looking Skin
Your skin absorbs whatever you put on it, and all the moisture in the world cannot compensate for a weak skin barrier. That's where sodium hyaluronate comes in. It's a naturally occurring substance crucial in helping protect the skin barrier and preventing moisture loss.
Because of its lower molecular weight, it can penetrate deeper into the skin, improving hydration to the underlying skin layers. When applied with sunflower oil—known for giving long-lasting moisturization for up to 24 hours—this powerful duo of ingredients can help your skin look smooth and youthful.2
Vitamin E also plays an essential role in cell function and overall skin health. It's also an antioxidant, making it effective at combating the effects of free radicals produced by toxins in our environment.3

Why Uth Moisturizer?

Because radiant looks fabulous on you!
We tailored Uth Moisturizer to cultivate a healthy, youthful balance of moisture while strengthening the skin barrier. Gentle enough for everyday use, it delivers all-day moisture and improves both skin texture and tone while revealing a more youthful, radiant you!
Uth Moisturizer is created from an exclusive blend of lavender extract, sunflower seed oil, and myrtle leaf extract to provide needed ultra-hydration to calm, plump and firm. Infused with the antioxidant vitamin E, our formula can restore youthful tone and texture for visibly transformed skin.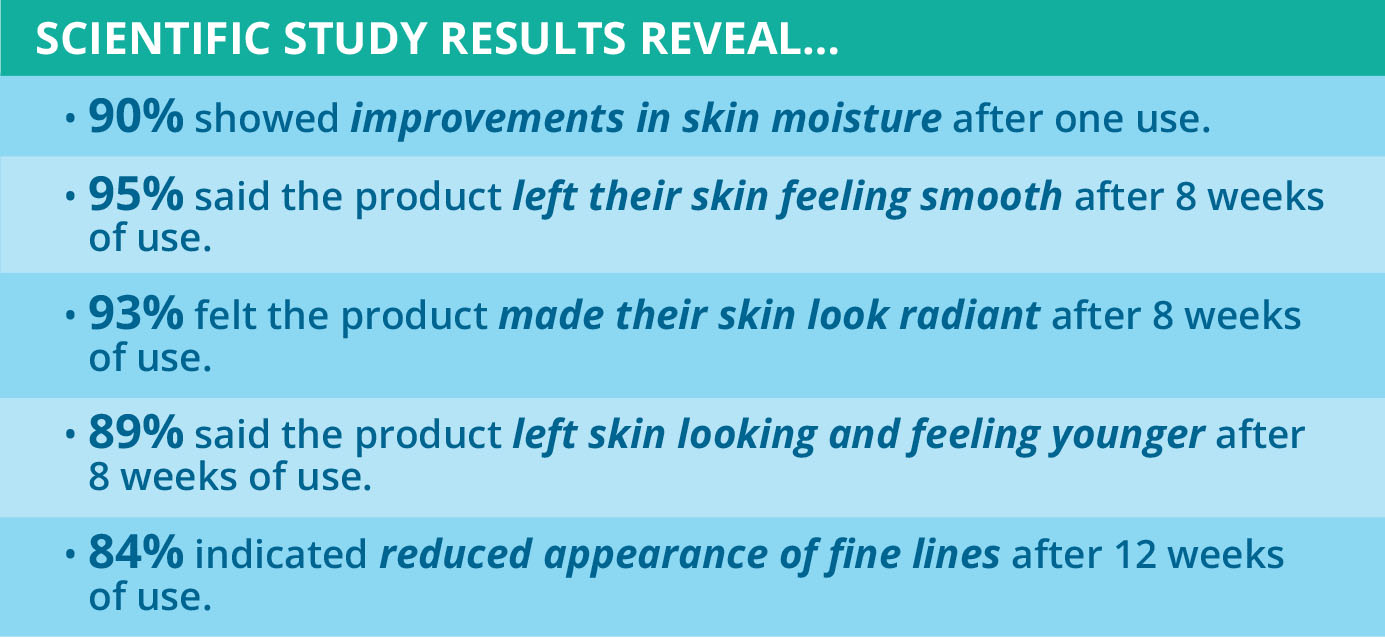 ---
An Essential Part of Your Daily Skincare Regimen!
Uth's easy, three-step system of Uth Facial Cleanser, Uth Skin Rejuvenation Crème, and Uth Moisturizer utilizes a strategic blend of science and nature to cleanse, revive and moisturize your face.
To support healthy skincare and general wellness, add Uth Facial Cleanser, Uth Skin Rejuvenation Crème, and Uth Moisturizer to your Monthly Subscription today!

---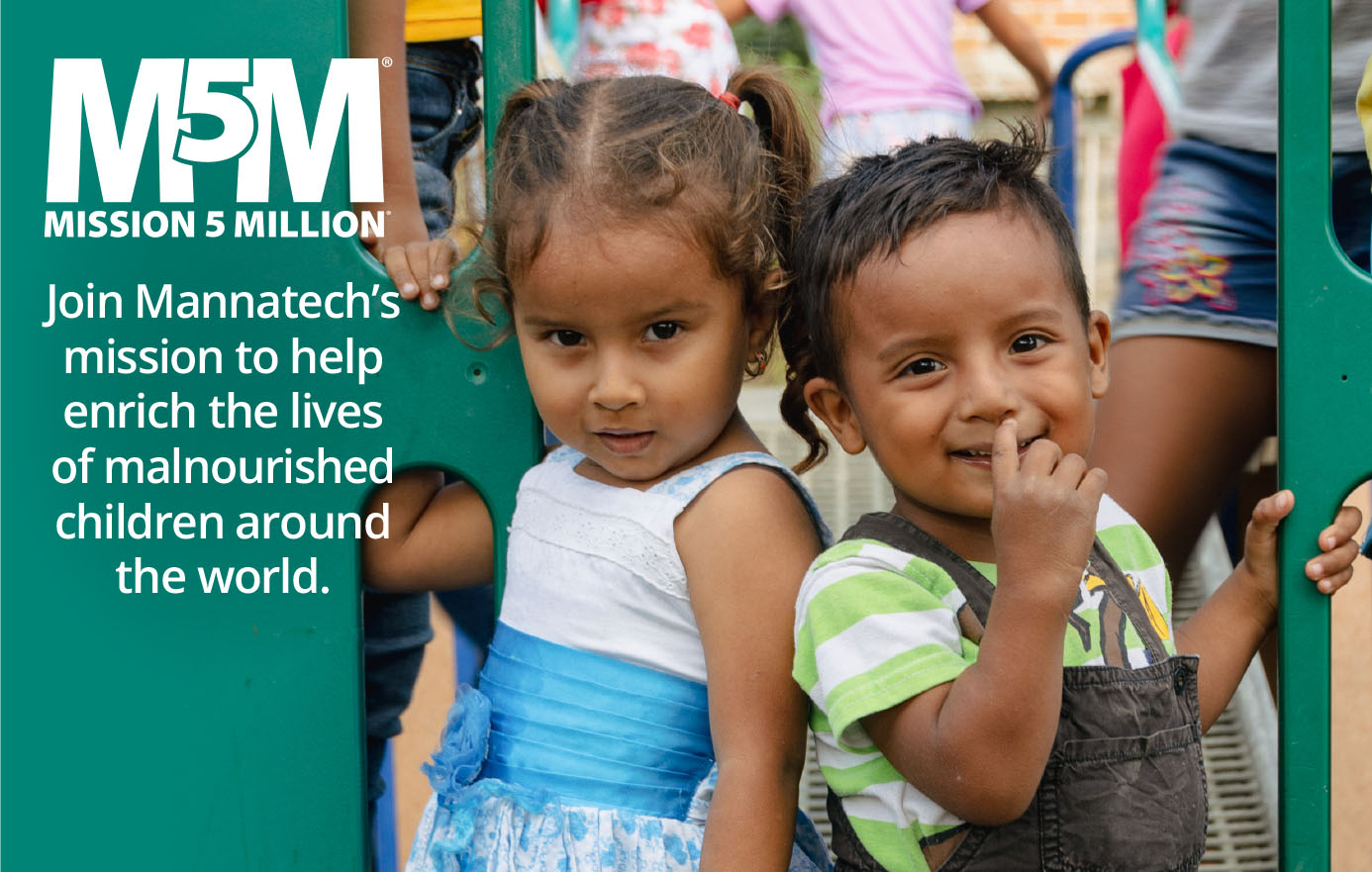 A healthy blend of vitamins and minerals is important for children everywhere. However, many of the foods being given to those in underdeveloped countries are not meeting the minimum nutritional criteria. Your participation in the M5M program makes it possible for us and our partners to provide nutrients to enrich the lives of children all over the world. 

1 https://www.healthline.com/health/beauty-skin-care/meaning-of-exfoliating#benefits
2 https://www.healthline.com/health/beauty-skin-care/sodium-hyaluronate
3 https://www.healthline.com/health/vitamin-e-for-skin
† Based on a 12-week study by Stephens & Associates, Carrollton, Texas; funded by Mannatech, Incorporated.
‡ Results and timing vary. It is recommended to use product for 8 weeks for optimal results.