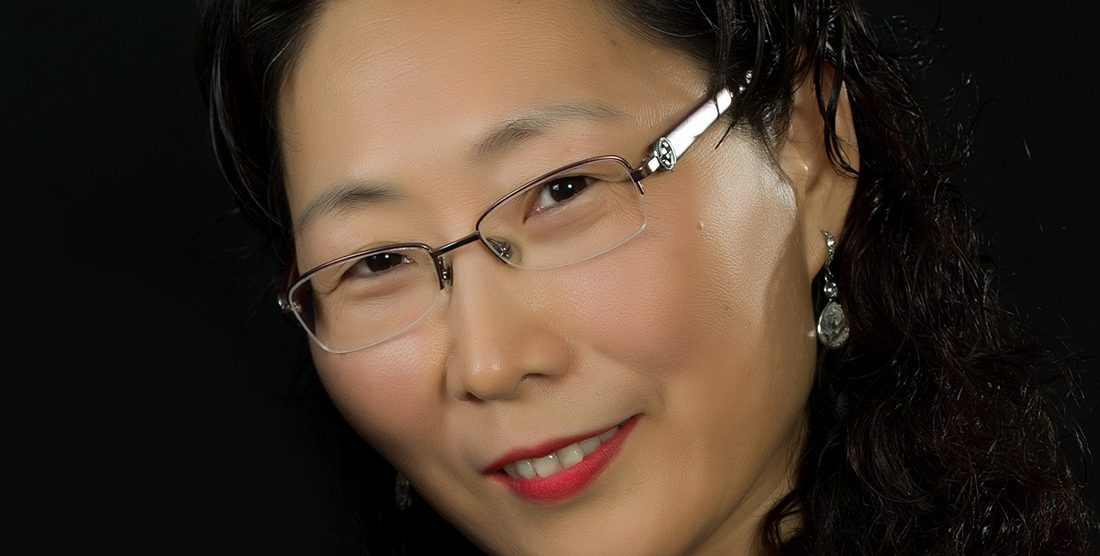 How to Build Your Business and Motivate Teams
"Leaders know the importance of maintaining harmony and cooperating as a team."
Julia Zhu from the May Ty team investigates why leadership is a critical part of team building and how it makes all the difference in increasing sales profits.†
What are the traits of a good leader? Watch Julia now to find out (with English subtitles) .
Here are Julia's 3 principals for good leadership skills:
Leaders develop their ability to complete tasks.
Leaders create quality throughout.
Leaders know how to forge solid connections.
A few top leadership traits include being honest, genuine, reliable, humble and the having the ability to lead with vision. "Good leaders," says Julia, "Create win-win situations for everyone."
†Building a business takes time and a lot of hard work. All commissions and bonuses are earned through the sale of Mannatech products. Mannatech does not guarantee the amount of income or incentive rewards, if any, that an Associate participating in the Mannatech business will generate. As with any business, each Associate's business results may vary and will be based on, among other factors, the Associate's effort and skill, the customer base available to him or her, and the time devoted to the business.
---
如何开拓业务和激励团队
"领导者知道保持和谐及团队合作的重要性。"
May Ty 团队的 Julia Zhu 分析了领导力为何是团队建设的关键,以及领导力如何在增加销售利润方面发挥着重要作用。†
优秀的领导者有什么特质?访问 Julia 的点播视频(含英文字母)了解详情。https://mannatechvideos.wistia.com/medias/5ssnlwhyzp
以下是 Julia 获得优秀领导技能的 3 大原则:
领导者要培养自己完成任务的能力。
领导者要始终追求品质。
领导者知道如何建立稳固的关系。
一些顶级领导者具备的特质包括诚实、真诚、可靠、谦逊以及以远见卓识的领导能力。Julia 表示,"优秀的领导者会为每个人创造双赢的局面。"
†开拓业务需要付出大量时间和辛勤劳动。所有佣金和奖金均需通过销售美泰产品才能获得。美泰并不能保证参与美泰业务的经销商都将获得期望的收入或激励奖。每位经销商的业务成果可能各不相同,除了其他因素之外,主要取决于经销商的努力程度和所具备的技能、可供开发的客户群,以及在业务上投入的时间多寡,这与开展其他任何业务一样。
---
Cómo construir tu negocio y motivar a los equipos
"Los líderes conocen la importancia de mantener la armonía y cooperar como equipo".
Julia Zhu del equipo May Ty investiga por qué el liderazgo es una parte crítica de la construcción de negocios y de cómo hacer una diferencia en incrementar las ganancias provenientes de las ventas.†
 ¿Cuáles son las características de un buen líder? Accede al video de Julia (con subtítulos en inglés) para saber cuáles son. https://mannatechvideos.wistia.com/medias/d970kjwpau
Aquí están los 3 principios de Julia para las habilidades de buen liderazgo:
Los líderes desarrollan la habilidad para completar tareas.
Los líderes crean calidad en todo momento.
Los líderes saben cómo crear conexiones sólidas.
Algunas de las principales características del liderazgo incluyen: ser honestos, auténticos, confiables, humildes, y tener la habilidad de dirigir con visión. "Buenos líderes," dice Julia, "crean situaciones en las que todos ganan".
†Construir un negocio toma tiempo y mucho trabajo duro. Todos los bonos y comisiones se ganan a través de la venta de productos Mannatech. Mannatech no garantiza una cantidad de ingreso o recompensas de incentivo, si existieran, que un Asociado participando en el negocio Mannatech puede generar. Como en cualquier negocio, los resultados del negocio de cada Asociado pueden variar y se basarán, entre otros factores, en el esfuerzo y habilidad del Asociado, la base de clientes disponible para él o ella, y el tiempo dedicado al negocio.
---
비즈니스 구축 방법 및 팀에 동기부여하기
"리더들은 화합을 유지하고 팀으로 협력하는 것의 중요성을 알고 있습니다."
메이 티 팀의 줄리아 주는 리더십이 팀을 만드는데 중요한 부분인 이유와 판매 수익 증가에 어떻게 큰 차이를 가져오는지 조사합니다.†
좋은 리더의 특성은 무엇일까요? 줄리아의 온디맨드 비디오(영어 자막)에서 확인해보십시오 https://mannatechvideos.wistia.com/medias/nadpj70v2a
여기 좋은 리더십 기술을 위한 줄리아의 3가지 원칙이 있습니다.
리더는 임무를 완수하는 능력을 개발합니다.
리더는 전체적인 수준을 높입니다.
리더는 견고한 연결을 만드는 법을 알고 있습니다.
최고의 리더에 해당하는 몇 가지 특성에는 정직, 진실, 겸손 그리고 비전을 가지고 이끄는 능력이 포함됩니다. 줄리아는 "좋은 리더" 란 "모두를 위한 윈-윈 상황을 만든다" 라고 말합니다.
†비즈니스 구축은 많은 시간과 노력이 드는 일입니다. 매나테크 제품 판매를 통해 모든 커미션 및 보너스를 받을 수 있습니다. 매나테크는 매나테크 비즈니스에 참여하는 어소시에이트가 생성할 수 있는 소득이나 인센티브 보상 금액을 보장하지 않습니다. 모든 비즈니스와 마찬가지로 각 어소시에이트의 비즈니스 결과는 여러 요소, 어소시에이트의 노력과 기술, 고객이 이용할 수 있는 기반 및 비즈니스에 소요한 시간에 따라 달라질 수 있습니다.