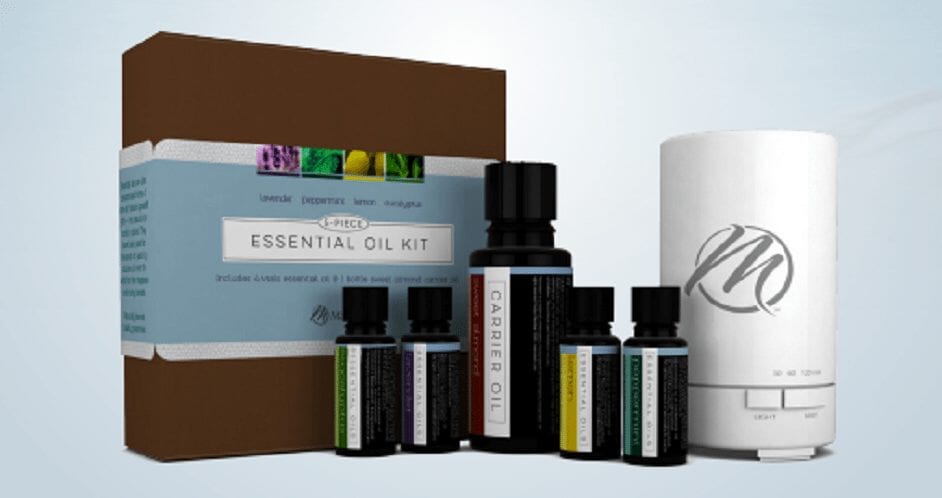 How to Pair Mannatech 100% Essential Oils™ with Other Core Products You Love
Mannatech 100% Essential Oils line makes the perfect gift for loved ones this holiday season! But did you know that these oils can be paired with many of Mannatech's existing products to further support your health and wellness?
At the October Saturday Training Meeting, Mannatech's Director of Skin Care, Tammie Mayer, and Mannatech's Director of Clinical Research and Scientific Affairs and staff member of Mannatech's Scientific Advisory Board, Dr. Rolando L. Maddela, MPH, CCRP, discussed how the Mannatech 100% Essential Oils line is designed to complement the trusted Mannatech supplements that support consumers' wellness on a daily basis. Essential oils are not dietary supplements and therefore cannot have structure and function claims.
How do they complement each other? Understanding and knowing the compliant claims of Mannatech products can help you tie each product's benefits to a particular essential oil. Mannatech's compliant product claims can be found by visiting MannatechScience.org.
Dr. Maddela points out a few examples:
Mayer points out how the oils can be used to support Mannatech's skin care products:
The lavender and lemon essential oils are a great addition to Mannatech's Generation Ūth™ skin care system, which includes the Ūth Cleanser, Ūth Rejuvenation Crème and Ūth Moisturizer. The essential oils can be used for both their aromatherapy benefits, as well as their soothing, calming and conditioning properties.
Both lavender and lemon essential oils are also great additions to the Mannatech LIFT™ Body Crème and Emprizone® Gel, for their aromatherapy and conditioning benefits.
Be sure to order your Mannatech 100% Essential Oils kit and diffuser today, before they're gone! The kit includes five oils, lavender, lemon, peppermint, eucalyptus, a sweet almond carrier oil and a brochure. Associate Price: $74.99. Member Price: $79.99. Item #91101. For the diffuser, sold separately, order item #1413201. Associate Price: $29.99. Member Price: $29.99. Not for resale in Canada.
The oils and the kit are available for one-time and auto orders for both Associates and Members. Both are also available for loyalty redemption orders and for custom packs.
Be sure to stay tuned for more information on other upcoming holiday products and promotions! Mannatech will reveal new promotions at the Tuesday Night Live on November 10 at 7:30 p.m. CST. Be sure to join us in-person or via live stream at MannatechLive.com.