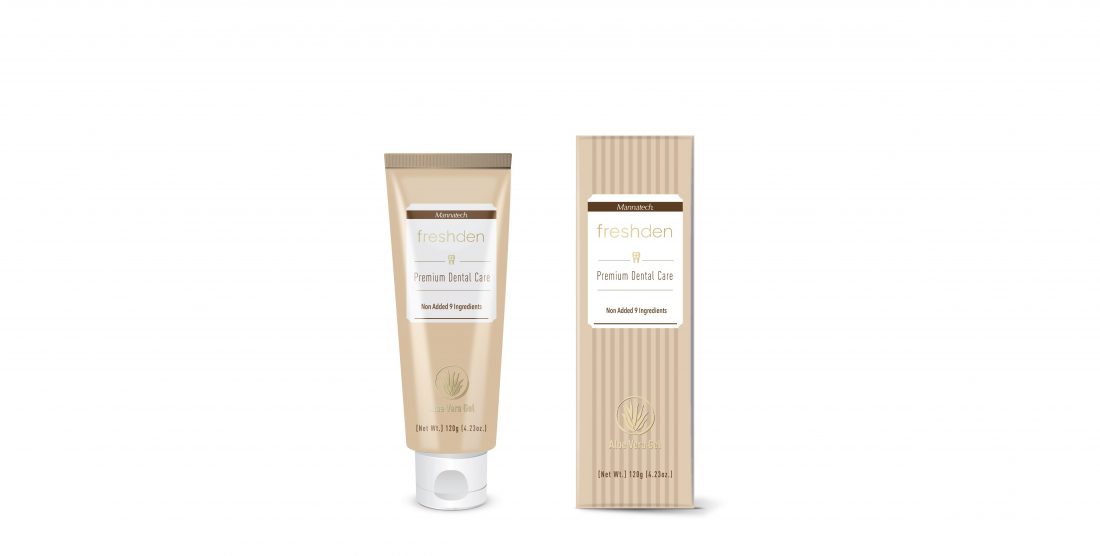 Mannatech Korea Launches Freshden Toothpaste Containing Natural Ingredients
Mannatech Korea officially launched a new, premium dental care product, Freshden™ toothpaste, exclusively for the Korea market during its Asia MannaFestSM event in Seoul on October 31.
Mannatech's Freshden toothpaste contains natural ingredients which help fight plaque and promote healthy gums, teeth and fresh breath.* This toothpaste is paraben-free and contains no fluorine, artificial coloring or flavoring agents, ethanol or artificial sweeteners.
"Freshden toothpaste is an exciting, revolutionary new Mannatech product that we are thrilled to launch in Korea," said Regional President of Asia, Patrick Park. "Dental health is often overlooked, but it is an important indicator of overall health and wellness. Freshden is a product that is truly perfect for everyone looking for a lasting smile. We look forward to seeing this product take off in Korea and help our Associates expand their Mannatech businesses."
Natural ingredients in Freshden toothpaste include spearmint, lavender oil, grapefruit seed extract, rosemary extract, pomegranate extract and aloe vera gel, which soothes oral cuts, sores and abrasions. It also includes a natural foaming agent derived from coconut, making this toothpaste gentle, mild and perfect for people with sensitive teeth or gums.
Freshden toothpaste was launched during Mannatech's Asia MannaFest event. The toothpaste was made available to order on site, and is exclusive to the Korea market.
For more information on Freshden toothpaste, please visit kr.Mannatech.com.
*Product claims are specific to Korea Freshden toothpaste formulation.