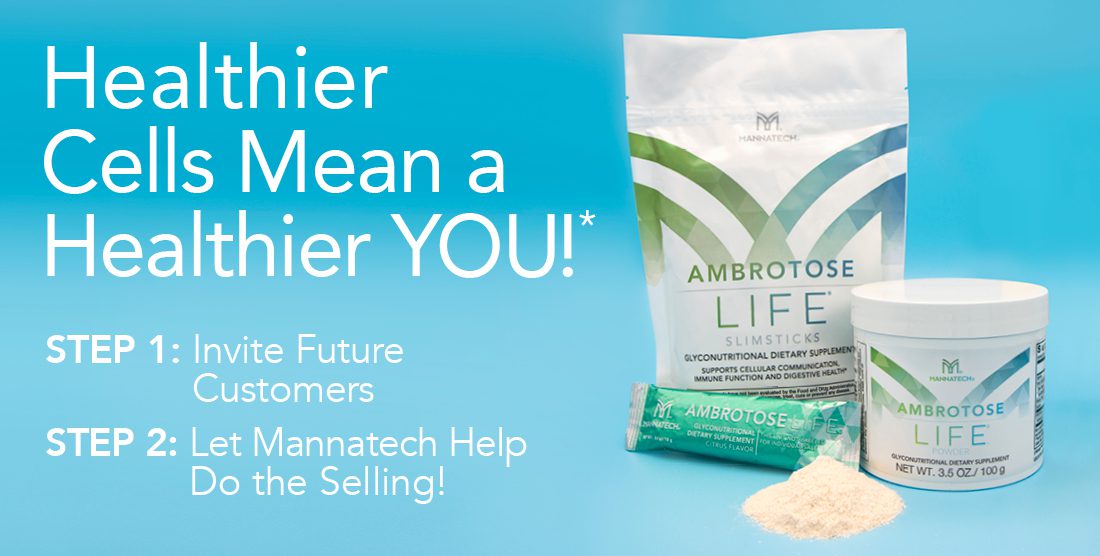 Impacting a Wide Spectrum of Health*
We will be hosting our last few online Mannatech "Weekly Product Focus" events. These events are designed to help you close more sales!
Healthier Cells Mean a Healthier YOU!*
WHAT: Ambrotose LIFE Product Focus Event
WHEN: Wednesday, Nov 17 – Starting at 12:00 PM CST and available until 11:59 AM CST on Wednesday, Nov 24
WHERE: Stream from Your Personal Mannatech Website
Here's How It Will Work:
INVITE – Simply invite your prospects to a short, 15-20-minute online product presentation held on WEDNESDAY at 12 PM CST.
LEARN – Your future customer will learn about a single Mannatech product each week from Dr. Nugent and other product experts.
BUY – Each week, there will be a special offer for NEW customers who make a purchase during the event.
What if my prospect can't attend?
Unfortunately, the special offer for new customers is exclusive to the event. However, there will be a one-week window to watch the presentation and place an order (from Wednesday 12 PM to the following Wednesday 11:59 AM CST).
We will post the presentation to the Mannatech+ App (1-2 days following the event) to make it easy for you to share it to other guests. You may also consider sharing with them a 10% off coupon code. As an Associate, you can login to your back office and click on "My Business" then "Discount Codes" to locate your personal discount codes. These codes are intended to help you provide a new customer or associate an additional incentive in placing their first order.
Schedule of Upcoming Product Events
The corporate team wants to make it easy to invite your prospects and have created a tools and training document that includes social media assets you can share, sample scripts and more. Download: https://library.mannatech.com/download/12100
Make Sure You Have the Mannatech+ App Installed on Your Phone!
*These statements have not been evaluated by the Food and Drug Administration. This product is not intended to diagnose, treat, cure or prevent any diseases.