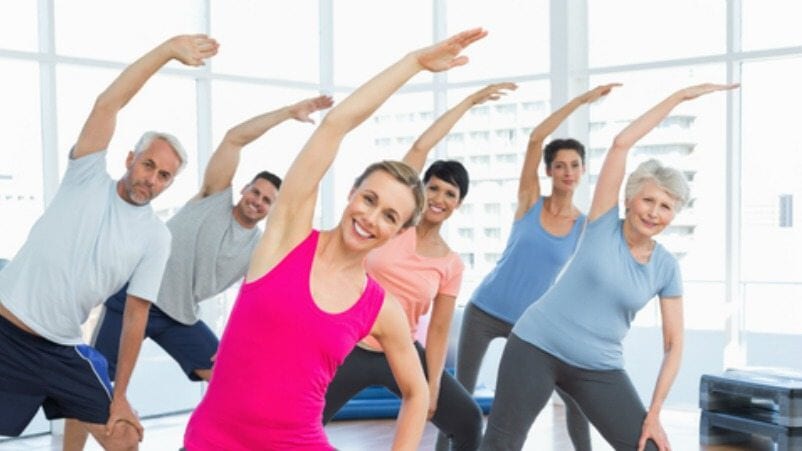 Improve Your Overall Health by Working Out
With summer right around the corner, many people are looking for quick and easy ways to get in shape for swimsuit season. But did you know you can improve your figure and your overall health at the same time?
The CDC says adults should exercise moderately for two-and-a-half hours per week and engage in vigorous activity for an hour and 15 minutes. However, researchers found that adults only do 17 minutes of fitness activities per day.
Mannatech has outlined some of the benefits of working out:
Maintain a healthy weight – Beginning a workout regimen can not only help people lose weight and inches, but regular exercise is also beneficial for keeping the weight off and maintaining your new, healthy figure. Keep up the hard work to maintain the body you've worked so hard for!
Improve your mood – Exercise releases feel-good neurochemicals such as serotonin, dopamine and norepinephrine which can help improve your mood and self-esteem. Who doesn't want to feel happy?
Reduce stress – Let off a little steam. Working out gets your blood pumping and heart rate up, and it's a great outlet to release any built up stress or anxiety you might be holding onto. Going for a walk or riding your bike can help you clear your mind, collect your thoughts and get a fresh perspective on your day.
"There are numerous benefits to incorporating a regular workout routine into your weekly schedule," said Dr. Robert Sinnott, CEO and Chief Science Officer at Mannatech. "Getting regular exercise is just as important as getting proper nutrition through a balanced diet. For many people, getting started with a workout regimen is the hardest part. But once you get past that initial challenge, you will understand how exercise can change your life and the amazing benefits it has on your body."
Mannatech offers several weight and fitness products including its SPORT™ capsules, which helps maintain existing normal blood sugar levels and supports carbohydrate utilization.* With proper diet and exercise, OsoLean® powder can help you lose fat and inches, while maintaining lean muscle.*