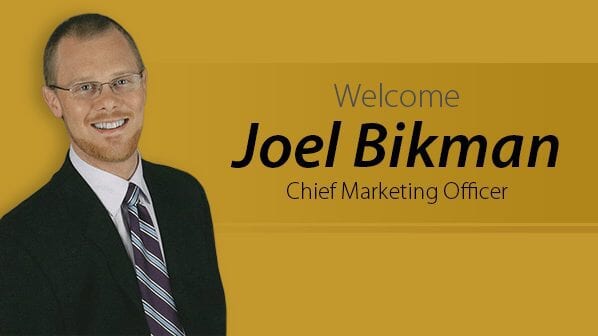 Meet Joel Bikman, Mannatech Chief Marketing Officer
On Monday, May 19, Mannatech issued a press release making some exciting executive announcements. You can view that Mannatech release here.
But we thought we'd give you a deeper look at the newest member of the Mannatech team, our new Chief Marketing Officer, Joel Bikman.
Finding someone with a wide range of marketing experience within the direct sales industry is often a chore. Joel brings a breadth of knowledge in the marketing and communication space, having worked for several nutritional companies within direct selling. Prior to working within direct sales, Joel began his career working with an impressive list of marketing agencies. He's bringing a truly balanced expertise to Mannatech that is sure to make a difference for our global Associate base.
In addition, the press release announced the new roles for Bob Adam and Terrie Bayless, longtime Mannatech employees. As previously shared on AllAboutMannatech.com, Bob is taking on the role of General Manager, U.S. Sales, and Terrie is taking on the role of Assistant General Manager, U.S. Sales. You can read more about their responsibilities in the press release.
As quoted in the press release, Dr. Sinnott had this to say about these new additions and roles: 
"As Mannatech continues to evolve and increasingly dedicate itself to our Mission 5 Million℠ movement, it's important to align the corporate organization and support our Independent Associates in a way that moves our vision forward as effectively and efficiently as possible," said Dr. Robert A. Sinnott, CEO and Chief Science Officer. "I'm honored to add Joel Bikman to our team. His expertise in both marketing and direct sales provides a true advantage for Mannatech for the future. I'm also pleased to have Bob Adam and Terrie Bayless step into new roles, where they can exercise not only their professional knowledge and leadership, but also their heart for and experience with Mannatech and its Associates in more influential ways."
Be sure to welcome Joel if you run into him at an event or on calls. And be ready for Mannatech to take its marketing efforts to a whole new level.