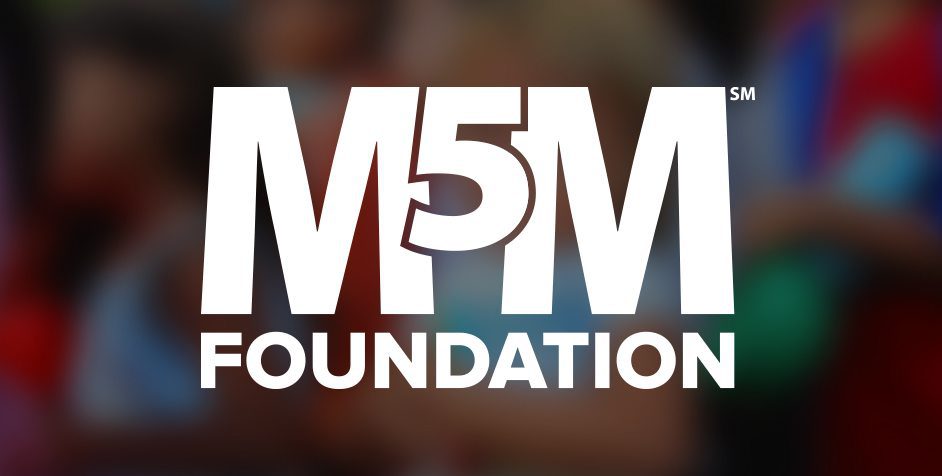 M5M℠ Foundation Frequently Asked Questions
Mannatech would like to extend a big thank you to all who donated directly or indirectly to the M5M Foundation in 2016. Soon we will be able to report the total donation of our nutritious PhytoBlend™ powder for the year as well as recap our activity. Our efforts to fight childhood malnutrition around the world are supported by your passion and generosity, and we simply could not do it without you.
As you share about the M5M Foundation with your friends and family, you may receive some questions that you are unsure how to answer. Please see our FAQ below as a resource to help you share the incredible work we are doing by supporting the M5M Foundation.
What is the Mission 5 Million℠ Program?
Mannatech's M5M℠ program is simple yet powerful. You consume the products you need, and Mannatech helps a child in need. For every purchase of Mannatech products, a donation is made to the M5M Foundation to go towards the purchase of PhytoBlend powder to help nourish children in need.
Which Mannatech products generate a donation to the M5M Foundation?
All Mannatech finished product sales generate a donation to the M5M Foundation.
What is the M5M Foundation?
Founded in 2015, The M5M foundation is a certified 501(c)(3) non-profit charity organization. The M5M Foundation's mission is to combat the effects of global malnutrition by providing food-sourced supplements to children in need. Please go to M5MFoundation.org for more information.
Can I give money and/or product directly to the M5M Foundation?
Yes, you can donate money online at M5MFoundation.org. We are not set up to receive product donations but hope that in the future we can incorporate this capability.
Where are the orphanages/organizations that the M5M Foundation supports?
The M5M Foundation supports orphanages and organizations around the world. US, Mexico, Guatemala, El Salvador, Honduras, Nicaragua, Colombia, China, Taiwan, Philippines, Nepal, India, Indonesia, Kenya, Uganda, Zambia, Tanzania, South Sudan, South Africa and Haiti.
I know an orphanage/organization that could benefit from improved nutrition. What can I do?
With the expected growth of Mannatech's M5M program, the M5M Foundation hopes to expand the number of orphanages and organizations supported. For more information regarding nominating an orphanage or organization, please contact Sarah Bowen, Executive Director of the M5M Foundation, at SBowen@M5MFoundation.org.
What is malnutrition?
Malnutrition is caused by an improper or insufficient diet. It is most often referred to as under-nutrition resulting from inadequate consumption, poor absorption, or excessive loss of nutrients. Malnutrition greatly weakens the body's immune system, which can lead to extreme consequences. Orphans are particularly vulnerable to the devastating effects of malnutrition.
What causes a child to become malnourished?
Children become malnourished when they don't receive the adequate nutrients their bodies need to maintain health.
Why aren't most relief foods correcting the problem?
Current food programs are mainly cereal-based and lack many of the nutrients young children need. According to the international relief organization, Doctors Without Borders, food is not enough. In fact, these fortified, blended flours no longer meet the minimum nutritional criteria for young children set by experts at the World Health Organization. In other words, filling a child's stomach not only fails to correct the problem, but it serves as only a temporary fix to a much bigger problem.
What are some ways to help fight malnutrition?
Experts agree that proper nutrition supports the body's ability to defend against disease and illness. Children suffering from malnutrition need more natural, nutrient-dense foods to best support their nutritional needs. Recent advancements in hydroponically grown vegetables are an example of how science can provide new sources of standardized, plant-based nutrients that can meet this need. The M5M Foundation can supply children with PhytoBlend powder, a multivitamin and mineral blend based on Real Food Technology® solutions that can be added to virtually any type of daily meal.
†The M5M Foundation is an independent organization. It is not owned or operated by Mannatech, Incorporated.