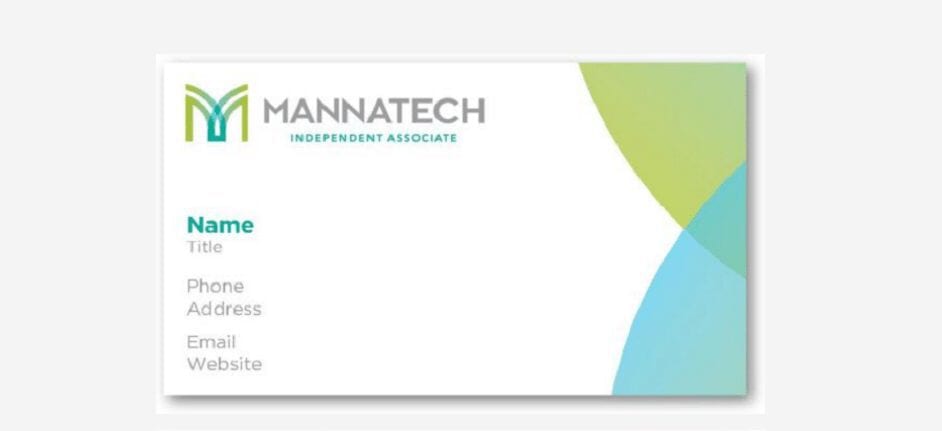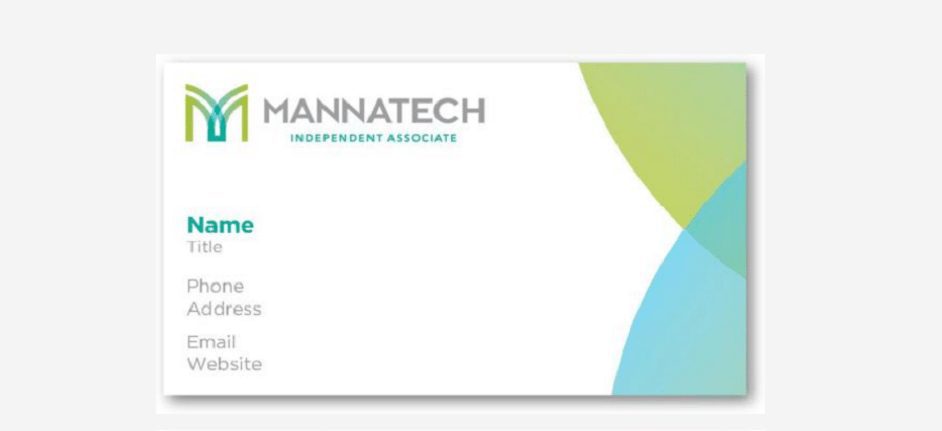 Tips: Make Your Business Boom with New Business Cards
Be sure you take advantage of the new Mannatech business cards, which are professional, polished and come with the new Mannatech branding. These cards let you customize the look and feel you want so that you can leave behind a piece of your Mannatech business with every prospect, customer or person you meet.
Mannatech's new business cards offer a variety of benefits:
Include official logo and brand colors
Perfect for on-the-go
Take them with you in your purse or wallet
Leave them behind at the gym
Pass them out at the grocery store
Share them with your church group
Hand them out to set up a meeting
Customizing your business card is easy:
Visit MannatechTools.com or click here
Choose which business card format you like best
You can even add your headshot photo
Choose from a variety of options that include Mannatech, M5M℠ Foundation and even TruHealth™ imagery
Enter your contact information
Select the quantity of cards you would like to order
Business cards start at as little as $39.99 for 250 cards. Get yours today! Be sure you take advantage of this incredible tool that will help you as you grow your Mannatech business. Order cards for yourself and make sure you share this update with your downline.