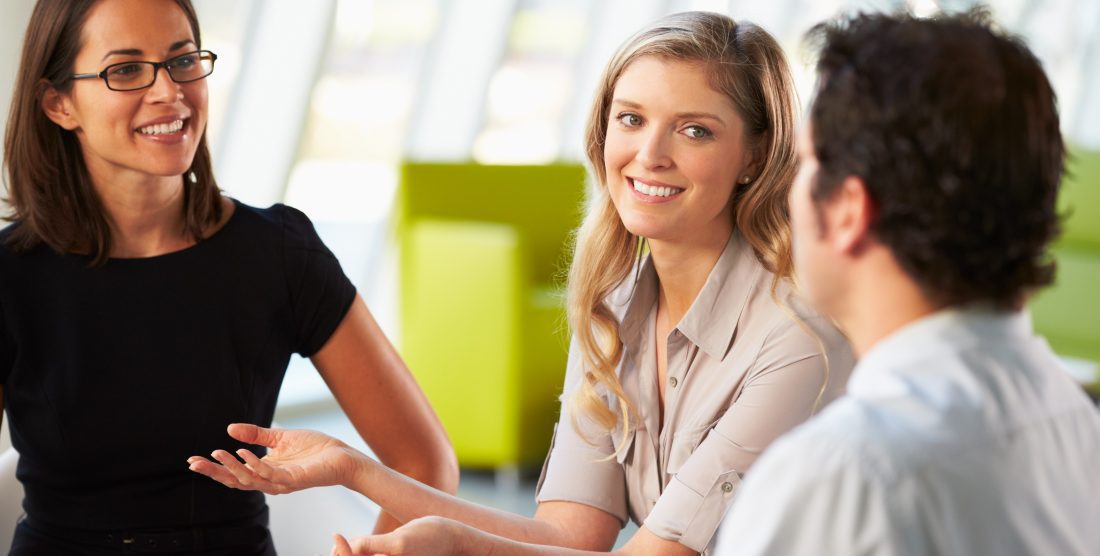 Mannatech's Secret Sauce: Finding Success with the 3-Way Call
Finding the winning path with Mannatech is often based on an individual's strength and work ethic. Mannatech provides many tools to help you create the same thing – success. No matter what path Associates take, there are tools to fit just about anyone and techniques to support individual strengths and personalities. One of those tools is the 3-Way Call, a simple and effective way for an upline and downline to come together and recruit a prospect.
Recently an Associate in Texas, Sharion McGee, explained how using a 3-Way Call with her upline mentor, Merri-jo Hillaker, helped her reach amazing success. Out of 25 3-way calls with prospects, McGee came away with 23 new recruits.
"During these calls, I got to learn by listening to Merri-jo, which was a huge advantage," McGee said. "I stayed close to my mentor which allowed me to learn how to do it myself. Now I'm holding three-way calls with my downline."
This successful use of the 3-Way Call propelled McGee from a start-up Associate to a National Director within 100 days. But what does it mean to have a 3-Way Call?
To help answer that question, Hillaker put together the following tips to help create a successful 3-Way Call:
Set-up
A 3-Way Call is anytime a downline Associate joins one of their upline Associates to help recruit a prospect. This can either be done in person (Associate and upline together), over the phone or even online using video conferencing services such as Skype.
If using a phone, most smart phones are able to conduct a conference call between three or more people. If you'd rather set up a conference call line for participants to dial into, there are plenty of free conference call vendors available, such as FreeConferenceCall.com
Make sure that you have a sent them materials in advance so upline is not "teaching them how to spell Mannatech," a set time for the call has been established, all participants are aware of the time and any materials (call scripts, product and promotion flyers or business opportunity info) you need for the call are close at hand.  We use "Why Mannatech" and "Why Network Marketing Today".
Call Start – Edification
Associates edify each other and the timing of the edification is crucial
Downline always edifies the upline to the prospect when the upline joins the call.  Edifying the upline in advance of the call may cause the prospect to suspect that the upline is a "shark closer"
Upline description to prospect:  a key leader with many years experience; they are very successful, has worked with many people with health challenges, loves helping people, down to earth and loves fun
Downline does not edify the prospect to the upline
Upline edifies the downline at beginning and at the end of the call…not effusive, but honest compliments such as: "You are fortunate to have heard about this from Sarah, she is one of our fastest growing associates;" or "She has an incredible heart to help others achieve their dreams…"
Downline Associate does not talk after the introduction of their upline unless the upline invites them into the conversation, and then only answer that specific question briefly
Even if an upline makes a mistake, you can clarify later.
 Upline's Role
Always start with asking questions, get to know the prospect
Try to get a read on their personality quadrant
Relate in their quadrant with items they would most likely be interested in
Ask about what materials they have looked at with open ended questions

"What did you like the most about what you saw?"
If interested in the business, "what would your life look like if you had unlimited money and time?"

Build your relationship in the call – that comes first!
Posture and body language is everything
Let the materials do the educating
Don't overwhelm them with data or info
The prospect should talk more than you or 50/50
Say their name back to them, it instills confidence and shows your sincere interest, such as: "(Their Name)…Did you have any other questions? Is there anything we missed?"
Always be closing
Use a closing statement if appropriate, such as: "You know, John, I can really see you on our TEAM (team name). You love (identify their interest) and it's a great fit!"
Identify if they are ready to make a decision:

If they are ready, pass them on to downline to get registered
If not ready, then see what they need to make a decision

Book the next "follow up" on this call
Remember: "Have a Meeting, Book a Meeting."
Whether you're an upline Associate or downline Associate, studying these tips can help you master this tool in no time. Now you're ready for a 3-way call!
Go get 'em, Tiger.