My Dream and Hope Achieved Through Mannatech
NAME: Yong Hwang
RANK: Silver Presidential Director
LOCATION: Korea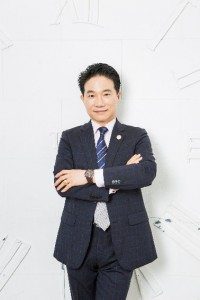 There's a saying that "it's not the strongest who survive, but those who survive are the strongest." Everyone encounters big and small challenges in their lives. The problem lies within how one solves and overcomes these challenges. Silver Presidential Director Yong Hwang's story tells of a man who overcame life's hardships with a special kind of perseverance, and went from a normal office employee to where he is now at Mannatech. Through his story, we can see how he was able to rise above adversity and succeed with Mannatech.
From an office employee to a Mannatech man
Yong Hwang was a worker and a family man with two daughters when one day, without any warning, he got in a car accident. Many things were taken away from him that day. A drunk driver crossed over the median and crashed into his car, and Hwang repeatedly lost and gained consciousness, hovering between life and death. Although he regained his consciousness, his face and entire body were badly injured, which required him to spend the next six months in the hospital undergoing numerous surgeries. His situation did not improve when he returned to work. Due to his faltering health, Hwang was unable to continue working. After his resignation, he devoted himself to rehabilitation through outpatient treatment.
"Because I was out of work, and on top of that, I had to undergo a long period of rehabilitation treatment, my financial situation wasn't good. I had to do something. Just in time, an acquaintance of mine that I had built trust with over the years, introduced me to a company's health foods and network marketing. I jumped into this opportunity thinking I would be able to establish a livelihood for my family here, but it wasn't as easy as I thought."
Although he was determined to "turn a challenge into an opportunity," he was new to network marketing, and lacked understanding. In addition, this supposed "Blue Ocean" industry was really a "Red Ocean," filled with a long list of competitors. As Hwang worked in network marketing at that company for about two years, he came to realize the industry's limits. He was desperately searching for an alternative when he happened across information regarding Mannatech. He actively sought out more information, and was convinced that it was an opportunity that comes once in a century after seeing Mannatech's superior technologies, reasonable compensation plan and future growth potential that was presented to him. Needless to say, he took it.
"What I saw in Mannatech was a 'tremendous opportunity' and an 'infinite future.' At the time, the company wasn't as widely known to the public as it is now, which meant that it was a golden opportunity which would allow me to demonstrate my capabilities. My family and I have taken, used, and experienced all of Mannatech's products, leaving no room for doubt."
Finally achieving his dreams through Mannatech
Hwang applies his motto "do your best in every work opportunity" to his everyday life. And having met a partner as great as Mannatech, he believes that now, more than ever, is when he really needs to give his all. This is the reason why he never misses a group meeting and is dedicated to teamwork.
"Individual capabilities are also important, but what determines an organization's growth is how they harmonize with one another. This is why leaders need to guide their teams through dedication and initiative, and establish a well-fitting system that allows team members to demonstrate their competencies."
Now as a leader, he wants to give only "good things" to his team members. As he grew to his position through a long period of trial and error, he wants his own partners to do business easily, without those hardships. His nature of thinking of others first can be seen in how he sees the world. As a student, he volunteered through missionary organizations, and dreamed of becoming a social worker in the future.
"My dream was very vague. It was 'to live a life of sharing,' but now I am actualizing this through Mannatech. Mannatech's M5M℠ Foundation is an ambitious program that we are promoting that allows me to support children all around the world who are suffering from malnutrition. My mission is to work hard every day to support this cause."
Hwang has overcome life's challenges as he dreamed of becoming a "social business entrepreneur." Now, he has set his horizons beyond Korea and onto the world. He dreams of traveling all over the globe 12 months out of the year, giving support to different partners. He will not stop until he achieves this dream.
Yong Hwang's Vision
Absolute gratitude, absolute positivity – the results derive from your thoughts
Always smile and greet others first – everyone wants you to succeed
Be a good example for others to copy – you can lead your partners to success
The earnings and lifestyle indicated are not necessarily representative of what you may earn or achieve. Your individual earnings and lifestyle as an Associate are strictly dependent upon your respective area, skills, and effort. Mannatech makes no guarantee of earnings or lifestyle.