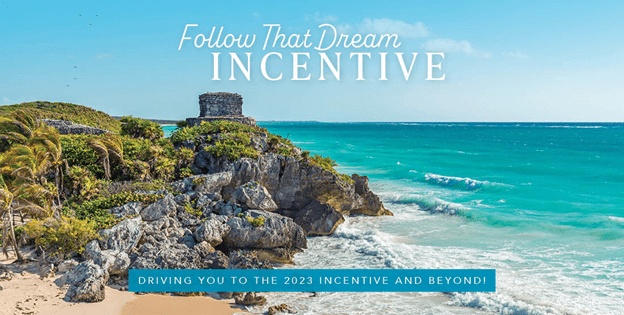 Driving You to the 2023 Incentive and Beyond!
Earn Loyalty Points, Cash, Travel and Excursions (Canada and US only)
We want you to experience your strongest fall of recruiting and customer retention yet – so we are bringing to you an added promotional incentive that supports your business growth, leadership advancement and assists in earning the 2023 Incentive trip.
The three (3) top Winners who earned the most tickets, will earn $1000 in CASH.
What to expect: During this promotion, we have slashed the price to join Mannatech as a New Associate. Associate enrollment fees will be $.93. This is to commemorate the year Mannatech was established in 1993 – 30 years of an amazing partnership with you, our Rockstar's, and our biggest fans.
How long will this promotion last? October 1 – December 31, but the best part is, that we have Special Incentives you can earn within each month of the promotional period. Drawings will be done after the close of each month.
For additional details go to:
English: https://library.mannatech.com/download/14149
Chinese: https://library.mannatech.com/download/14159
Spanish: https://library.mannatech.com/download/14158
Korean: https://library.mannatech.com/download/14155
Japanese: https://library.mannatech.com/download/14160