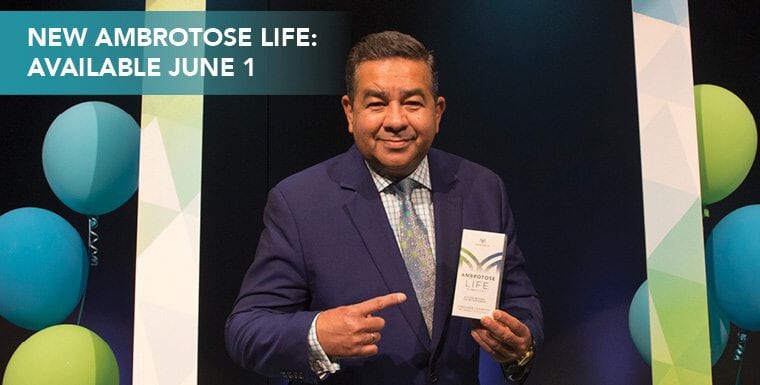 New Ambrotose LIFE™ Product is Just Two Weeks Away ( 中文 / Español)
The wait is almost over! New Ambrotose LIFE, the most powerful Ambrotose® formula ever, was introduced on the stage at MannaFest 2018. It will be available in North America in just two weeks, on June 1. Have you marked your calendar?
Learn more about Ambrotose LIFE!
Not For Resale in Canada
---
等待即将结束!MannaFest 2018 大会中推出了采用目前为止最有效的醣质营养素配方的全新美泰新生代醣质营养素。该产品将于两周后,即 6 月 1 日起在北美洲推出。您已在日历做好标注了吗?
不得在加拿大转售
---
¡La espera ya casi termina! El nuevo Ambrotose LIFE, la fórmula de Ambrotose® más poderosa de la historia, fue presentado en el escenario en MannaFest 2018. Ahora estará disponible en Norte América solo en dos semanas, el 1.o de junio. ¿Ya marcaste tu calendario?
¡Obtén más información sobre Ambrotose LIFE!
No para reventa en Canadá.