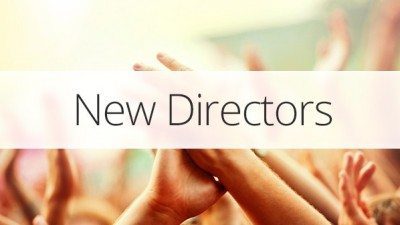 New U.S., Canada, Colombia and Mexico Directors for BP12, 2016
Mannatech is proud to announce the following Associates who, in BP12, emerged as new Leaders! We appreciate your hard work and dedication to your Mannatech business.
Please join us in congratulating Mannatech's new Leaders who continue to help make Mannatech successful. Don't forget to download your Social Media Recognition Badge from the Resource Library and share it with your friends!
---
Nuevos directores en Estados Unidos, Canadá, Colombia y México para el Periodo Comercial 12, de 2016
Mannatech se enorgullece en anunciar que en el Periodo Comercial 12 los siguientes Asociados, ¡se convirtieron en nuevos Líderes! Apreciamos su duro trabajo y dedicación a su negocio Mannatech.
Por favor acompáñanos en felicitar a los nuevos Líderes de Mannatech, quienes continúan ayudando a que Mannatech siga siendo una compañía tan exitosa. No te olvides de descargar tu Credencial de Reconocimiento para las Redes Sociales de nuestra Biblioteca de Recursos, ¡y compártela con tus amigos!
Canada
Executive Directors
Zhong Liang Ding – Surrey, BC
Jian Hong Zhao – Burnaby, BC
Sr. National Directors
Xiao Hui Li – Richmond, BC
National Directors
Jing Lin – Coquitlam, BC
Jun Yi Guo – Burnaby, BC
Xiuying Shi – Burnaby, BC
Shu Min Liu – Burnaby, BC
Jie Feng – White Rock, BC
Regional Directors
Yu Huang – Vancouver, BC
Jia Zheng – Vancouver, BC
Shengli Cheng – Vancouver, BC
Feng Yan Gan – Surrey, BC
Suwen Ding – Surrey, BC
Libin Shao – West Vancouver, BC
Dai Ning Xue – Richmond, BC
Rena K. Lau – Coquitlam, BC
Ge Feng – Surrey, BC
Angela Miao – Vancouver, BC
Lirong Zhao – North Vancouver, BC
Ying Yu – Burnaby, BC
Wen Jiang – Vancouver, BC
Guang Rong Gao – Burnaby, BC
Hong Rui Chen – Burnaby, BC
Park Mi Sook – Vancouver, BC
Marlene Ryan, Port Hawkesbury, NS
Xiaoming Wei – Richmond, BC
Xiufeng Yu – Richmond, BC
Yunjie Yu – Richmond, BC
Jing Zhao – Richmond, BC
Colombia
Regional Directors
Jorge Henry Betancur Amariles – Colombia
Rocio Ramirez – Colombia
Mexico
National Directors
Javier Mata Espinosa – Mexico
Regional Directors
Ma Guadalupe Robeldo Corona – Mexico
Juan Ramos Martinez – Mexico
Ma Del Refugio Valenciano Rodriguez – Mexico
Ma Eleuteria Valdez Daniel – Mexico
Narayani Alvarez Jaramillo – Mexico
Miriam Yadira Corona Aguilar – Mexico
Bertha Elena Vazquez Landeros – Mexico
Maria Del Carmen Patiyo Perez – Mexico
Ma Elena Cisneros Montegro – Mexico
Sara De Jusus Guillermo – Mexico
Clementina Ibarra Verduzco – Mexico
Elizabeth Medina De Paz – Mexico
Cesario De Paza Savala – Mexico
Juan Jaime Espinoza Gutierrez – Mexico
U.S.
Executive Directors
Wei Liu – Raymond, NE
National Directors
Joyce Oliveto – Brighton, MI
Charles Mahi – Hilo, HI
Marilyn Hines – Richardson, TX
Rie Bedford – Bellevue, WA
Qimin Xiao – Renton, WA
Haiyan Zhou – Newcastle, WA
Regional Directors
Dianna Carda – Omaha, NE
Jianqun Gong – Raleigh, NC
Hongyan Wang – Bellevue, WA
Maria Romero – Reseda, CA
Daniel Liu – Raymond, NE
Maria Toscano – Walnut Park, CA
Miryeong Song – Lakewood, WA
Gloria Contreras – Waco, TX
Xiao Guang Situ – Plano, TX
Yi Wang – Portland, OR
Gaofeng Duan – Newcastle, WA
Suyin Hu – Lincoln, NE