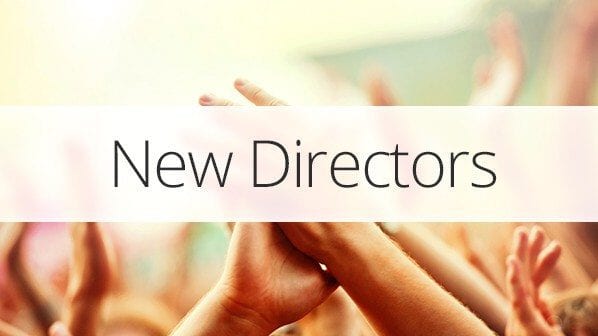 New U.S. and Canadian Directors for BP8, 2015
Mannatech is proud to announce the following Associates who, in BP8, emerged as new Leaders! We appreciate your hard work and dedication to your Mannatech business.
Please join us in congratulating Mannatech's new Leaders who continue to help make Mannatech successful. Don't forget to download your Social Media Recognition Badge from the Resource Library and share it with your friends!
CANADA
Executives
Fan Jiang – Richmond, BC
Senior National Directors
Xiao Jun – Richmond, BC
Nationals
Wei Na Qin – Richmond, BC
Qi Qi – Burnaby, BC
Xiu Jiang Xie – Surrey, BC
Hong Ling Li – Richmond, BC
Regionals
Lei Zhu – Richmond, BC
Shun Ying Shao – Vancouver, BC
Siu May Wong – Port Moody, BC
GuoBao Xu – Richmond, BC
Yi Liang – Surrey, BC
Nan Zhe Li – Richmond, BC
Yang Song – Burnaby, BC
Wenying Li – Richmond, BC
Li Rong – Surrey, BC
Capri Kozu – Fort Vermilion, AB
Min Feng – Surrey, BC
Xiao Tao Xie – Vancouver, BC
Ying Qi – Richmond, BC
Jeongsook Kim – Toronto, ON
Sola Lee – Scarborough, ON
Mok Yan Cheong – Vancouver, BC
Atheanah Jessalyn Lee – Coquitlam, BC
Yao Zhang – Surrey, BC
Beirong Lee – Richmond, B
UNITED STATES
Senior National Directors
Ryan Antonelli – Pagosa Springs, CO
Liping Wu – Bellevue, WA
Guifang Min Ward – Livonia, MI
Nationals
Noni Kaufman – Austin, TX
Robin Freitag – Charlotte, NC
Paul Matranga – Los Angeles, CA
Peiming Yu – Alhambra, CA
Bill Wauer – Lubbock, TX
Jianhong Xu – Redmond, WA
Regionals
Laura Hoffman – Charlotte, NC
Santos Bernabe Coreas – North Hollywood, CA
Linda Bohot – La Verne, CA
Yumi Ryoo – Temple City, CA
Marco Sobalvarro – Jersey City, NJ
Bo Huang – Lynnwood, WA
Sun Young Cho – Wilmington, CA
Hyeonju Jeon  – Los Angeles, CA
Hong Han – Morgantown WV
Margarita Roman – Miami, FL
Mary Bowers – Bastrop, TX
Tong Ning – Portland, OR
Peichen Geng – Bellevue, WA
Jie Cheng – Portland, OR
Justin Rodriguez – Bastrop, TX
Barbara Mcintyre – Columbia Heights, MN
Haydee Farrera – Miami, FL
Yi-Chin Wang – Los Angeles, CA
Ted Gih – Los Angeles, CA
Ellen Matranga – Los Angeles, CA
Belle Chang – Los Angeles, CA
Jenny Du – Los Angeles, CA
Peichi Fang – Alhambra, CA
Yin N Wang – Alhambra, CA
Su-Kuei Lin – Temple City, CA
Meng Shu – Temple City, CA