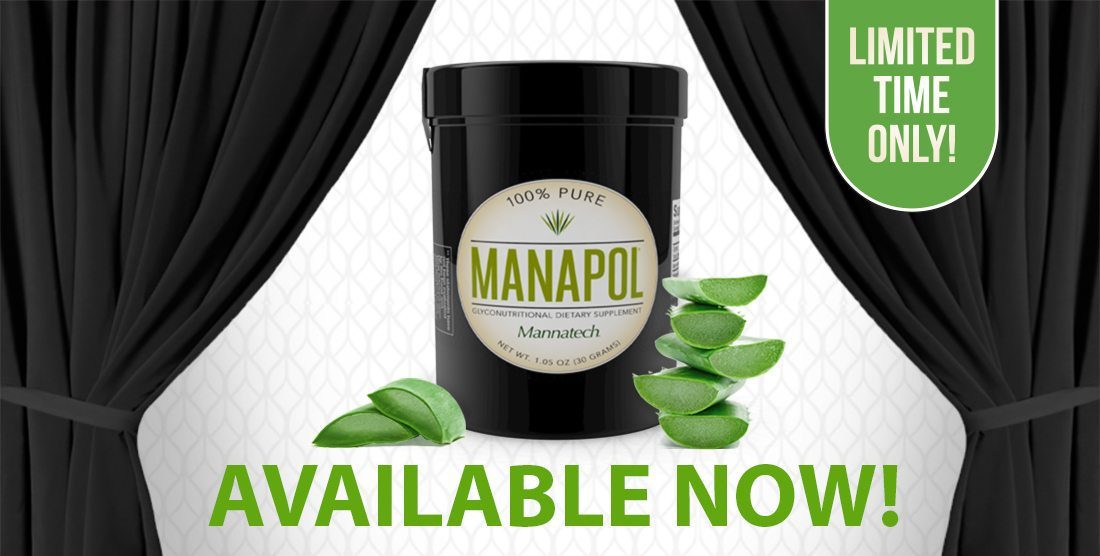 Mannatech Launches Highest Grade Aloe Product in the World, Manapol® Powder
Mannatech has officially launched its most legendary ingredient, Manapol powder, the highest quality aloe vera gel extract in the world, as a standalone product. This exclusive product, available only in the U.S., supports a healthy immune system* and will only be available while supplies last.
Manapol powder is a pure, premium, 100 percent aloe vera gel extract that is abundant in acetylated, mannose-rich polysaccharides, or acemannans, designed to support cell-to-cell communication.* Manapol powder has a guaranteed molecular weight of more than one million Daltons1, testing the highest of any other aloe gel extract. As the most cutting-edge glyconutritional product available, Manapol powder supports the body's immune system and may provide gastrointestinal benefits.*
"Mannatech is uniquely positioned to serve the wellness industry with excellence through our products," said Mannatech CEO and President, Al Bala. "Manapol powder only further establishes us as the pioneer of nutritional glycobiology with this groundbreaking technology."
For more than 20 years, Manapol powder has been an essential ingredient in other Mannatech products. Mannatech's Advanced Ambrotose® product and Ambrotose® complex are among the company's top-selling products containing the aloe gel extract, and are known for their cognitive, immune and gastrointestinal benefits.*
The product is now available for all U.S. Mannatech Associates. The Associate price for a 30-serving container of Manapol powder is $229.99.
For more information on Manapol powder, please visit our website.