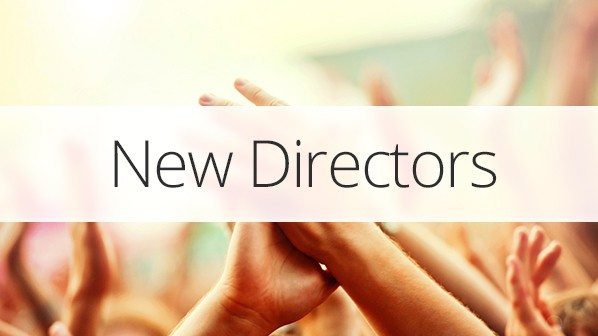 New U.S., Canada, Colombia and Mexico Directors for December, 2017

Mannatech is proud to announce the following Associates who emerged last month as new Leaders! We appreciate your hard work and dedication to your Mannatech business.
Please join us in congratulating Mannatech's new Leaders who continue to help make Mannatech successful.
December New Leaders 2017
Canadian New Leaders
Silver Executive
Gold Director
Jun Wang – Port Coquitlam, BC
Yi Hang Bao – Burnaby, BC
Kun Wu – Richmond, BC
Ying Chen – Burnaby, BC
Chun Lian Li – Burnaby, BC
Silver Director
Avery Lo – Vancouver, BC
Tsai Hui Wang – Vancouver, BC
Hui Deng – Richmond, BC
Ophelia Suet Ching Ko – Richmond. BC
Cui Hong Liu – Richmond, BC
Director
Yau Tung Li – Burnaby, BC
Gold Associate
Li-Ching Chen – Vancouver, BC
Silver Associate
Faith Ann Karcher – New Hamburg, ON
United States New Leaders
Silver Executive Director
Executive Director
Susan Spaulding – Spring Park, MN
Aran Kim – Centerville, VA
Gold Director
Naomi Holkeboer – Bellevue, NE
Olga Negron – Orlando, FL
Silver Director
John Park – Montrose, CA
Virginia Castillo Mata – Tavares, FL
Zhigang Zu – Shoreline, WA
Kun Park – Centreville, VA
Wei Yang – Auburn, WA
Director
Jeronimo Cruz Avellaneda – Tampa, FL
Jung Ja Chun – Northbrook, IL
Feng Nian Chen – Bellevue, WA
Donald Harbour – Stamps, AR
Gold Associate
Elden L. Ferris – Vancouver, WA
Valerie Wilcox – Emory, TX
Cynthia Heredia – Guaynabo, PR
Jay Chung – Oakland, CA
Dr. Chad Luce – Fort Meyers, FL
Jung Keum Kim – Cresskill, NJ
Si Wang – Azusa, CA
Mary Jennings – Portland, OR
Nadezhda Atamanskaya – West Springfield, MA
Jacqueline Miller – Fort Jennings, OH
Silver Associate
Arin Phillips – Glen Carbon, IL
Stephanie Hansen – Lubbock, TX
James Wing – Spring, TX
Patricia Johnson – Yucca Valley, CA
Mark S. Schmidlen – Commerce City, CO
Valentine Okeke – New York, NY
Mexico New Leaders
Gold Executive Director
Aida Vargas Alcantar – Mexico
Silver Executive Director
Ma Tereza Loeza Venegas – Mexico
Hermelinda Vargas Alcantar – Mexico
Luis Eduardo Torres Alanis – Mexico
Nadia Guadalupe Zazueta Lopez – Mexico
Executive Director
Aline Gisselle Valdes Garcia – Mexico
Diana Laura Carrasco Leon – Mexico
Luis Jorge Alanis Lara – Mexico
Gold Director
Maria Concepcion Salguero Garcia -Mexico
Gabriela Sandoval Fernandez – Mexico
Marcela Berenice Jauregui Gonzalez – Mexico
Norma Leticia Curiel Ugalde – Mexico
Silver Director
Ingrid Alexa Macias Huerta – Mexico
Jose Felipe Vargas Alcantar – Mexico
Ramon Espinosa Mundo – Mexico
Edgard Oswaldo Mojarro Covarrubias – Mexico
Francisco Javier Browder Lemus – Mexico
Juan Carlos Arevalo Garcia – Mexico
Dorkys Aguilar Coronel – Mexico
Florita Vazuquez Guerrero – Mexico
Esli Ulises Flores Grande – Mexico
Martha Hilda Balderas Prado – Mexico
Director
Alina Trinidad Cabrera – Mexico
Estela Guzman Perez – Mexico
David Tellez Sanchez – Mexico
Felipe Agustin Avila Santos – Mexico
Maria Del Carmen Campos Murillo – Mexico
Maria De Jesus Gonzalez Garcia – Mexico
Maria Guadalupe Caberera Ceballos – Mexico
Jorge Alberto Leyva Valdez – Mexico
Angelica Carballo Pozos – Mexico
Onesimo Valdes Andrade – Mexico
Leticia Flores Vazquez – Mexico
Habacuc Gil Lobato – Mexico
Gold Associate
Rafael Gomez Romo – Mexico
Cecilia Bazurto Del Toro – Mexico
Jose Guadalupe Cruz Cardena – Mexico
Maria Elena Villavicencio Cabrera – Mexico
Socorro Medina Ramirez – Mexico
Etelvina Vargas Alcantar – Mexico
Hctor Garcia Mendoza – Mexico
Josefina Mejia Leon – Mexico
Blanca Estela Garrido Rangel – Mexico
Hildefonso Lara Suriano – Mexico
Humberto Rodriguez Diaz – Mexico
Amada Leonor Balderas Prado – Mexico
Carolina Alanis Lara – Mexico
Roberto Figueroa Vidrio – Mexico
Maria Trinidad Alvarez Portillo – Mexico
Alicia Rodriguez Checa – Mexico
Karina Pineda Aguilar – Mexico
Hilda Reyyes Aguilar – Mexico
Irma Hernandez Garcia – Mexico
Jessica Hernandez Castro – Mexico
Dulce Maria Hernandez Simoan – Mexico
Silver Associate
Miguel Angel Perez Medina – Mexico
Maria Del Refugio Berenic Rodriguez Tamayo _ Mexico
Leticia Viramontes Rodriguez – Mexico
Maria Guadalupe Pineda Flores – Mexico
Maria Del Carmen Lopez Garcia – Mexico
Paula Soriano Hernnadez – Mexico
Briseyda Paredes Ibarra – Mexico
Colombia New Leaders
Silver Director
Laura Marcela Alonso Angulo – Colombia