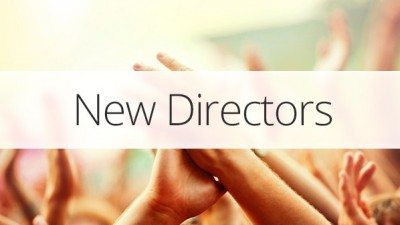 New U.S., Canada, Colombia and Mexico Directors for BP2, 2017 (+Español)
Mannatech is proud to announce the following Associates who, in BP2, emerged as new Leaders! We appreciate your hard work and dedication to your Mannatech business.
Please join us in congratulating Mannatech's new Leaders who continue to help make Mannatech successful. Don't forget to download your Social Media Recognition Badge from the Resource Library and share it with your friends!
---
Nuevos directores en Estados Unidos, Canadá, Colombia y México para el Periodo Comercial 13, de 2017
Mannatech se enorgullece en anunciar que en el Periodo Comercial 2 los siguientes Asociados, ¡se convirtieron en nuevos Líderes! Apreciamos su duro trabajo y dedicación a su negocio Mannatech.
Por favor acompáñanos en felicitar a los nuevos Líderes de Mannatech, quienes continúan ayudando a que Mannatech siga siendo una compañía tan exitosa. No te olvides de descargar tu Credencial de Reconocimiento para las Redes Sociales de nuestra Biblioteca de Recursos, ¡y compártela con tus amigos!
Canada
National Directors
Mei Jie Lin – Richmond, BC
Yi Wei Fu – Scarborough, ON
Xiulan Su – Vancouver, BC
Park Mi Sook – Vancouver, BC
Qiujie Zhang – Vancouver, BC
Regional Directors
Kwok Wing Ng – Richmond, BC
Judy Brueckner – Kitchener, ON
Qing Lian Cai – Vancouver, BC
Marie Madeleine Lochet – Montreal, QC
Wen Cong Du – Surrey, BC
Jing Zhang – Vancouver, BC
Xia Qing Zhao – Vancouver, BC
Hong Ye – Mill Bay, BC
Yongsheng Miao – Vancouver, BC
Ling Zhang – Vancouver, BC
Shuya Wang – Vancouver, BC
Mexico
National Directors
Hilda Virginia Teran Trillo – Mexico
Regional Directors
Adelina Hernandez Garfias – Mexico
Maria Ines Hernandez Romero – Mexico
Antonio Vazquez Arreola – Mexico
Sabina Barragan Cena – Mexico
U.S.
National Directors
Jeong Cho – Wilmington, CA
Sungho Hong – Lakewood, WA
Qun Teng – Bellevue, WA
Yongdi Liu – Kirkland, WA
Regional Directors
Coaching Spa – Honolulu, HI
Annelies Vandenberg – San Luis Obispo, CA
Lisa Goodwin – Upton, MA
Hui Hua Huang – Seattle, WA
Cindy Paola Avila – Huntington Park, CA
Julia Vidaurre – Huntington Park, CA
Scott Waters – Grand Prairie, TX
Wen Li – Bothell, WA
Dana Detiveaux – Houma, LA
Carla Norwicki – Beaver Dam, WI
Junsoo Hwang – Lakewood, WA
Shu Han Li – Orange Park, FL
Zi Li Shun – Alexandria, VA
Yao Chen – Portland, OR
Melody Jin – Portland, OR
Emma Tribble – Federal Way, WA