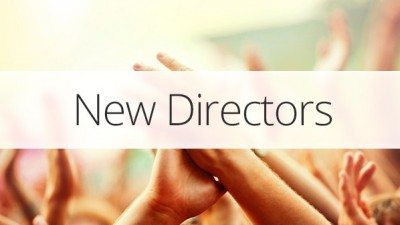 New U.S., Canada, Colombia and Mexico Directors for BP3, 2017 (+Español)
Mannatech is proud to announce the following Associates who, in BP3, emerged as new Leaders! We appreciate your hard work and dedication to your Mannatech business.
Please join us in congratulating Mannatech's new Leaders who continue to help make Mannatech successful. Don't forget to download your Social Media Recognition Badge from the Resource Library and share it with your friends!
---
Nuevos directores en Estados Unidos, Canadá, Colombia y México para el Periodo Comercial 3, de 2017
Mannatech se enorgullece en anunciar que en el Periodo Comercial 3 los siguientes Asociados, ¡se convirtieron en nuevos Líderes! Apreciamos su duro trabajo y dedicación a su negocio Mannatech.
Por favor acompáñanos en felicitar a los nuevos Líderes de Mannatech, quienes continúan ayudando a que Mannatech siga siendo una compañía tan exitosa. No te olvides de descargar tu Credencial de Reconocimiento para las Redes Sociales de nuestra Biblioteca de Recursos, ¡y compártela con tus amigos!
Canada
National Directors
JIN HAO- BURNABY, BC                 
SIMON TANG– RICHMOND, BC                
FANG LIU- BURNABY, BC                   
CHUK CHUK CHENG – RICHMOND, BC                              
DIAN LIN- RICHMOND, BC                                
YAXIANG XING- EDMONTON, AB                                
WEI ZOU- VANCOUVER, BC                                  
YE TAO LIAO- LANGLEY, BC                                   
LIN ZHAO- WEST VANCOUVER, BC                               
QIONG ZHENG- VANCOUVER, BC                                   
CHEN YAO & YAOHU ZHANG- RICHMOND, BC
Regional  Directors
HUAISHENG TANG- SURREY, BC               
YAN ZHOU- RICHMOND, BC                        
AVERY LO- VANCOUVER, BC                                 
YUMING YANG- MISSISSAUGA, ON                               
JEREMY SIMONSON- KELOWNA, BC                                   
HAN WANG- BURNABY, BC                                       
XIAOOU LIU- RICHMOND, BC                                         
SHANG SHOU SHI- COQUITLAM, BC                            
GUO LI NING- RICHMOND, BC                                         
HANG ZHOU- VANCOUVER, BC                                   
ZHEN YU- LANGLEY, BC                   
ZEQUN WANG- EDMONTON, AB                                                    
YANG LIU- RICHMOND, BC                       
VICKY ZHANG- RICHMOND, BC   
XIAO JUAN ZHU- VANCOUVER, BC
Mexico
National Directors
VICTOR SALVADOR SERRATO RANGEL- MEXICO         
MONICA FRANCESCA QUINTERO GODOY – MEXICO
Regional Directors
MARIELA HERRERA FIERRO- MEXICO                            
GUADALUPE GRACIELA GONZALEZ HINOJOSA- MEXICO                
GUILLERMINA LARA AGUILAR- MEXICO                        
FATIMA ALVAREZ- MEXICO                             
ARMANDO CORONA SANTILLAN- MEXICO                            
MARIA DEL ROSARIO LUQUE RAMIREZ- MEXICO
U.S.      
National Directors
HUILING SHAO- EDMONDS, WA                
ROY GOODWIN- UPTON, MA                     
SEUNG KI KIM- RIDGEFIELD PARK, NJ                
SHU HAN LI- ORANGE PARK, FL                 
Regional Directors
KIMBERLY WHALEN- MONTELLO, WI               
MICHAEL RUBIN- HANOVER, PA                
JAI HYUK LEE- CHINO, CA                
JEFFREY DRIVER- MIDWEST CITY, OK               
SUNG OK LEE- LOS ANGELES, CA               
SANDRA GELLNER- LUBBOCK, TX                  
LANCELOT KNIGHT- HERSHEY, PA                
SHINJI HORIKI- ROSEMEAD, CA                
LINGLI ZHANG HUME- SAINT JOSEPH, MO                
WENYU CAI- BELLEVUE, WA                   
MINJUAN ZHU- PORTLAND, OR