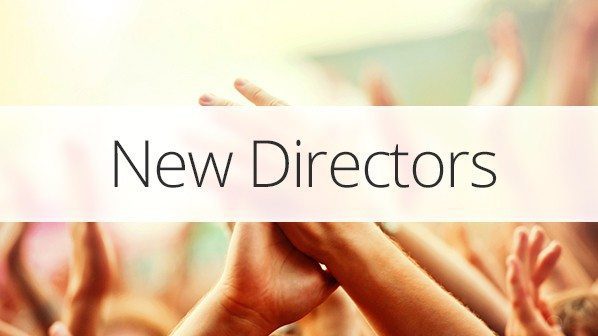 New U.S., Canada, South Africa, and Mexico Directors for January 2020
Mannatech is proud to announce the following Associates who emerged last month as new Leaders! We appreciate your hard work and dedication to your Mannatech business.
Please join us in congratulating Mannatech's new Leaders who continue to help make Mannatech successful.
---
Mannatech se enorgullece en anunciar a los siguientes Asociados, ¡quienes el mes pasado se convirtieron en nuevos Líderes! Apreciamos su duro trabajo y dedicación a su negocio Mannatech.
Por favor, únete a nosotros al felicitar a los nuevos Líderes, quienes continúan ayudando al éxito de Mannatech.
---
Mannatech很高兴为您宣布, 以下这些经销商上个月都成了新领导人! 我们感谢您的辛勤工作和您对Mannatech 业务的奉献。
CANADA
Presidential Director in Qualification 1x
Jian Ping Han
Gold Director
DIGUOWEN LUO
Silver Director
BRENDA-LEE CARREIRO
Director
CHAN YO CHO
KIM CARSWELL
KAMAN TONG
TIANPENG LUO
Gold Associate
GAY YE WONG
MAN SHA FENG
YAN LIN
Silver Associate
HONG JIAN ZHAO
MEXICO
Silver Director
MA DE LOURDES LIMON CONTRERAS
Director
ROSA MARIA GAONA GONZALEZ
RICARDO MANUEL ANGEL LIMON
MITZI NAYVID TEJEDA PEÑALOZA
Gold Associate
TERESA SANCHEZ MELENDEZ
EDUARDO ANDRADE LEON
ELVIRA CONTRERAS CISNEROS
RAFAEL ALVAREZ NAVA
MARIA VIRGINIA GARCIA CRUZ
ADRIANA SEVILLA MEZA
HILDA VERONICA GALVAN CARRANCO
Silver Associate
PATRICIA HERNANDEZ MARTINEZ
MARIA AMPARO GONZALEZ SILVA
LYDIA ESCAMILLA SERRANO
UNITED STATES
Silver Executive Director
M. DAVID MOLINARE
Executive Director
JUYOUNG CHANG
Silver Director
NATALIE RAMIREZ
RITA WOELFEL
DR. LINDSAY THOMAS
DONALD HERWEYER
HOLLY LINDSAY
CHERYL INGHAM
Director
MICHAEL ELLSWORTH
LAUREN GRAFF
HYUNGSEOK KOH
RUSSELL GAFFORD
Gold Associate
DEVIN STUCKY
TESSA WOELFEL
DEBRA HYDE
MARGIE FLEISCHHAUER
Silver Associate
CHUN XIA LU
SOUTH AFRICA
Bronze Presidential Director in Qualification 1x
CRAIG AND ELIZE ELLIS
Gold Executive Director
HENRY & SABINA RUNGWAVE
Silver Executive Director
MARIAAN JANSEN VAN RENSBURG
Executive Director
DALEEN BRITZ
VERNE OTTO
LUKAS LE GRANGE
Gold Director
JANA WIEHAHN
WAYNE BREWIS
VENUS KIMBINI
Silver Director
CHARL MARAIS (JNR)
CARLA BOUWER
ELIZABETH COETZEE
RUMBIDZAI RUNGWAVE
EMMANUEL S. MAHACHI
CLAUDINE PRETORIUS
RINI DITTRICH
ALIDA HERRIDGE
SIMONE SWART
JASON JOHNSON
ALINA MBIKO
NEVER MHLANGA
Director
JG BRUMMER
HENDRIK (BENNA) CLOETE
ANANDA KOORZEN
JANHARM DE KOCK
CHARMAINE SWART
ALFRED VENTER
JOHANNA JANSEN VAN VUUREN
ANNALET STOLS
IRMA NEETHLING
HEIDIE BUNGE
JUANITA CAPRARI
CHARMAINE LUTJENS
MARIAN CLARKE
LORAINE GOREDEMA
HEFA CHIRISA
DARSHI RAJKOOMAR
KARREN KIMBINI
IAN JOUBERT
CAROLINE MANYETI SHASHA
CHRISTINE MIENIE
MARYKE VAN DER MERWE
MERENIA CHIFAMBA
ITAYI CHIRUME
Gold Associate
HENRY BASSON
CHRISTINA BREETZKE
LURICA SNYMAN
VITOR DA SILVA
SAMANTHA VAN LOGGERENBERG
LIZA-MARIE STEYN
MADELEINE RADLEY
ANTONETTE KLASSEN
STEPHANIE BOTHA
GERALDINE SMITH
MADRE LOURENS
CHARMAINE HENRICO
LEANDRA STRYDOM
ROSHANA PARKER
NYDIA HEPBURN
ANRI MALAN
MANKOSANA LYDIA MOKI
GIFT MADASENGWA
ALLAN WILLIAMS
RENATA BARNARD
RUGARE AFEKI
DAIRES Z KANYORE
MELODY MUNIKWA
Silver Associate
HANRI ROOS
ELZHAN WALTERS
MARIETH VAN RENSBURG
SALOME STRYDOM
WILLIAM DAVID FOUCHÈ
HANNAKE SMITH