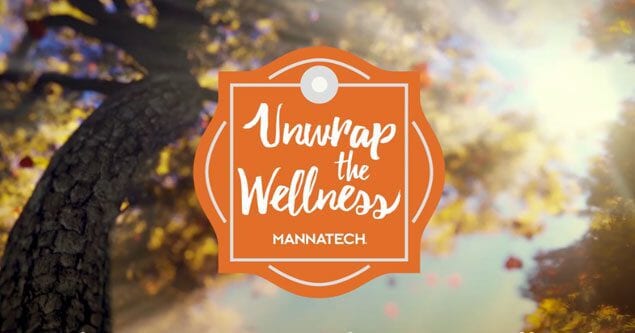 November Specials are Here!
The weather is cooling down but the November deals are heating up! All deals include free shipping while earning Loyalty Points on eligible orders. See the video for all the details!
Buy 3 GlycoCafé™, Get a Fourth FREE
Give your holiday guests the most complete coffee in the world, GlycoCafé™! It provides energy, antioxidants and heart-healthy benefits*. Buy 3 GlycoCafé™ and get the fourth for free ($38.99 value) between now and December 31, 2017.
Undo the Holiday (Food) Damage
With the amount of sweets, treats and holiday goodies that most of eat during the Holidays, it's nice to know there is natural way to support detoxification in the liver and at the cellular level*. Our TruPURE™ slimsticks will support the removal of impurities from major organs and help improve overall health*. This month we are pleased to introduce a new flavor of TruPURE™, Green Tea! New Green Tea TruPURE™ is only available for a limited time, so don't miss your chance to try it!
Essential Oils and Sweet (Almond) Deals
Essential oils are a must-have gift this season and we're sweetening the deal. Buy two 5-piece Essential Oils Kits (with either sweet almond or fractionated coconut carrier oils) and you'll receive a third 5-piece essential oils kit for FREE. That's nearly $100 in savings on essential oils kits!
Love That Pumpkin Spice
While supplies last, get the decadent fall flavor everybody loves: Pumpkin Spice TruPLENISH™ shakes
Essential Oils and a Personal/Car Diffuser
You can give any space an alluring aroma when you buy a 5-piece essential oils kit and get a personal/car diffuser for FREE. This handy personal/car diffuser sits inconspicuously on your desk and fits most cup holders to bring the fragrances of nature right to you.
Versatile, Desirable Tea Tree Oil is Back!
Our tea tree oil has returned, with all its cleansing power. It sold out last year, so don't miss out on this limited availability.
Serenity Diffuser + Eucalyptus Oil
Make your whole home a fragrant retreat with our Serenity Diffuser. Buy it now and receive a bottle of eucalyptus essential oil for FREE (an $18.99 savings).
Fight the Holiday Fat!
We have extended the 20% discount on OsoLean through the end of the year (because fat can't read a calendar).
Free Shipping and Loyalty Points Continued!
Free ground shipping is available for one-time orders, Auto Orders and NFR orders that contain a promotional item number. This excludes expedited orders and air shipments. Loyalty Points for one-time orders containing the promotion item number will be issued at the month-end closing of the purchased month. Loyalty Points will not be issued for orders redeemed using Loyalty Points.
The holidays are here! Take advantage of these exclusive promos and specials! Go to mannatech.com or contact your Mannatech Associate today!