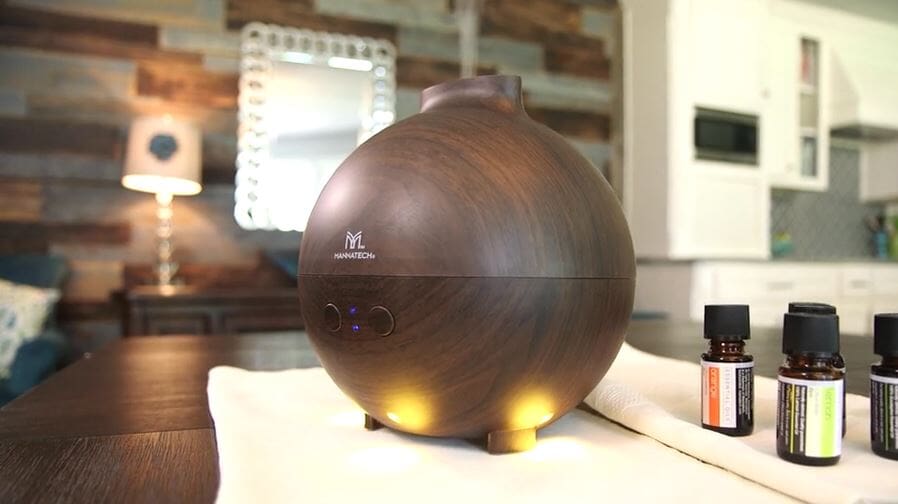 Refresh the Dry Air in Your Home with Mannatech's Serenity Diffuser
Renew the air in your home during the dry winter months with Mannatech's Serenity Diffuser. With the heat cranked up and little moisture in the air, homes can have a dreary, stale atmosphere. Mannatech's Serenity Diffuser produces a gentle, continuing mist for up to 10 hours which both freshens and humidifies dull indoor air.
To refresh your space during the day, try diffusing eucalyptus, peppermint or orange oil to bring energy and positivity back into any room. The worry-free automatic shut-down feature allows you to relax for hours, knowing there's no need to adjust it.
Or use it to help get a good night's rest by diffusing M5M℠ Calming Blend or Lavender essential oil. The long lasting mist feature lasts through the night and covers your bedroom area up to 600 square feet. The white light feature at the base of the diffuser may be used as a night light or just a calming ambiance to help bring a peaceful end to a hectic day.
Purchase the Serenity Diffuser today to brighten your home this winter, and try one of our essential oil kits as well for plenty of aromatic options.
Learn more about Mannatech's essential oils by liking the Facebook Page.