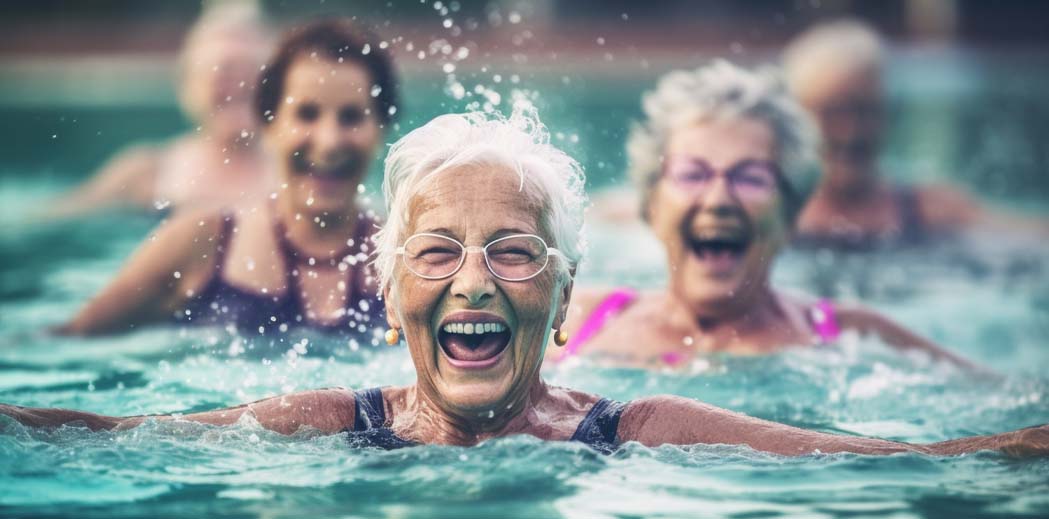 Reset & Restart: Jump Start Your Health Journey at Any Age
Living a healthy lifestyle is essential for overall well-being, regardless of age. It's never too late to make positive changes that can have a significant impact on your health and quality of life. In this blog post, we will explore the importance of embracing a healthy lifestyle at any age and provide practical tips on how to reset and restart your health journey. Whether you're in your 20s or your 60s, it's never too late to prioritize your health and well-being.
Understand the importance of having a healthy lifestyle, regardless of your age
Regardless of age, maintaining a healthy lifestyle is crucial for various reasons. The most important, maintaining optimal health. Furthermore, a healthy lifestyle promotes emotional well-being, helps reduce stress levels, and improves overall quality of life.
Set achievable goals for yourself – take each step slowly and steadily
When embarking on a health journey, it's important to set realistic and achievable goals. Start by identifying areas where you want to make improvements, whether it's nutrition, exercise, stress management, or sleep. Break down your goals into smaller, manageable steps that you can work towards over time. Remember, progress is a journey, and taking small steps consistently is more sustainable than attempting drastic changes all at once.
Incorporate healthier habits into your daily routines
One key aspect of maintaining a healthy lifestyle is incorporating healthier habits into your daily routines. Here are some ideas to consider:
Nutrition: Focus on consuming a balanced diet rich in fruits, vegetables, whole grains, lean proteins, and healthy fats. Minimize processed foods, sugary drinks, and excessive salt intake. Portion control is also important to maintain a healthy weight.
Physical activity: Engage in regular exercise that suits your age and fitness level. Aim for at least 150 minutes of moderate-intensity aerobic activity or 75 minutes of vigorous-intensity activity per week. Incorporate strength training exercises to improve muscle tone and flexibility.
Stress management: Find healthy ways to manage stress, such as practicing mindfulness meditation, deep breathing exercises, yoga, or engaging in hobbies that bring you joy and relaxation.
Sleep hygiene: Prioritize getting enough sleep each night. Create a bedtime routine that promotes relaxation and avoid electronic devices before bed. Aim for 7-9 hours of quality sleep to support optimal health.
Try low-impact exercises for strengthening & flexibility
As we age, it's important to focus on exercises that promote strength and flexibility while minimizing the risk of injury. Low-impact exercises are excellent options for people of all ages.
Consider incorporating activities such as:
Walking: A simple yet effective form of exercise that promotes cardiovascular health and can be done at any age.
Swimming: A low-impact exercise that provides a full-body workout, improves cardiovascular fitness, and is gentle on the joints.
Yoga or Pilates: These practices help improve flexibility, balance, and strength, while also promoting relaxation and stress reduction.
Tai Chi: A gentle form of exercise that combines slow, flowing movements with deep breathing and meditation. Tai Chi helps improve balance, coordination, and overall well-being.
Remember to consult with a healthcare professional before starting any new exercise regimen, especially if you have pre-existing medical conditions or concerns.
Utilizing Support & Community – Building Networks for Accountability & Progress
Embarking on a health journey can be challenging, but having a support system can make a significant difference. Consider the following ways to utilize support and build a network for accountability and progress:
Find a workout buddy: Exercising with a partner or joining a group fitness class can provide motivation, accountability, and make workouts more enjoyable.
Join online communities: Engage in online health and wellness communities where you can connect with like-minded individuals who share similar goals and experiences. These communities can provide valuable support, advice, and inspiration.
Seek professional guidance: Consult with healthcare professionals, such as nutritionists, personal trainers, or therapists, who can provide personalized guidance and support on your health journey.
Track and celebrate your progress: Keep track of your achievements and milestones along the way. Celebrate your successes, no matter how small, as they signify your commitment and dedication to your health.
Regardless of your age, embracing a healthy lifestyle is essential for overall well-being. By understanding the importance of a healthy lifestyle, setting achievable goals, incorporating healthier habits into your daily routines, trying low-impact exercises, and utilizing support and community, you can reset and restart your health journey.