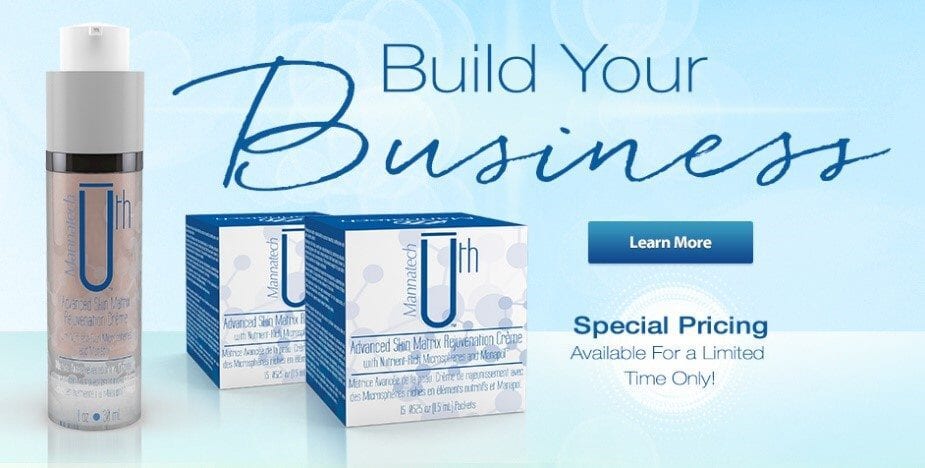 South Africa – Buy Ūth™ Rejuvenation Crème at 30% Off, Get 2 FREE Ūth Sample Packs
Mannatech is helping you change the face of your Ūth business. Now available in South Africa, when you buy one Ūth Rejuvenation Crème, you will receive a 30% discount and two FREE packages of Ūth Rejuvenation Crème sample packs.
This promotion is the perfect opportunity to try Ūth Rejuvenation Crème if you haven't already; and it lets your friends and family try it at an amazing discounted price. Plus, when you buy 1 Ūth Rejuvenation Crème, you will also get free samples to pass along to prospects so they can give it a try for themselves.
What are you waiting for? This promotion ends on March 11, so take advantage of this amazing discount today. Order item #96017. Associate price 815.50 R. Not available on Auto Order.