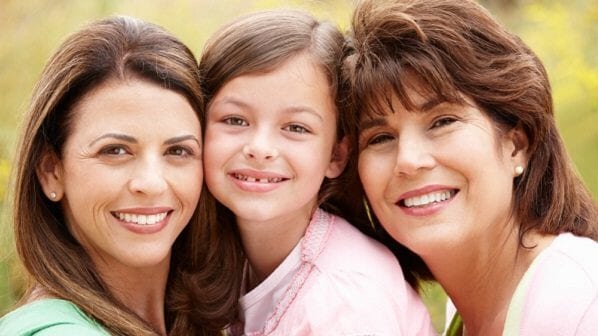 Tips for Treating Mom on Mother's Day
Mothers are known for wearing multiple hats: cook, chauffeur, teacher, nurse, housekeeper, etc. Whether they work in an office or at home, their work seemingly never ends. Mothers, after all, don't get paid time away from their children. We celebrate them each year with gifts such as flowers and jewelry. Perhaps what mothers really need and want is something that will last longer: their energy and health.
This season, Mannatech is offering tips on how to honor your mother this Mother's Day and throughout the year.
"Let her sleep, for when she wakes, she will move mountains." While Napoleon Bonaparte was referring to China in this quote, it holds the same significance for a mother's prowess. Give her the gift of peace and quiet when possible and share this Mayo Clinic article on the great benefits of napping.
An apple a day keeps the doctor away. Your mother begged you to eat fruits and vegetables as a child, and now you can serve them to her. Cook her an enriching meal that will supplement her with the nutrients needed to stay energized all day long. Visit our Pinterest page for healthy eating recipes.
"We don't stop playing because we grow old; we grow old because we stop playing." – George Bernard Shaw Invite your mother to play with you. Bring her to a Pilates class, take a walk around the park or try Zumba together. Any form of exercise that you can both enjoy together that doesn't feel like a forced workout will help keep you both feeling young.
This is for your own good. Encourage your mother to get regular checkups if she isn't already. Refer to this article for a list of health screenings every woman should get.
"Mothers are the family's support system and nurturer," said Dr. Rob Sinnott, CEO and Chief Science Officer of Mannatech. "An excellent way to show our appreciation to mothers everywhere is to help them incorporate healthier habits into their daily routines."
Dr. Sinnott also recommends that women take supplements such as Mannatech's PLUS™ caplets to support endocrine health.* Consider Mannatech's Generation Ūth™ System as well to support beautiful skin with the Ūth Facial Cleanser, Rejuvenation Crème and Moisturizer.
For more information about Mannatech or its health and wellness products, go to http://us.mannatech.com/ .