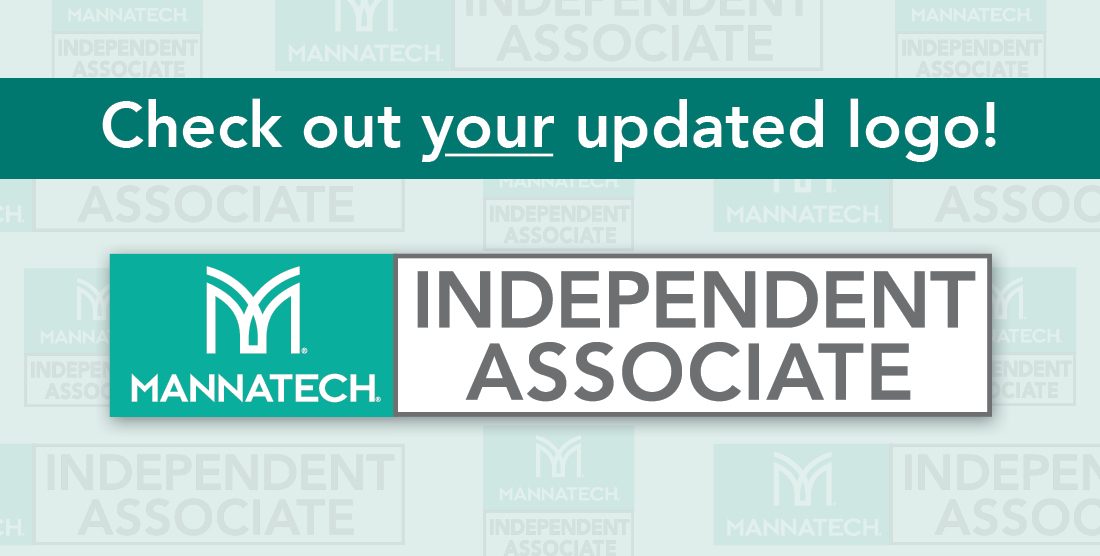 We've Updated the Logo Just for You!
Associates have access to an updated logo! Be sure to proudly display the beautiful turquoise logo on all your digital and print marketing materials. Don't worry—you can still use the original logo on your existing business cards and other collateral, but we encourage you to take a few minutes to enhance all your digital media with the updated logo as soon as possible.
You can find a variety of logos available for your personal use in the Mannatech Resource Library: https://library.mannatech.com/download/7955
Going forward, as you order new print materials, you can brand all your content marketing designs with the approved logos. This is just one more way Mannatech is working to keep your branding fresh and up-to-date!
---
我们已为您更新经销商标志!
经销商现在可使用新的标志了!请记得在您所有的数字和纸质版营销材料上自豪地展示美丽的绿松石标志。别担心,您仍然可以在现有的名片和其他附带宣传品上使用原来的标志,但我们推荐您尽快在所有数字媒体信息中更新标志。
今后,您可以在任何营销设计内容中附上这些标志。这是美泰帮助您保持品牌新鲜和实时的方法之一!
---
¡Renovamos nuestro logo solo para ti!
¡Los Asociados tiene acceso a un logo actualizado! Asegúrate de mostrar orgullosamente el logo turquesa en tus materiales digitales e impresos. No te preocupes, todavía puedes usar el logo original en tus tarjetas actuales de presentación y en otros materiales colaterales, pero te motivamos a que tomes unos cuantos minutos para mejorar tus medios digitales y actualices el logo cuanto antes.
Puedes encontrar una variedad de logos para tu uso personal en la Biblioteca de Recursos Mannatech: https://library.mannatech.com/download/7955
En adelante, conforme ordenes materiales impresos, puedes poner la marca en todo el contenido de diseños para mercadotecnia con los logos apropiados. ¡Esta es solo una forma más en la que Mannatech está trabajando para mantener tu marca fresca y actualizada!