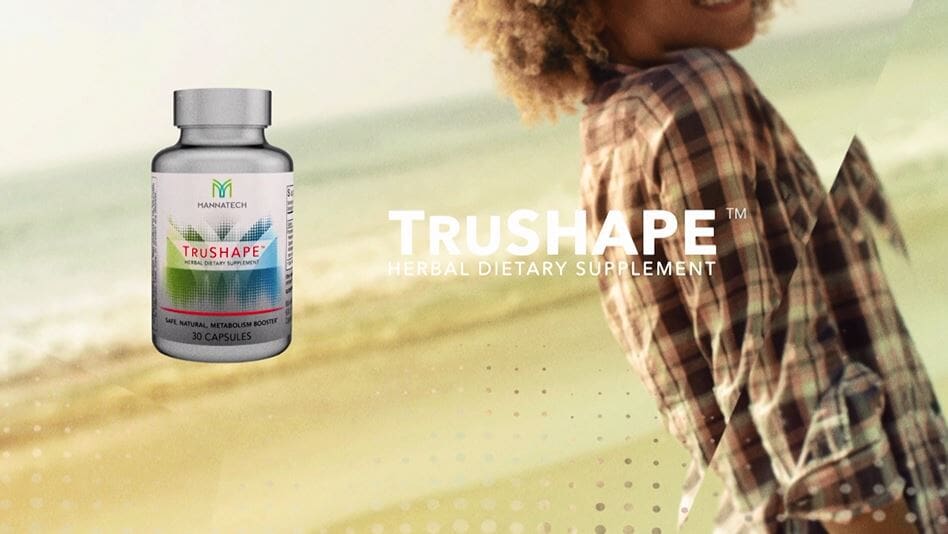 What You Need to Know about Mannatech's New TruSHAPE™ Fat-Loss Capsules
Have you started the 30-day TruHealth Fat-Loss System program yet? To get started, download the TruHealth System Guidebook to learn more about the program.
The program includes three different TruHealth products designed to help you lose fat and inches. These products include:
Here's what you need to know about the TruSHAPE Fat-Loss Capsules as they apply to the 30-day system:
Take 1 TruSHAPE fat-loss capsule per day on Cleanse Days
Take 1 TruSHAPE fat-loss capsule per day on Nourish Days
Benefits of taking TruSHAPE† fat-loss capsules:
Help boost your metabolism.*
Support appetite control.*
Help reduce body fat.*
Are an innovative fat-loss enhancer.*
Promote healthy weight loss for a healthier and leaner looking body.*
Promote greater calorie burn.*
Promote greater energy levels.*
Support healthy body composition.*
Help you look and feel better.*
What TruSHAPE fat-loss capsules have that other competitors may not have:
Are naturally powered.
Are stimulant-free.
Are free from common allergens such as dairy and gluten.
Are suitable for vegetarians.
Does not include ingredients that were produced using biotechnology.
Are free from dairy or dairy-derived ingredients, MSG, artificial flavors, artificial colors and artificial sweeteners.
Get started on the innovative, new 30-day fat-loss system that is transforming lives around the world. And don't forget to participate in the Lose the Fat for Free program, where you can get your TruHealth Bundle for free.
† When taken in conjunction with a reduced calorie diet and regular exercise.