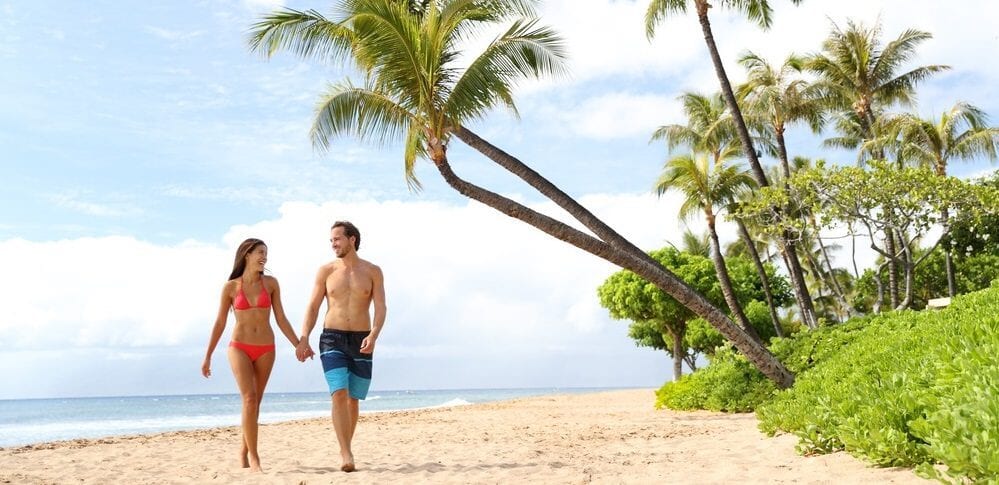 5 Ways You Can Lose Fat While on Vacation
Vacation season is upon us. That means road trips, airports, and fast food for many people. But if you've been sticking to our TruHealth™ Transformation Challenge, sitting around for hours and eating burgers isn't going to cut it for you. That's why Mannatech is offering up a few tips for how to continue your fat loss journey even while you're enjoying some downtime with loved ones.
As you pack and prepare for wherever your vacation may take you, keep these things in mind and watch how your hard work will pay off as you become a better, healthier you.
5 Ways to Lose Fat on Vacation:
Eat Fast Food – Say what? That's right. We don't mean pig out on all the burgers and pizza you want. But you CAN pack healthy meals in your suitcase or carry-on with our TruPLENISH™ single serve pouches to balance out that occasional fast food meal. Just add water to this shake mix and you've got a dense, daily dose of nutrition with 20g of plant based protein and other essential vitamins, nutrients and probiotics to keep you satisfied without the guilt.
Drink All Day – Maybe not all the beers and cocktails you've had on past trips. But you should absolutely stay hydrated throughout your entire trip. You'll also benefit from adding our tasty, citrus-flavored TruPURE™ Slimsticks to your water bottle to help cleanse your body from toxins.*
Embrace the Heat – Too much sun exposure can be harmful to your body. However, we do recommend taking a few TruSHAPE™ fat-loss capsules with you to keep burning calories. TruSHAPE is a thermogenic product – which means that the natural ingredients stimulate your metabolism and produce heat*.
Live Like a Local – You can't survive on TruPLENISH alone. Whether you travel to a tropical destination near the sea or escape to the mountains, choose local foods over heavily processed meals. (i.e. fruits and vegetables, seafood instead of steak, whole grains instead of flour, etc.)
Go on an Adventure – The best way to exercise is to not feel like you're exercising. Find a way to keep up your physical activity with fun things you can do with everyone: swimming, hiking, dancing, even window shopping will keep you off your seat and engage your body in exercise.
Share with us how you keep up with TruHealth while on the road! Post your pictures or videos of your vacation activities to social media and use #TruHealth so we can celebrate with you.
Keep up with TruHealth updates by 'Liking' the TruHealth Fat Loss System Facebook Page.
Happy trails!