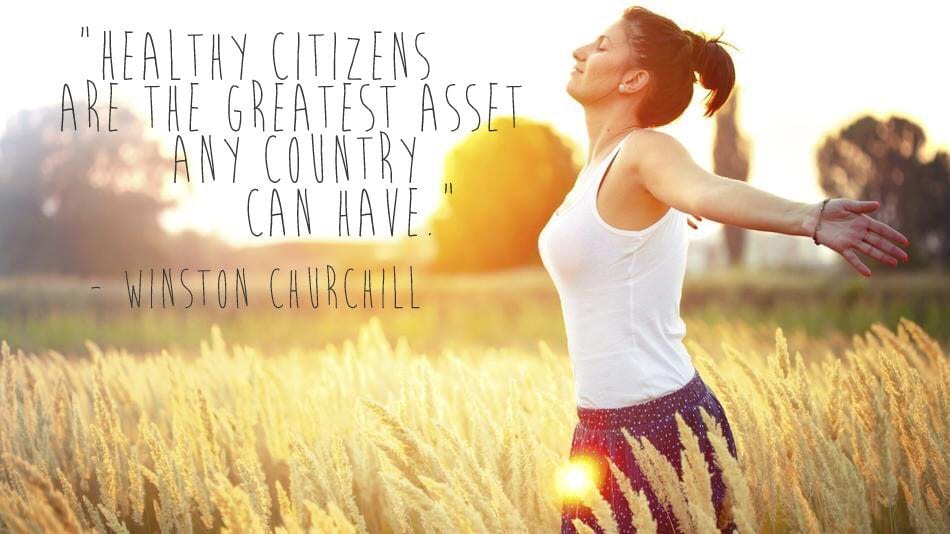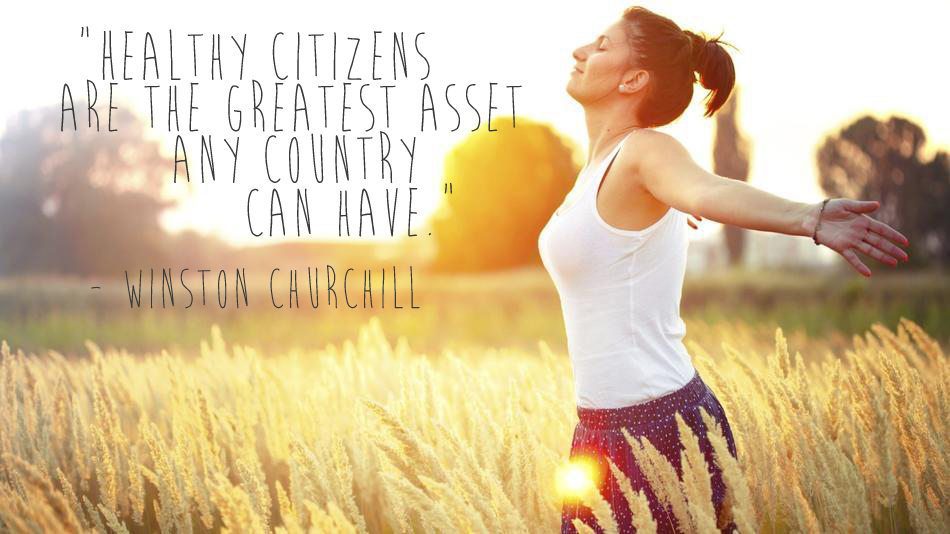 A Nation's Greatest Asset
There's a famous quote from Winston Churchill, the one in the image above, that says, "Healthy citizens are the greatest asset any nation can have." This sentiment rings particularly true as we in the United States celebrate our Independence day this July 4th. 
There are a great many things that come to mind as we contemplate the blessings, benefits and freedoms that were purchased for us at so great a cost. It might seem like many things would rank above "health" in the list of benefits of freedom, but consider this: each day we are entirely free to make choices that either enrich our lives, or tear our bodies down. Freedom, then, is the great fertile field where we may cultivate the healthy, vibrant life that we have always desired.
The Abundance of Opinions
There are many who will prescribe with great veracity any number of particular views on what being "healthy" really means. While there may be some truths to be found in the healthy habits these folks endorse, a true and full definition of "health" needs to be something grander, more universal. To be a truly "healthy citizen," one must attempt to approach life as something individual and unique, which requires that a kind of flexible equilibrium be established.
As such, there are times for celebration and times for extravagance. There are also times for restraint and moderation. Each person must determine for themselves what that looks like in their life and that will inevitably find its expression differently from one person to another.
As you work out what your personal version of "healthy living" looks like, remember that along with the freedom to be self-determining comes the responsibility to extend that freedom beyond yourself and into the lives of those around you. Freedom from fear, from judgement or guilt, from external control; these are the intrinsic rights that we have, and the rights that we must also extend to others.
So enjoy your holiday. Embrace your festivities. And live a life of kindness and balance, showing graciousness to those around you, whatever stage in their personal health journey they might be at. Most importantly, embrace your freedom as a precious gift and know that every day, the shape of your future is in your hands and you are free to make it into whatever you choose.