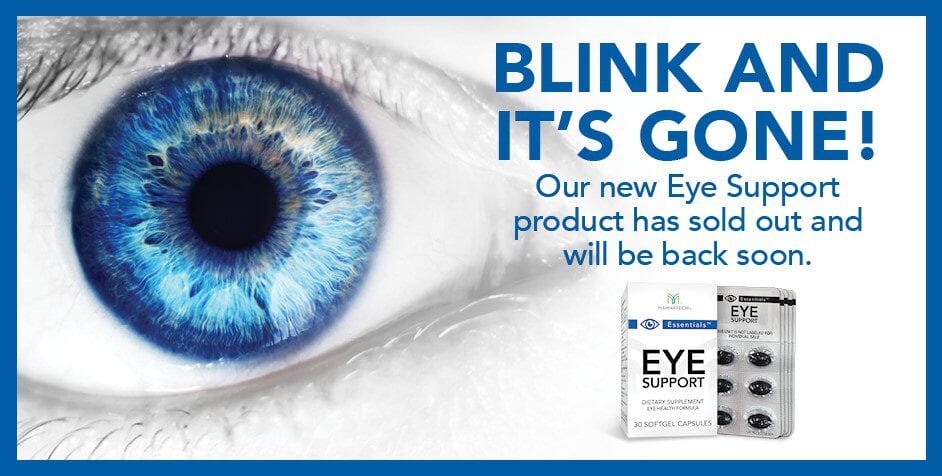 Blink and you'll miss it! New Mannatech Essentials™ Eye Support Already Sold Out.
The new Mannatech Essentials Eye Support product (Item #16701), launched last Saturday during MannaPalooza, has already sold out! While we are working to bring it back as soon as possible, it will still be available to order through mannatech.com and our call center. When placing your orders, please keep in mind it may not ship until August.
Thank you for making this launch such a success. Stay tuned for exciting updates on availability!