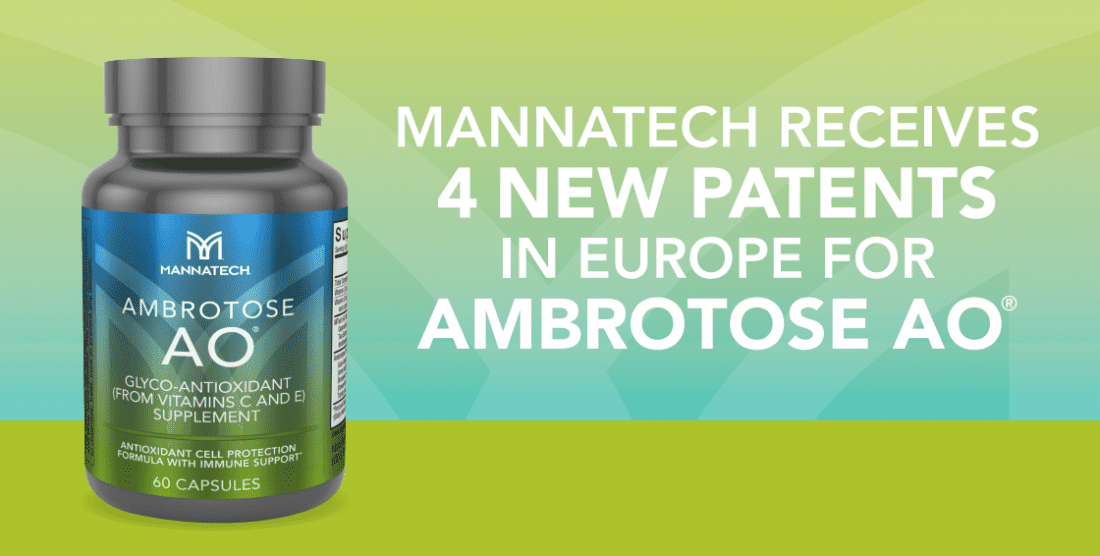 Mannatech Receives Four New Patents in Europe for Ambrotose AO®
Mannatech is pleased to announce that the company received four new patents for the technology on Ambrotose AO® in Germany, Spain, UK, and Netherlands. The new patents are valid until March 2025.
These new patents are officially titled "Modified Release of Nutritional Supplements" with patent number 602005055426.2 in Germany and 1858489 in Spain, UK and Netherlands. The granting of these patents provides significant additional protection for Mannatech's proprietary technology in these four countries.
Ambrotose AO is formulated to help boost immune support and help the body guard against oxidative stress.* It also contains naturally sourced vitamins C and E to protect cells. Now, Mannatech holds 53 patents related to Ambrotose AO technology. This increased the total patents obtained by Mannatech in major global markets to 143, with 95 of them currently active.
Mannatech continues to grow our extensive intellectual property patent portfolio, to capitalize on our prior investments in research and development, and to protect our breakthrough technology and one-of-a-kind, high quality nutritional supplements and wellness products, which enables us to deliver the maximum value to our Associates and customers.