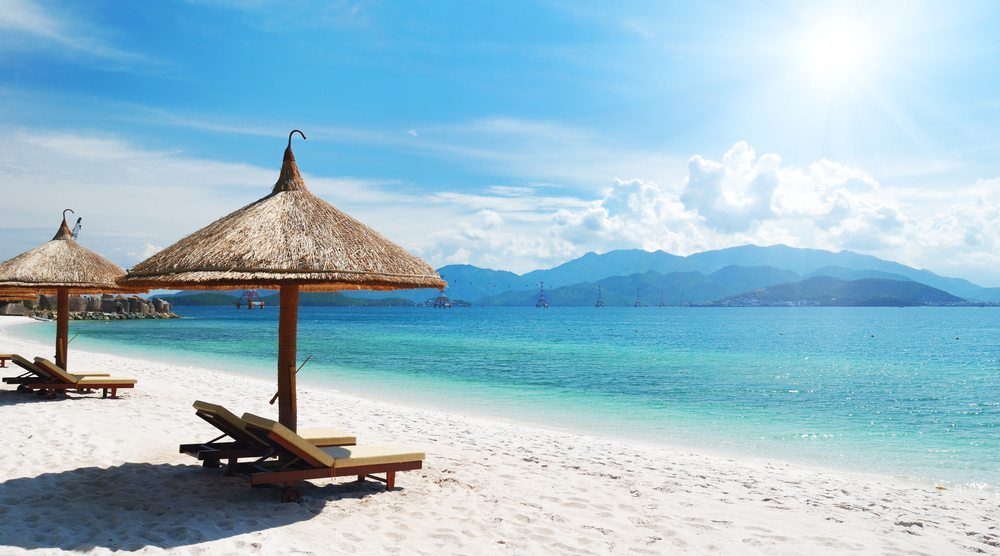 The Cabo Incentive is Halfway Through! Are You Tracking for the Trip?
Mannatech's 2016 North American Incentive Trip to Cabo is halfway through the qualification period, which runs Business Period (BP) 3, 2016 (Feb. 13, 2016) through BP 1, 2017 (Jan. 13, 2017).
Are you on track to qualify for the trip? So far, there are now 55 Mannatech Associates who are tracking more than 100 percent growth for the Cabo Incentive Trip, as of BP 8, 2016.
As a reminder, Executive Directors and Presidential Directors have two options to qualify for the trip.
Don't forget about the new "Get Your Downline to Cabo" bonus incentive, which enables you to celebrate with your entire downline and Mannatech's CEO and President, Al Bala, at a private celebration reception. For more information, please read the Get Your Downline to the Cabo Challenge rules.
This incentive is the perfect opportunity to not only treat yourself to a luxurious vacation, but to also encourage and motivate your team to work hard to earn the incentive trip. Work with your downline and give them tips and tricks to help them achieve the trip. Mannatech encourages YOU to bring 10 of your team members with you to Cabo.
Be sure to watch the Cabo 2017 Teaser Video to get a glimpse into all the fun that will be had on the trip.
For official rules of the Cabo Challenge Incentive, download the 2016 North America Incentive Challenge rules and stay tuned for more updates on incentives.
---
¡El Inventivo Los Cabos ya va a la mitad! ¿Estás dando seguimiento para tu viaje?
El Viaje de Incentivo para América del Norte Mannatech 2016 a Los Cabos, ya va a la mitad del periodo de calificación, que va del Periodo Comercial 3 de 2016 (13 de febrero de 2016), al Periodo Comercial 1 de 2017 (enero 13 de 2017).
¿Estás dando seguimiento para tu viaje? Hasta ahora, y hasta el Periodo Comercial 8 de 2016, había aproximadamente 55 Asociados de Mannatech dando seguimiento a un crecimiento de más del 100 por ciento para el Viaje de Incentivo a Los Cabos.
Como recordatorio, los Líderes Ejecutivos y los Líderes Presidenciales tienen dos opciones para calificar para el viaje.
No te olvides de obtener tu nuevo bono de incentivo "Lleva a tu Línea Descendente a Los Cabos", que te permitirá celebrar con toda tu organización descendente, y con el CEO y Presidente de Mannatech, Al  Bala, en una recepción privada. Para más información, lee las reglas para Llevar a tu Línea Descendente a Los Cabos.
Este incentivo es la perfecta oportunidad no solo para regalarte unas vacaciones de lujo, sino también para motivar e impulsar a tu equipo a que trabaje fuerte para ganar el viaje de incentivo. Trabaja con tu línea descendente y dale a tus Asociados consejos y trucos para ayudarles a lograr el viaje. Mannatech TE MOTIVA a que traigas contigo a 10 de los miembros de tu equipo a Los Cabos.
Asegúrate de ver el Video de Promoción Cabo 2017 para tener una idea de lo divertido que será ese viaje.
Para obtener las reglas oficiales para el Reto de Incentivo Los Cabos, descarga las reglas del Incentivo Mannatech 2016 para América del Norte y mantente al tanto para más actualizaciones sobre el incentivo.
---
卡波弗里奧的旅遊獎勵比賽已經航行了半程!您跟進確保您的成功嗎?
美泰二零一六年的北美卡波弗里奧旅遊獎勵比賽自從二零一六年的第三營業周期開始,將於二零一七年的第一營業周期結束,目前已經進行了一半的時期。
是否確保您已經有旅遊資格了呢?第八營業周期為止,已有五十五位經銷商達到百分之一百以上成長率的卡波弗里奧旅遊獎勵比賽要求。
別忘了,執行總監及總裁總監有兩種獲得旅遊資格的選擇。
也別忘記新推出的額外獎勵活動,讓"您及您的團隊"有非常難得的機會能夠與美泰公司的行政總裁及執行長阿爾雷多‧巴拉私下共同用餐慶祝。有關此額外獎勵活動的詳細內容,請登上讓您及您的團隊獲得卡波弗里奧的旅遊獎勵的比賽方法連結查詢。
這個毫華的旅行機會,不僅是獎勵您自己的最佳禮物,也是鼓勵您的團隊再接再厲的完美工具。指導您的下線如何操作運作,幫助您的團員成功獲獎。美泰鼓勵您至少帶領十位以上的團員一起去卡波弗里奧旅遊。
一定要登上這卡波弗里奧二零一七年的連結觀賞此次旅遊地點的風光景色簡介。
有關卡波弗里奧旅遊獎勵比賽的方法及要求,請下載二零一六年的北美卡波弗里奧旅遊獎勵比賽規則詳閱,同時也請靜候即將宣佈與此旅遊有關的新消息。